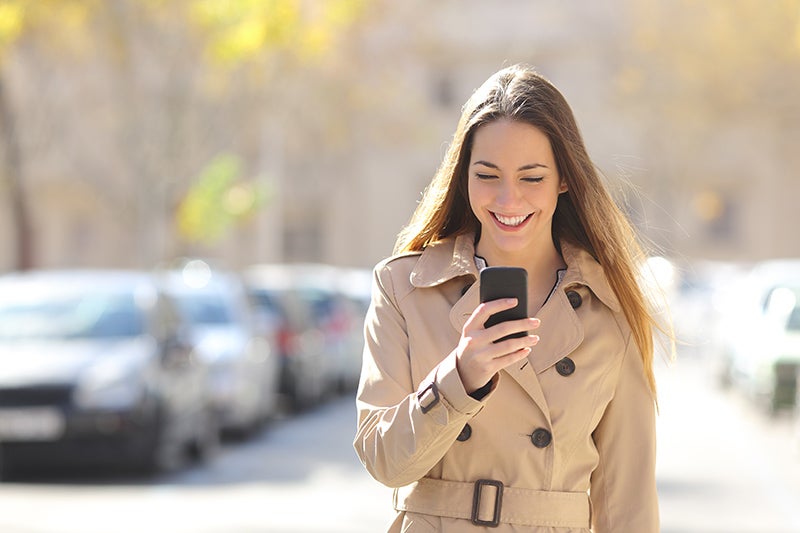 In today's fast-paced world, everyone wants instant gratification, or in the case of the employment world, at least a "yes" or "no" for a job application. In business, texting is growing in popularity as one of the fastest methods of communication. For hiring managers, using texting-based talent acquisition software is vital. Over 90% of organizations who have tried text recruiting stick with it. Job seekers also have an equally enthusiastic response. If you're looking for candidates, here's how to connect.
1. Nearly Half of All Recruiters Have Texted Already
As the power that texting has for job searchers rises, more recruiters are playing along. That's good news for job seekers who now use their phones more frequently than their computers to find jobs. Along with reaching candidates more quickly, applicant tracking systems designed for mobile devices capture a wider age range. Currently, texting is used by 80% of people in the workforce for some business-related purpose. Since the number of people using phones worldwide is expected to surpass five billion by 2019, hiring managers who are not using modern recruiting solutions like text messaging are missing out.
2. Mobile Texting Has Higher Read Rates
When comparing the two side by side, the advantage of text recruiting over email is evident. Nearly all mobile recruiting texts (98%, to be exact) have a successful open rate. In comparison, the open rate for emails is just 20%. The higher response rate for texts is attributed to several factors. One is that people are near their phones more often than their computers. The second is that unlike mysterious emails, text messages don't get erased or sent to spam. Finally, job seekers don't like to wade through lengthy emails. They want to know, in 160 characters or less, if they got a job.
3. Candidates Are Open to Texting
Candidates want to know the status of their job application the minute they submit a job application. Since people have their phones with them roughly five hours a day, texting is a more effective recruiting system than email. Statistics show that while email has a 25% average open rate, texts have an 88% open rate. While many people opt out of emails, fewer than 5% choose to stop receiving text messages. Furthermore, texting is a more creative way of reaching out to job seekers than email. Since many people are comfortably employed right now, employers are looking to find more creative ways of advertising jobs than through traditional recruitment channels.
4. Most Texts Are Answered in Minutes
The fact that people have their phones with them throughout the day has multiple advantages for hiring managers. One is fast communication. Since job seekers are bound to have their phones handy when you contact them, you'll get a faster response than with email. The average response time for a text message is three minutes. In comparison, the average response time for an email is 47 minutes. With the ability to reach more people and do so in more creative ways, text messaging is a powerful tool for any hiring manager's toolbox. Through text messaging, job seekers and hiring managers break down traditional barriers of communication to produce an instant and highly effective way of filling a job opening vacancy.