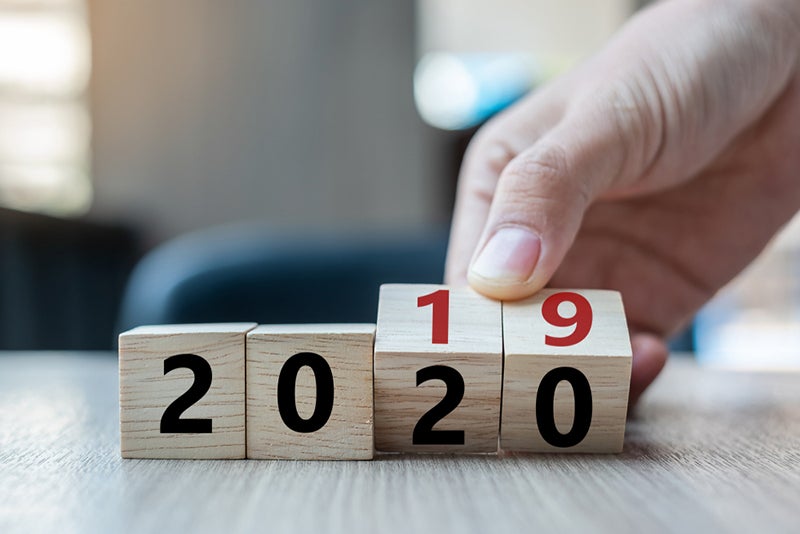 Yes, we've gift-wrapped a 2020 Prep Kit for you just in time for the holiday (and budget) season. And, sure, we've delivered a 2020 Planning Guide you can use well into the new year. But while we love to nerd out about research and reports, this time of year is about digging deeper and getting a little bit more personal. We wanted to give you a sneak peek into what the leaders and makers of Jobvite are personally excited about in their worlds of marketing, data, revenue, sales, and customer success. So read on to get the real scoop on how Jobvite will help leaders like you work faster, go deeper, and convert more in 2020 from the people who work on our platform every day.
1. We're pumped about a richer view into data and the candidate journey.
"The most exciting investment we are making for our customers in 2020 is a complete re-write of our reporting and analytics. From a new data warehouse to a new reporting tool on top of it, in 2020 we're enabling a much richer, more customizable, and deeper view into data for our customers." – Jason Berkowitz, Senior Director of Customer Success
READ MORE ABOUT OUR REPORTING & ANALYTICS
2. We're jazzed about smart scheduling features that save time and avoid response fatigue.
"I am excited to start the year with our recently released Smart Self-Scheduling feature. It enables recruiters to seamlessly schedule interviews with candidates and the interview team, avoiding the time suck and hassle of back and forth emails and calls. It is a key feature that accelerates productivity and hiring, and it secures top talent in the market before the competition does!" – Christy Weymouth, VP of Marketing
READ MORE ABOUT OUR SMART SELF-SCHEDULING FEATURE
3. We're here for full visibility into the entire recruiting pipeline.
"Jobvite is reimagining how data will change the way recruiters interact with candidates. We are building an industry-best, cloud-based data environment that provides visibility to the full recruiting pipeline in ways never before seen with new metrics and accessibility options, as well as connections to 3rd party data to further enhance our customers' analytics capabilities. This environment is the foundation for AI and machine learning efforts like engagement scoring; intelligent, in-app recommendations; and fully automated recruiting processes from sourcing to onboarding." – Zach Linder, VP of Analytics and Machine Learning
READ MORE ABOUT OUR COMPREHENSIVE, AI-POWERED SOLUTION
4. We're over "one-size-fits-all" platforms, and we're so ready for diverse talent solutions.
"I'm excited for a level playing field in 2020. While true end-to-end recruiting platforms have traditionally serviced large enterprise, Jobvite is coming to market with the platform that drives results for any size of organization. From the small business that is growing to the largest global enterprises, Jobvite will deliver the tools, data and expertise that you need to evolve and stay competitive in 2020 and beyond. We can deliver on this promise because we have assembled a world-class team and combined best in class technology that has proven itself in real world applications. I can't wait to show the world what we have been up to!" -Dave Hick, Director of Demand Generation
READ MORE ABOUT OUR BEST-IN-CLASS PROFESSIONAL SERVICES
5. We're thrilled to see recruitment marketing impact the bottom line.
"I see a strong desire from many TA leaders to evolve their organizations from simply tracking their candidates well to organizations that attract talent better than their competitors. These marketing-first organizations will deliver outcomes that impact their company's bottom line." – Joe Kuntz, Chief Revenue Officer
READ MORE ABOUT OUR INTELLIGENT RECRUITMENT MARKETING TOOLS
We know that 2020 is just around the corner, but why wait to start the conversation about how some of our favorite, new features can help you accomplish some of your biggest 2020 goals? Don't hesitate to reach out with any questions!