Evolve Talent Acquisition Suite
Streamline Talent Acquisition Across the Entire Lifecycle









The Best Recruiting Capabilities, All In One Suite
Leverage Data-Driven Insights
Amplify recruiting strategies with data-driven insights throughout the recruiting funnel. Reduce roadblocks, deliver quality candidates faster, and improve hiring in your company. 
Do More with Less
Optimize results by driving recruiting efficiencies at every stage of the talent acquisition lifecycle. Streamline recruiting and seamlessly integrate with your existing HR tech stack. 
Get AI-Backed Automation
Boost the recruiting capacity of your team with intelligent automation, built to find high quality candidates who match your open requisitions in just a single click.  
Showcase Your Employer Brand
Show what great talent acquisition looks like. Provide outstanding candidate, recruiter, and hiring team experiences that set your employer brand apart.
Purpose-Built to Solve Talent Acquisition Challenges & Drive Results
Streamline talent acquisition activities, reduce complexity, and deliver quality candidates to drive your business forward
Talent Acquisition is More Complex Than Ever
With uncertainty in the labor market, intense competition for talent, limited visibility into candidate supply and demand, and multiple point solutions to manage across the talent journey, organizations are struggling to keep up.
Jobvite addresses these challenges by bringing together every aspect of talent acquisition into a single solution — the Evolve Talent Acquisition Suite. It's everything you need to deliver results, all in one place.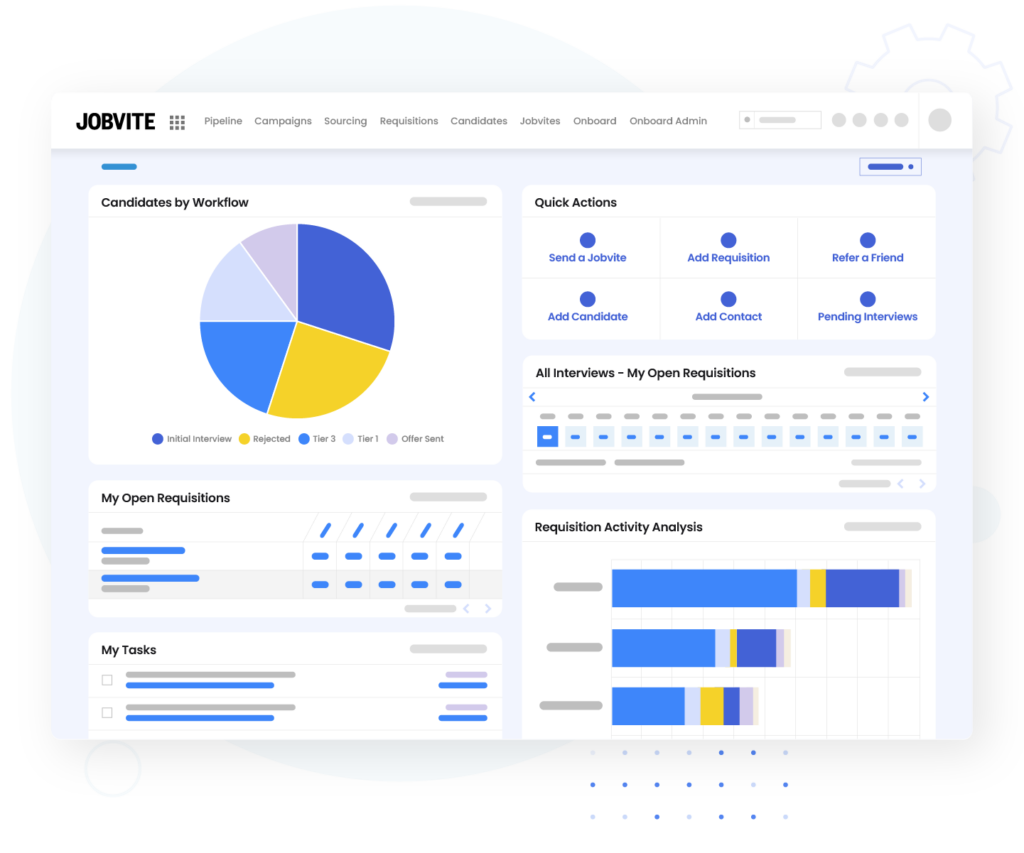 ---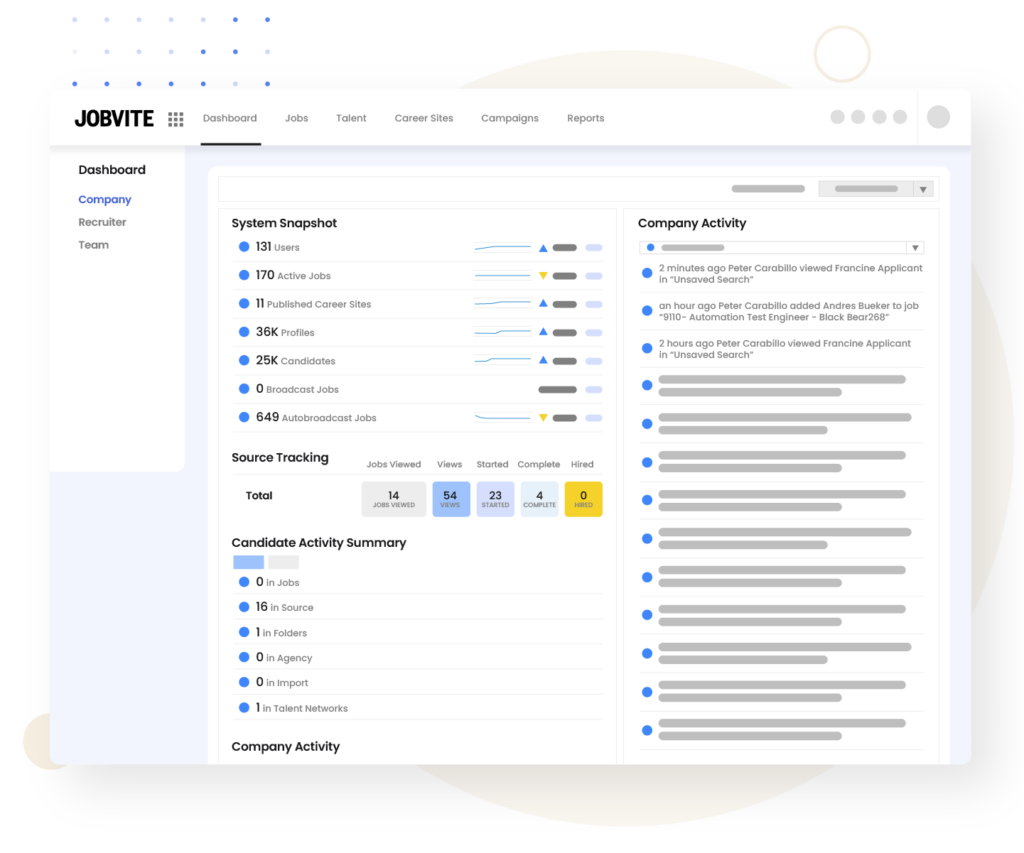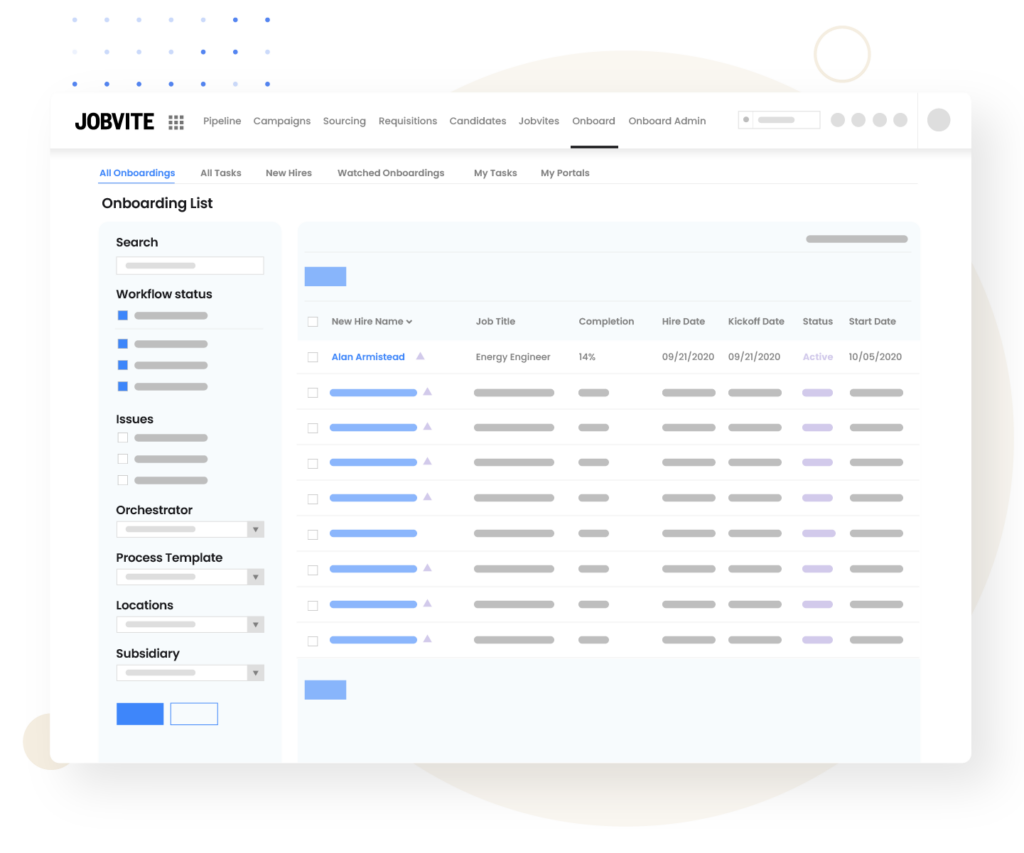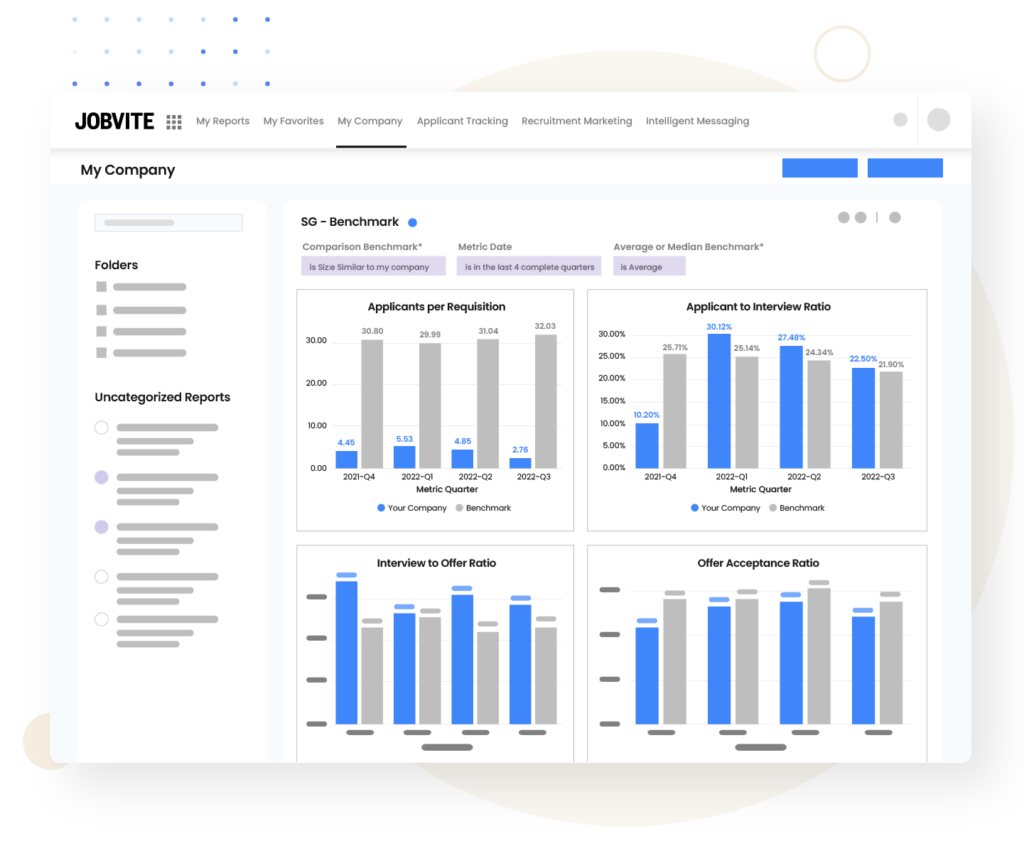 Go Beyond Point Solutions to Tackle the Entire Talent Acquisition Lifecycle
From employer branding, recruitment marketing, applicant management, onboarding, employee referrals, internal mobility, advanced analytics, and more, the Evolve Talent Acquisition Suite is purpose-built to address your greatest talent acquisition roadblocks, optimize your hiring outcomes, and make hiring more predictable for your organization.
---
See What Talent Acquisition Success Looks Like for Your Business
Explore the Evolve Talent Acquisition Suite
Robust Employer Branding
Represent your values and ideals with a customizable career site that showcases who your company is and who would be the right fit to work there.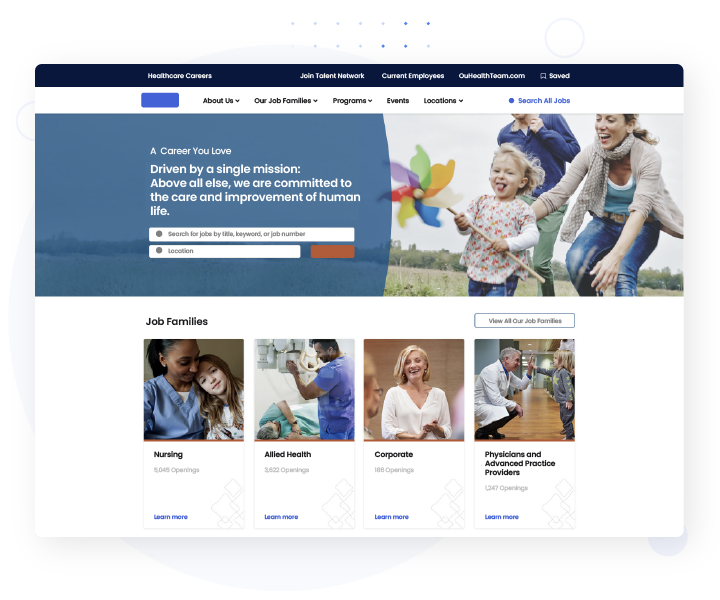 Intelligent Sourcing
Automatically locate, engage, and activate qualified candidates to save valuable time and effort and support a higher quality of hire.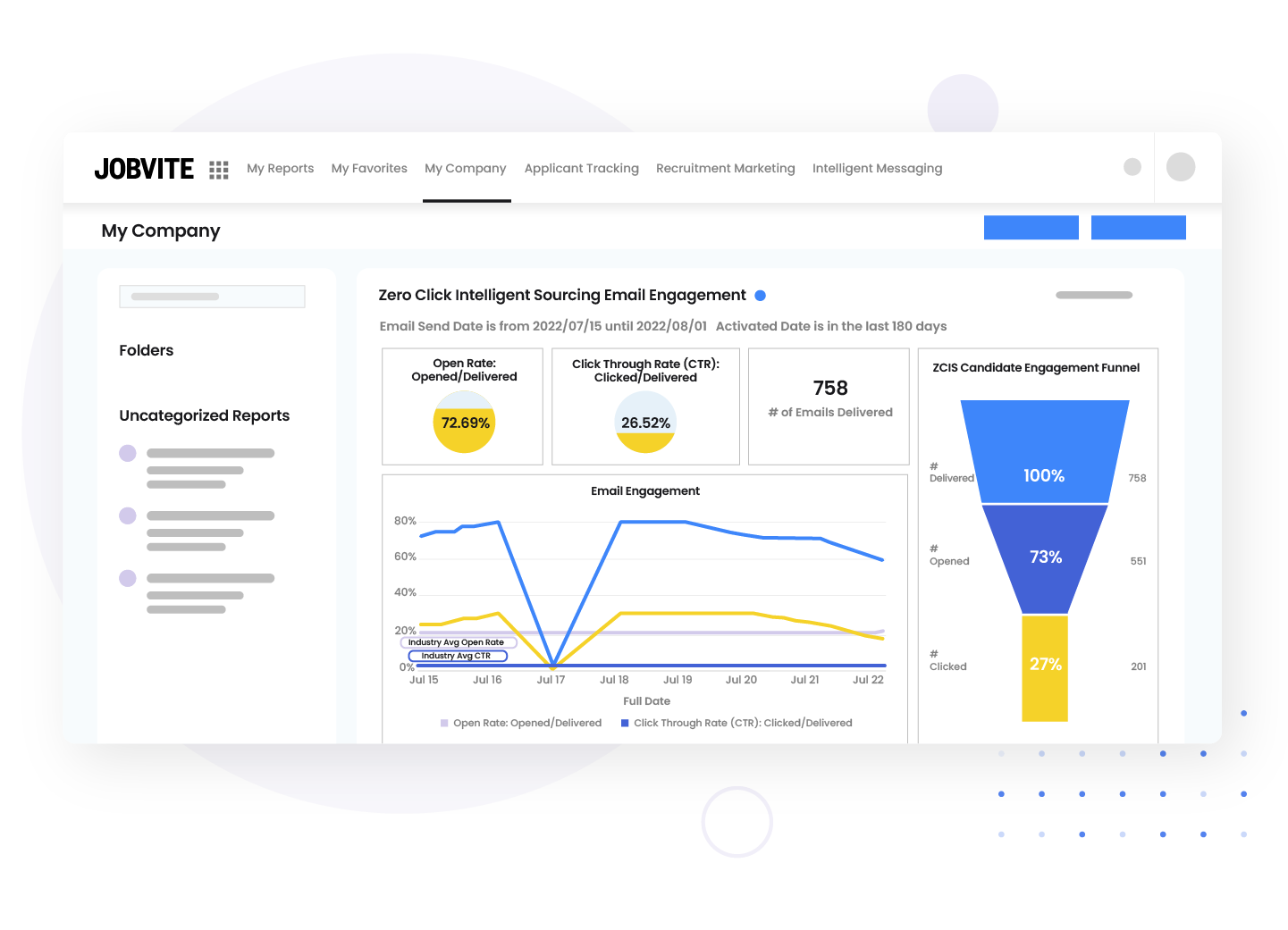 Hiring Team Collaboration
Collaborate seamlessly with solutions and integrations for the tools and devices your hiring team already uses, like our mobile app for hiring teams.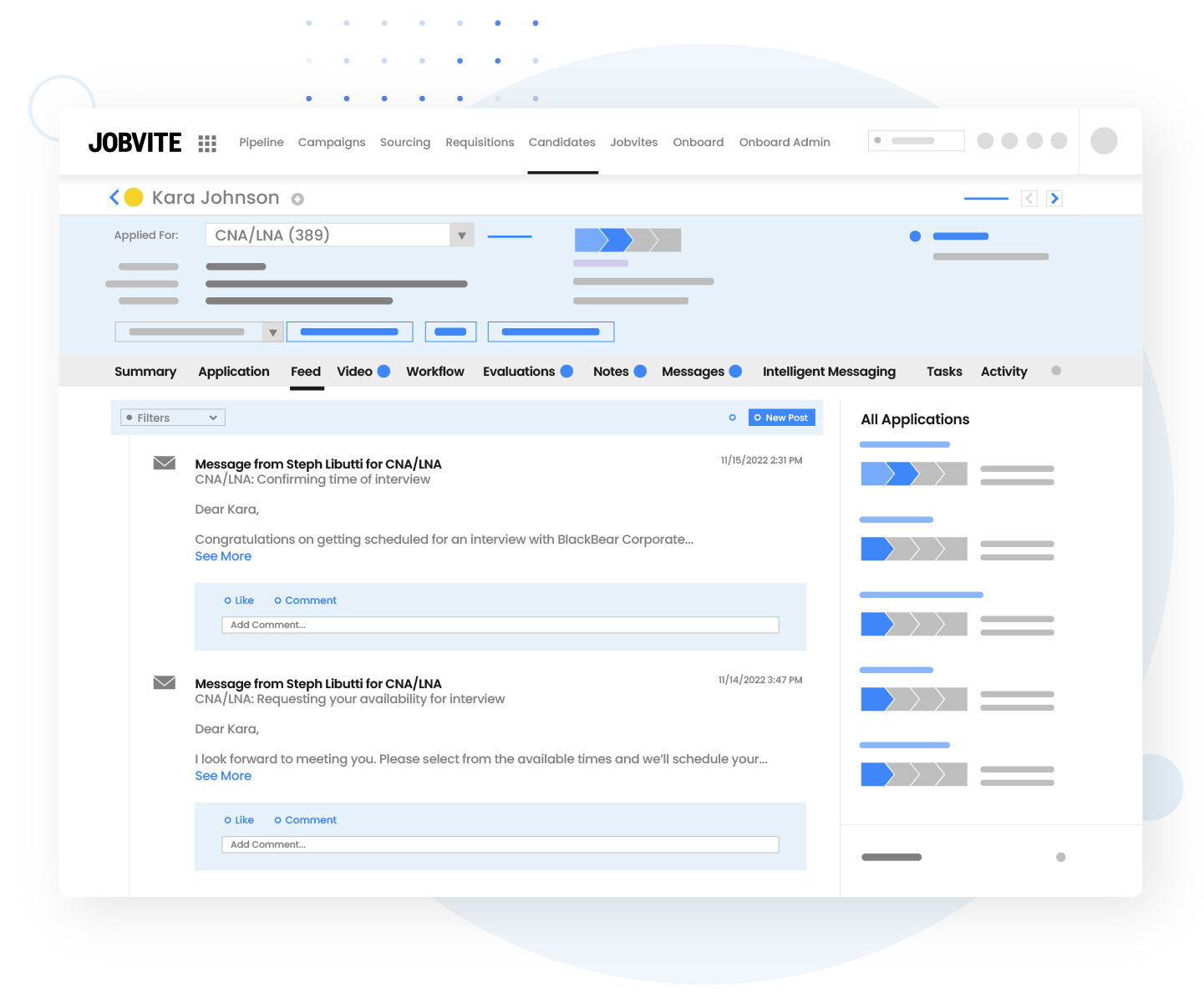 Easy Workflow Configuration
Configure your recruiting process for optimal results by location, business unit, department, role, recruiter, and more.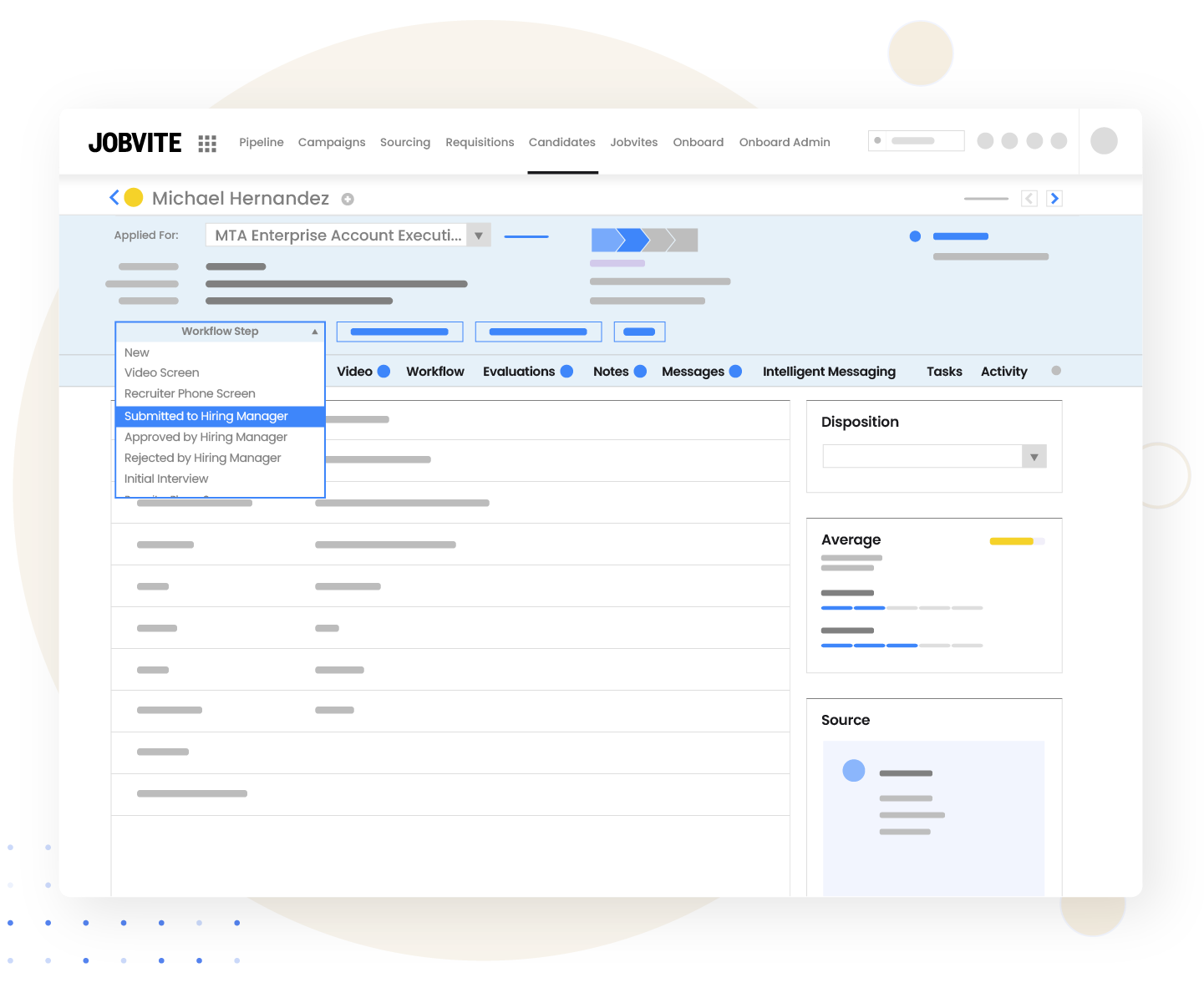 Tailored Onboarding
Give your candidates a personalized onboarding experience, guaranteed to set them up for success before they even start.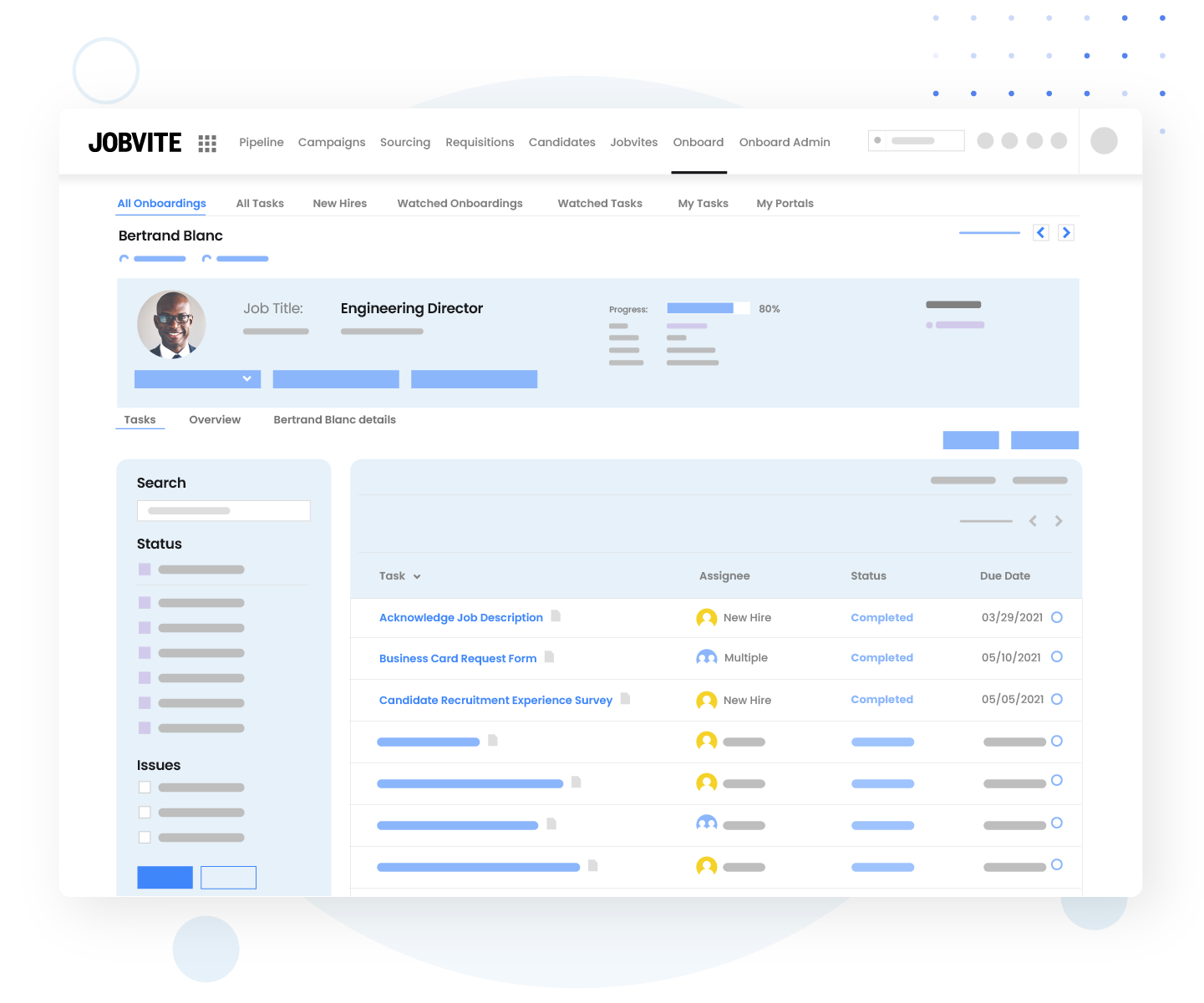 Benchmark Reporting
Compare hiring outcomes to industry benchmarks, so you can see where to optimize your recruiting practices.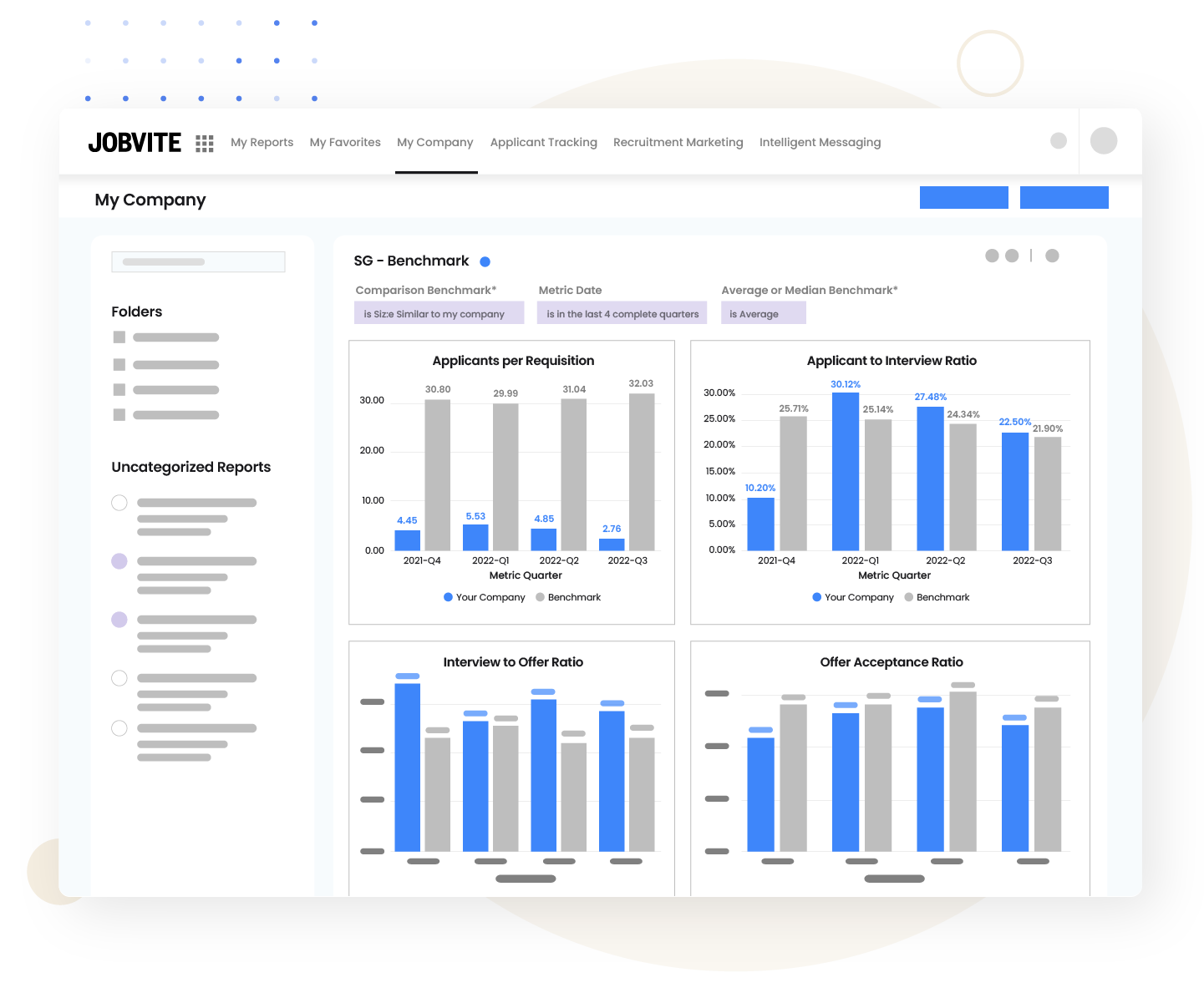 Ingram Micro Streamlined Processes and Increased Applicant Pool by 40% with Evolve Talent Acquisition Suite
"The ability to house all our recruiting efforts on one platform has not only made our work easier, it's also simplified our application process and increased our applicant pool by 40 percent."
– Blake Wettstein, Director Human Resources Technology, Ingram Micro
Our Powerful Partners
Jobvite is committed to meeting enterprises where they are. That's why our purpose-built talent acquisition technology seamlessly integrates with your existing HCM tech stack and all the top solutions you use today. We work everyday to create powerful partnerships that plug into your infrastructure, so you can get the most from your solutions and drive talent acquisition success.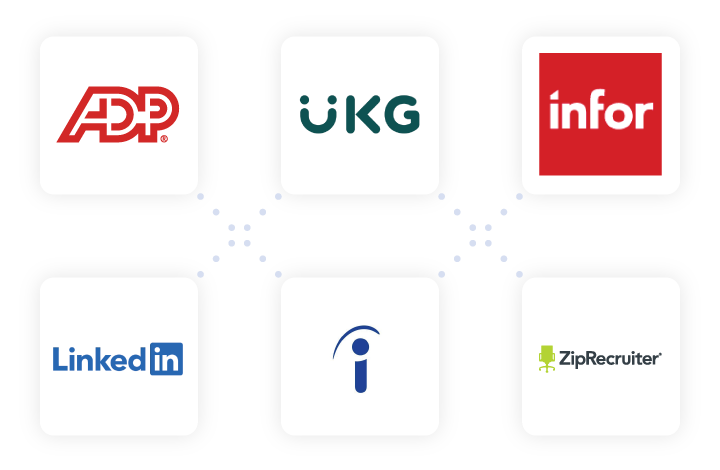 Insights & Resources
Get more insights from our featured resources. Whether you are just getting started or looking to move forward, we want to support your journey.
Let's Streamline Talent Acquisition Together
Ready to reduce recruiting complexity? Connect with a member of our team and see how to streamline hiring with the Evolve Talent Acquisition Suite.