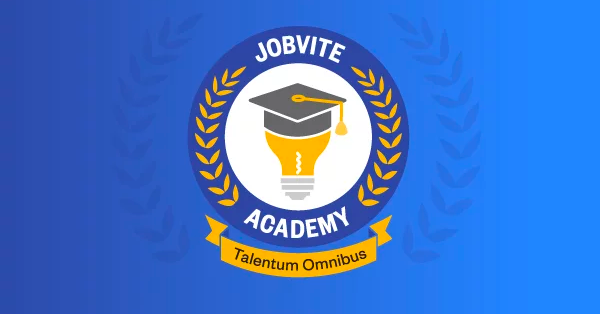 At Jobvite, we're obsessed with helping Talent Acquisition (TA) professionals learn and grow. Traditionally, recruiting professionals have had to develop skills on the job which can limit opportunities for this growth, so we created a place to develop those valuable skills. Enter Jobvite Academy—an online learning center for TA teams to modernize their recruiting skills and develop innovative action plans informed by industry best practices. Learn more in the release.
In an increasingly complex and competitive marketplace, TA professionals need the right skills and technology to succeed. Without these resources, your company may lose out on recruiting top talent. Jobvite Academy can help your team strengthen talent acquisition skills and create actionable plans to optimize your organization's recruiting strategies. Best of all, Jobvite Academy is open to all talent acquisition professionals regardless of the TA technologies they use every day.
How does Jobvite Academy work?