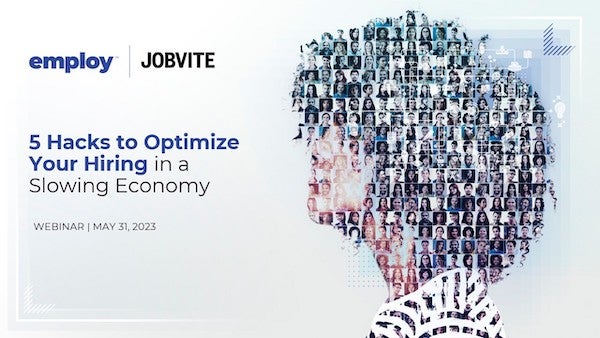 5 Hacks to Optimize Your Hiring in a Slowing Economy
In a slowing economy, optimizing your hiring process is more important than ever. But knowing where to focus and how to streamline your talent acquisition activities can be challenging. How do you keep candidates central to your hiring efforts and build a strong employer brand that attracts the best talent for the short- and long-term?
Evolve Suite Demo Day | Monthly 2:00 pm ET
See the award-winning Evolve Talent Acquisition Suite in action and participate in a live Q&A with Jobvite experts.
Ready To Find Out More About Jobvite?