Report
2021 Recruiter Nation Report
Recruiters are confronting a dramatic shift from one year ago, when the world was facing job losses, layoffs, and staffing reductions. With extensive organizational turnover, increased staffing levels, and rapid hiring, nearly 80% of recruiters' priorities have shifted over the past year and 40% have increased recruiting budgets.
This new reality has made it clear: agility is the new essential ingredient to successful recruiting.
The 2021 Recruiter Nation Report gathered responses from more than 800 U.S.-based recruiters and HR professionals to learn what priorities and investments they are focusing on in this new recruiting landscape.
This year's report aims to help talent acquisition leaders understand:
Stress levels of recruiters today
Challenges in hiring quality talent
Importance of diversity and inclusion (D&I) initiatives
Candidate evaluation factors and measurement
Effective benefit and perk offerings
How recruiters are using AI and automation
Read on for a deep dive into the current state of recruiting, and to understand the challenges and opportunities facing recruiters today.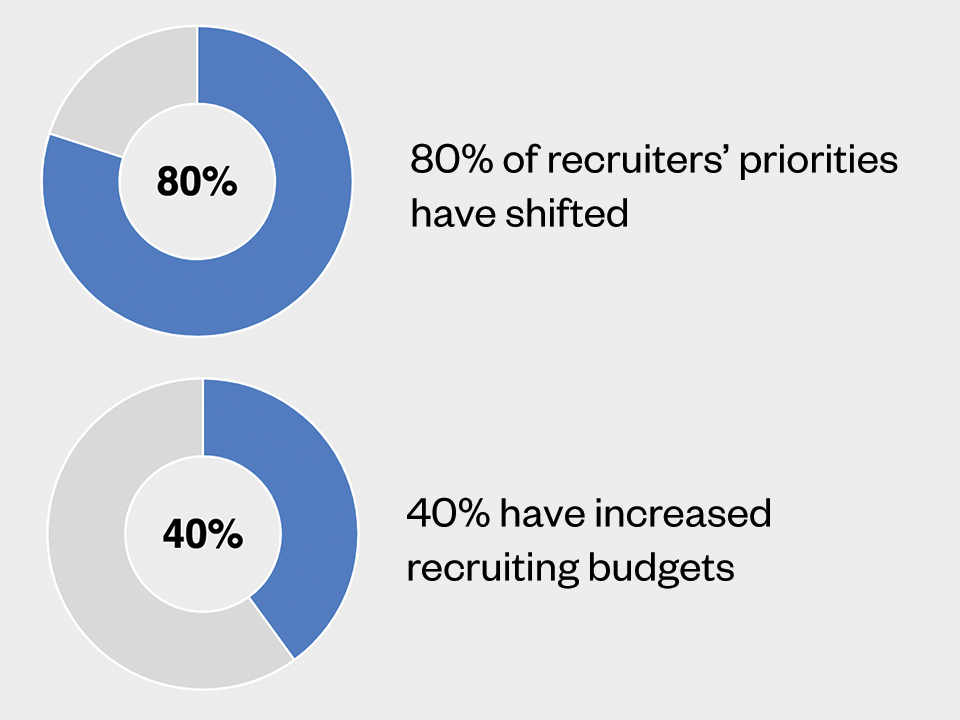 The Power Of Our Collective Reach
See the Evolve Suite in Action
Take the tour and see how our suite delivers results throughout every aspect of the candidate lifecycle.