Report
2022 Job Seeker Nation Report
Today's job seekers are experiencing a labor market unlike any other in history. Priorities and expectations have drastically shifted over the past year as the dynamic motivations of the modern workforce continue to dominate the hiring landscape.
With millions of available jobs and talent seeking roles that better align with their own requirements, today's job seekers are leveraging their upper hand to secure new jobs, higher wages, and better benefits.
Workers are making it clear they want more from employers — and they feel empowered to ask for it. 
The 2022 Job Seeker Nation Report seeks to help recruiters and employers understand how to adapt to the current reality of talent acquisition to remain competitive in today's labor market.
Dynamic Motivations of Modern Workers
The 2022 Job Seeker Nation Report surveyed over 1,500 U.S. workers to understand the preferences and experiences of today's job seekers.
This report enables job seekers, employers, and recruiting decision makers to understand:
The impact of organizational turnover on workers
Top influences in accepting or rejecting a job offer
The importance of the recruiter-candidate relationship
The essential role of company culture, remote work, and professional development
The effect of the current job market on salary and negotiations

Read on for a snapshot of the current talent landscape and discover how you can quickly adapt to this new reality of talent acquisition to remain competitive in today's labor market.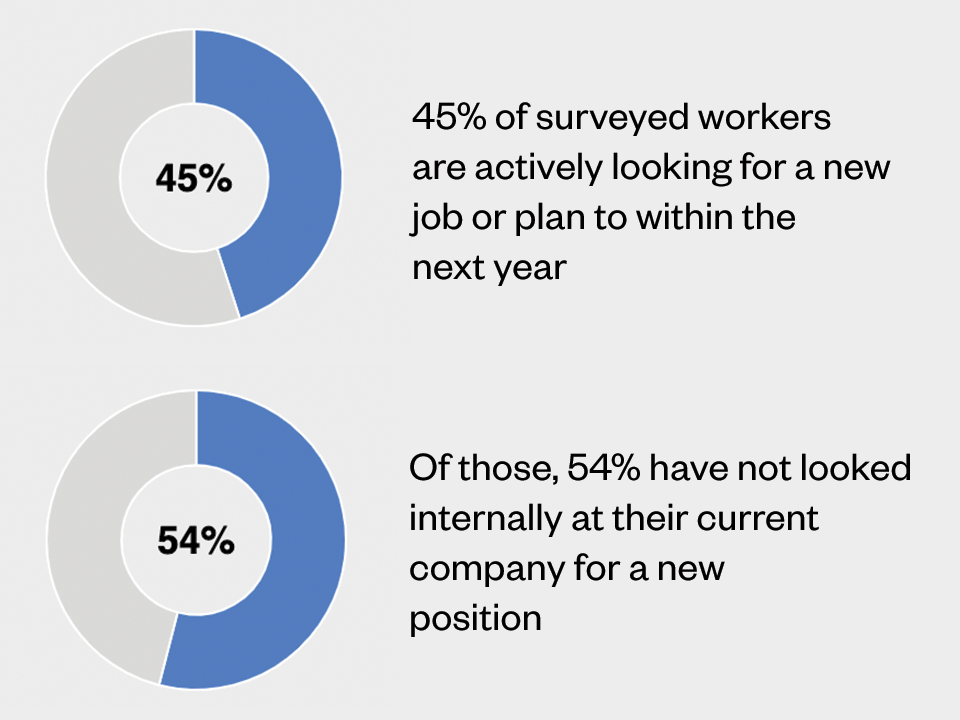 The Power Of Our Collective Reach
0.9M+
Hires in the past 12 months
2022 Job Seeker Nation Infographic
View the infographic to see at-a-glance what workers want in a dynamic talent landscape and how your organization can respond to their demands.