Report
Employ Quarterly Insights Report | Q3 2022
Staying the Course In a Challenging Labor Market
The stakes are high as employers face significant challenges within the tight labor market. The difficult hiring landscape affirms that more effective recruiting programs and talent acquisition investments are strategic imperatives for companies of all sizes.
To help companies navigate this challenging environment, Employ is pleased to offer Staying the Course In a Challenging Labor Market.
This new report features the latest proprietary and market data, key takeaways, and actionable insights to support organizations in improving their hiring efforts.
Download a copy of the report to learn more about:
New data and insights related to the current hiring market
How to leverage recruiting as a driver of business strategy
Key strategies and tactics to improve recruiting initiatives
How to adopt a long-term perspective of recruiting success
About the Employ Quarterly Insights Report
The Employ Quarterly Insights Report provides unique insights and in-depth analysis on hiring trends compiled from employer and job seeker activity across Employ's 18,000 customers. The report offers a detailed look at the current state of recruiting and examines how companies should optimize recruiting efforts during one of the most difficult and demanding environments in history.
Here is just a small sampling of data presented in the report:
85% of organizations report their average time-to-hire is four weeks or less.
65% of recruiters say their job is more stressful today than it was a year ago.
69% of practitioners believe that attracting and hiring talent will be challenging for the remainder of 2022.
Get a copy of the Employ Quarterly Insights Report and learn how you can make more informed decisions to deliver more predictable hiring results.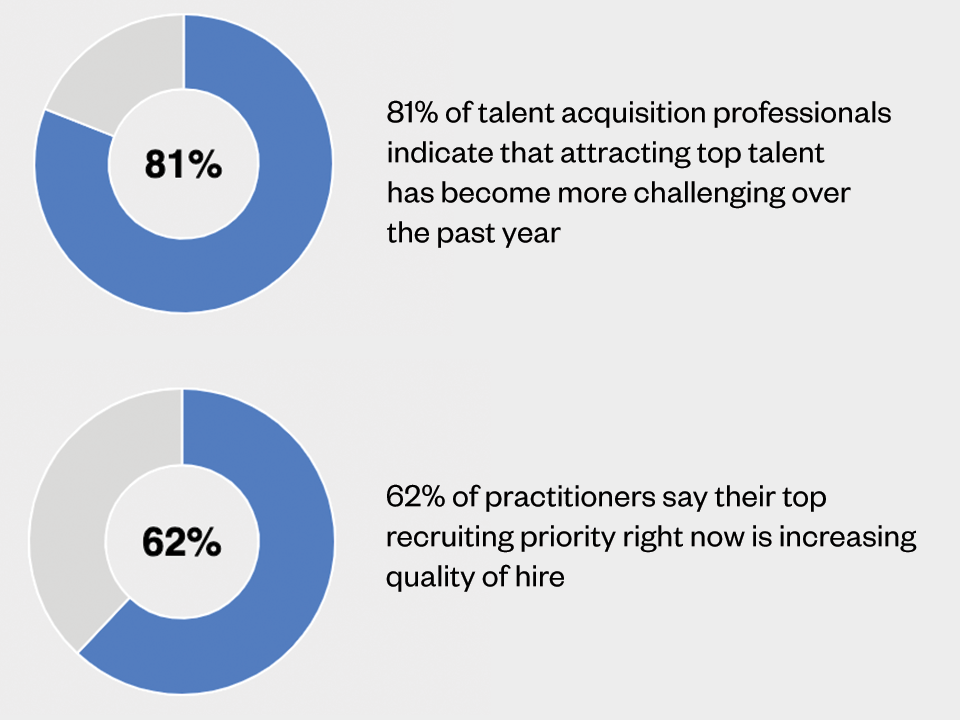 The Power Of Our Collective Reach
0.9M+
Hires in the past 12 months
See the Evolve Suite in Action
Take the tour and see how our suite delivers results throughout every aspect of the candidate lifecycle.