The IDC MarketScape Worldwide Modern Talent Acquisition Suites 2022 Vendor Assessment examines the technologies offered holistically within Jobvite's Evolve Talent Acquisition Suite.
This year's report highlights how the Evolve Suite is purpose-built for talent acquisition professionals by talent acquisition experts.
The unified Evolve Talent Acquisition Suite represents Jobvite's journey in developing, building, and assembling a holistic stack of solutions that support the entire talent acquisition lifecycle. The Suite meets the needs of talent teams now — providing a single solution that empowers recruiters, hiring managers, TA leaders, and candidates in an incredibly difficult recruiting landscape.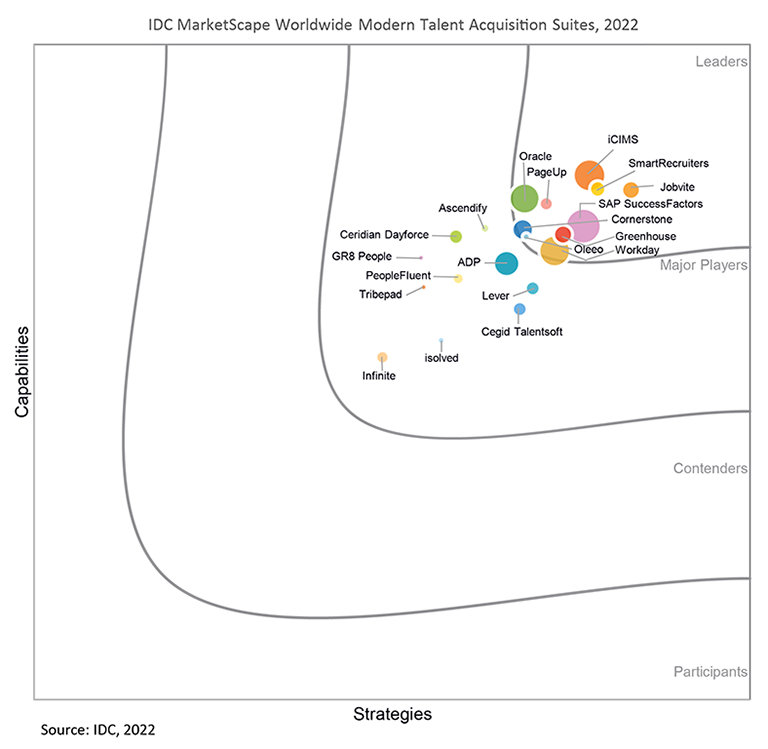 Source: IDC MarketScape: Worldwide Modern Talent Acquisition Suites 2022 Vendor Assessment, by Matthew Merker, June 2022, IDC #US48357022