Infographic
Tech Software | Employ Quarterly Insights Report | Q4 2022
The Q4 Employ Quarterly Insights Report explores how employers can remain resilient as they plan for 2023 and beyond.
This new infographic features the latest proprietary and market data specific to Tech Software, offering insights and actionable takeaways to increase adaptability and scalability in the difficult talent landscape.
About the Employ Quarterly Insights Report
The Employ Quarterly Insights Report provides unique insights and in-depth analysis on hiring trends compiled from employer and job seeker activity across Employ's 18,000 customers and findings from a survey of more than 1,200 HR decision makers conducted by Zogby Analytics in November 2022. The report offers a detailed look at the current state of recruiting and examines how companies should optimize recruiting efforts during one of the most difficult and demanding environments in history.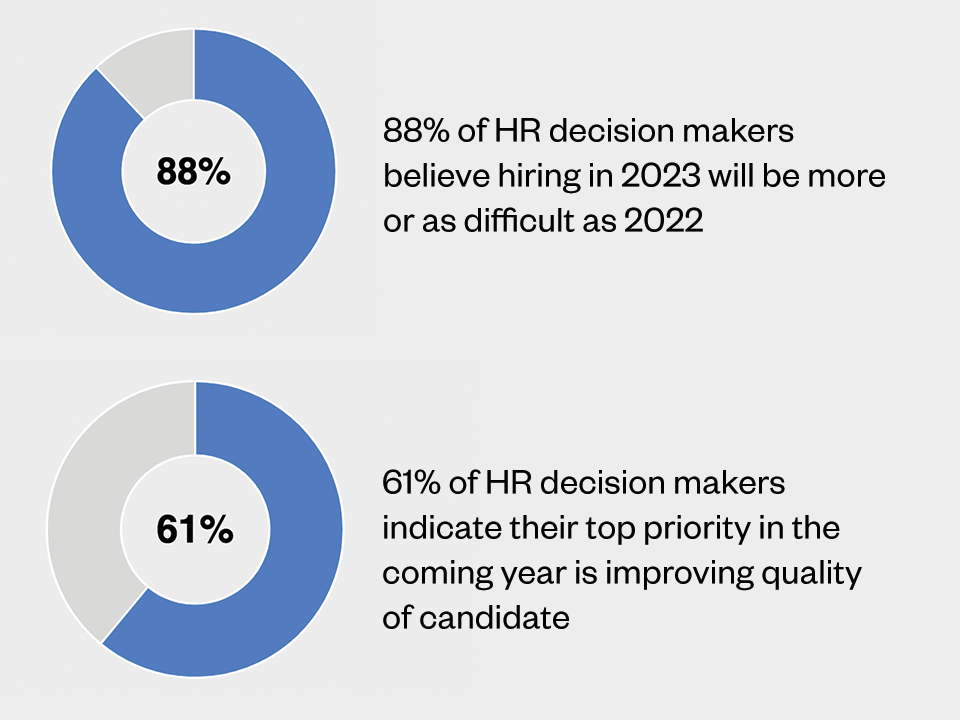 The Power Of Our Collective Reach
See the Evolve Suite in Action
Take the tour and see how our suite delivers results throughout every aspect of the candidate lifecycle.