When writing a job description, you run the risk of using dated language, boilerplate copy from similar jobs in the industry, and long lists of "must-have" requirements. While cutting and pasting your way to getting that job requisition up on your career site may save time initially, it often leads to longer time-to-hire rates and less opportunity to improve efforts to hire a more diverse workforce – a strategic priority for many organizations.
Creating effective and inclusive job descriptions is more science than art – choosing which words and phrases you will use to establish which critical skills are needed for the role. Left unchecked, bias can seep into your talent pool and exclude great candidates.
Introducing Job Description Grader by Jobvite – a complimentary tool within the Jobvite ATS that uses artificial intelligence, data analytics and industry benchmarks to analyze potential bias in job descriptions across the following categories:
Gender Bias – Whether the job is going to attract a disproportionate amount of male or female applicants.
Racial Bias – Assumptions due to name or location.
Insensitive Words – Stereotypes, offensive terms, and opportunity limiting words such as chairman (chairperson is most correct).
Readability – Ease of consumption. Can't assume everyone has the same reading comprehension as the job description writer.
Sentiment – The tone (positive, neutral, or negative) of your job description relative to other descriptions in your industry.
Word Count – Is your job description too long for your industry standard?
By crafting more inclusive job descriptions, you and your talent acquisition team can achieve higher applicant counts and a shorter time-to-hire. Plus, reducing unintentional bias, and improving diversity and inclusion, is a win for both the organization and the candidate.
Here's how Job Description Grader by Jobvite works:
Step 1: Visit jobvite.com/job-description-grader, or access it through the Jobvite ATS.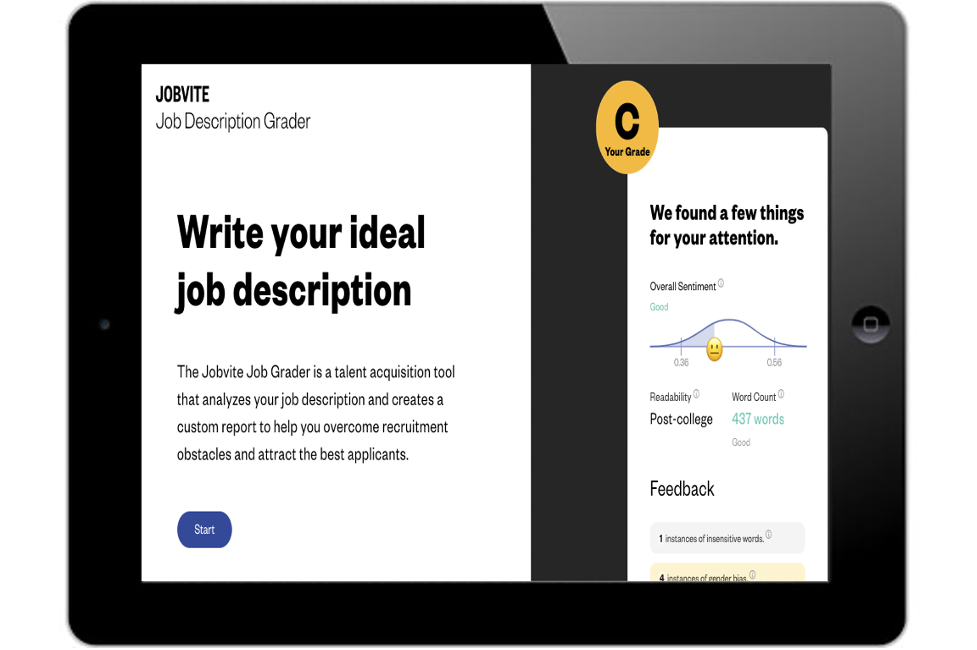 Step 2: Cut and paste your job description into the tool. Make sure to note your industry as our artificial intelligence system has established industry-specific benchmarks.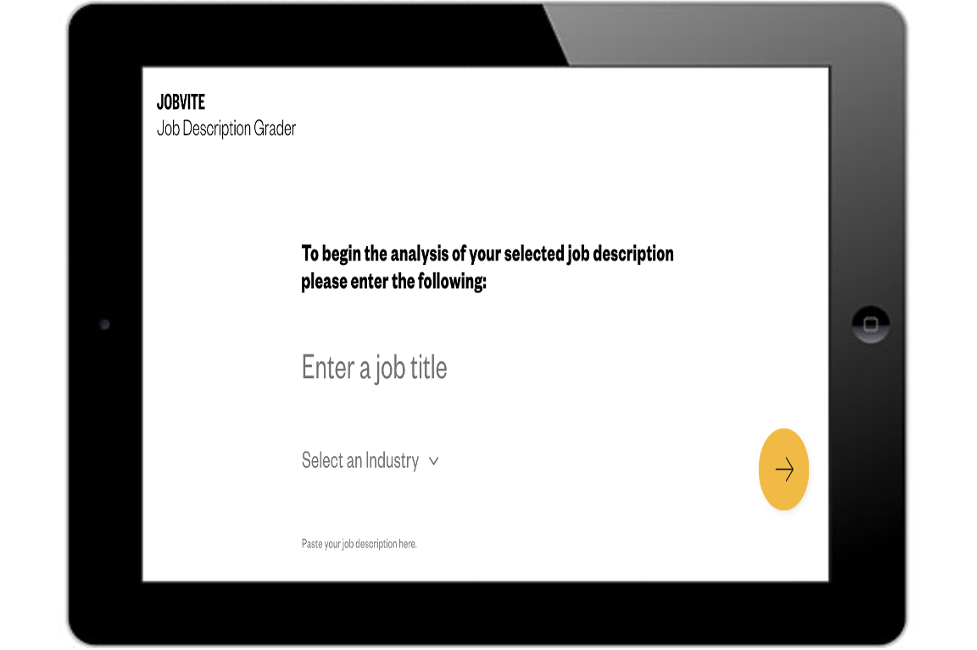 Step 3: Enter your contact information to get your report (you'll skip this step if using within the Jobvite ATS).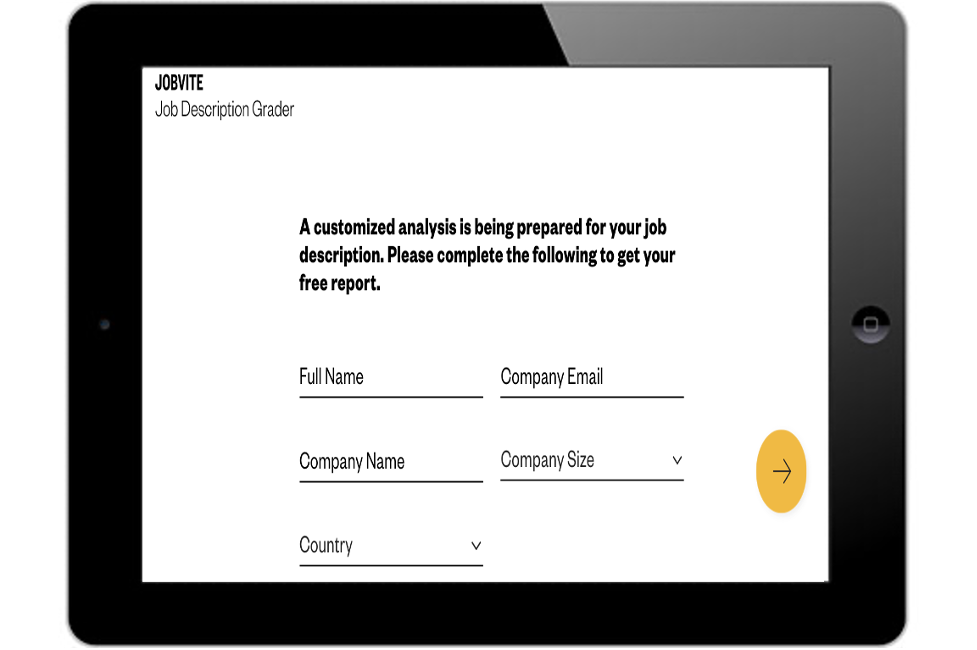 Step 4: Review the report for any instances of racial or gender bias, insensitive words, sentiment, and how it compares to industry benchmarks in readability and length.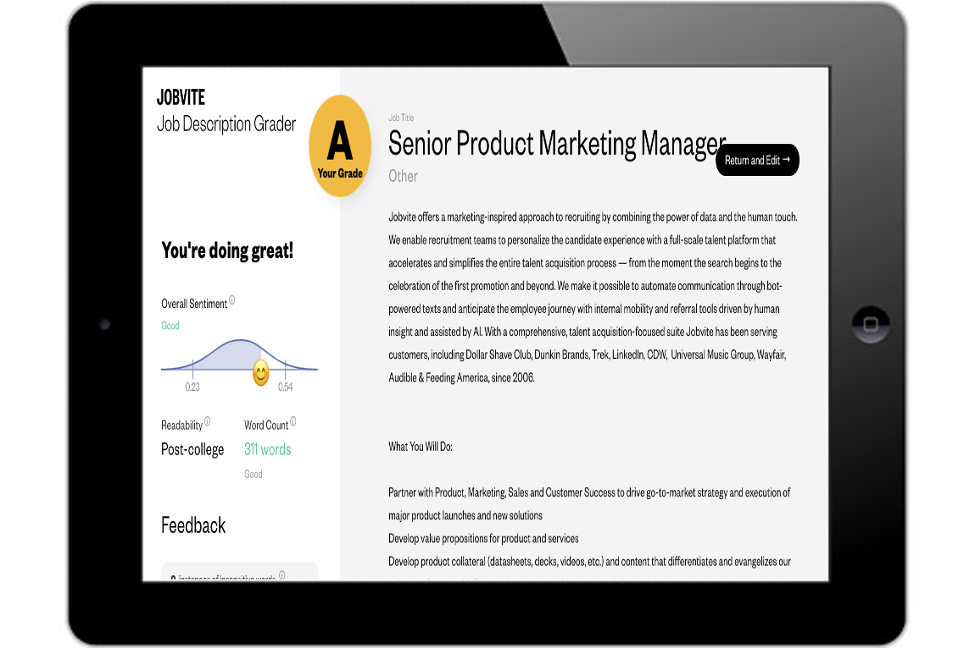 Let our free Job Description Grader enable your organization to start the hiring process right. Visit jobvite.com to see how our complete end-to-end Talent Acquisition Suite leverages advanced artificial intelligence and analytics to enable companies to mitigate conscious and unconscious bias where possible, create opportunities for underrepresented communities, and build strong teams based on talent wherever it is found.