Nurturing candidates is a top priority to build a robust talent pipeline. What is one way you have adapted your candidate nurture strategy in 2022?
To help you best optimize your candidate nurture strategies, we asked talent professionals and HR managers this question for their best insights. From treating qualified candidates as an investment to announcing interview results the same day, there are several ways you can adapt your strategies to attract and nurture top candidates for your organization.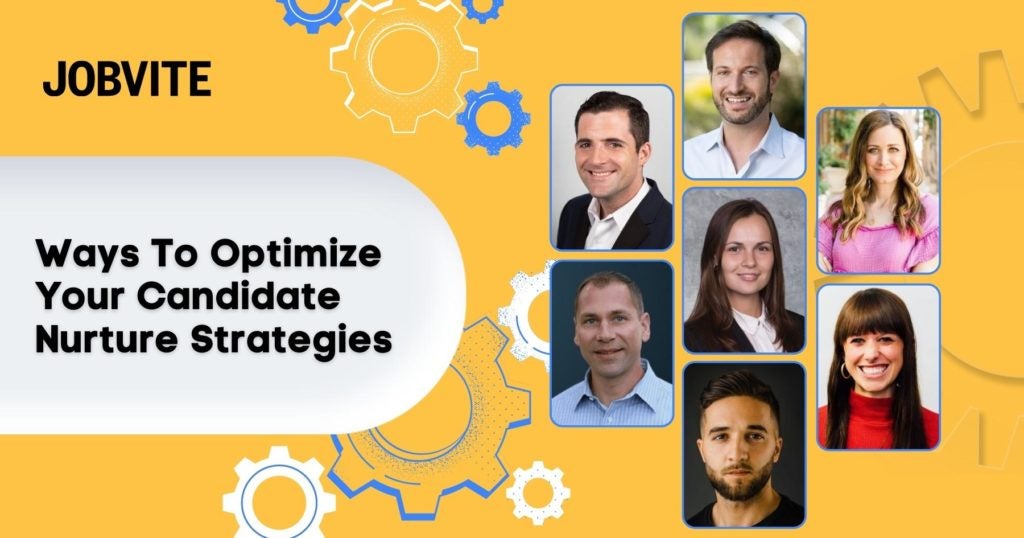 Here are 13 ways to optimize your candidate nurture strategies:
Treat Qualified Candidates as an Investment

Maintain Constant Communication with Candidates

Focus on Personalization

Keep Candidates Fully Aware of All Developments

Go Out of Your Way to Help and Support New Talents

Attract Candidates with Engaging Recruitment Videos

Run Candidate Experience Audits

Build Detailed Candidate Personas

Keep Top Candidates Engaged and Excited

Create Captivating Career Pages

Offer Opportunities for Employee Advancement

Keep Passive Candidate Leads Warm

Announce Interview Results the Same Day
Treat Qualified Candidates as an Investment
The way you nurture candidates says a lot about your company culture and values. Passive candidates have something to offer, even if there are no job opportunities that fit them right this moment. Keep in touch with potential candidates so that they're ready to answer the call when the right future roles come around. The key to cultivating a robust talent pipeline filled with qualified candidates is to see them as an investment in your company's future.
Jon Schneider, President of Recruiterie
Maintain Constant Communication with Candidates
One of our core ways to nurture candidates is keeping constant communication with them throughout the whole recruitment process and beyond. We are constantly speaking with our candidates during their process, preparing them for each stage and asking for their feedback after each meeting with the team, ensuring that we are not only closing the vacancy, but also matching this person with an opportunity that fits their career interests.
Moreover, we stay in touch after the candidate accepted the offer and passed their probation period. This close communication allows us to constantly check if their new role and tasks are matching to what they were expecting, as well as to see if there are any cultural updates within the organization. Our experience shows that this kind of approach allows you to build strong, long-lasting relationships with candidates and you become their go-to person when it comes to any recruitment/career questions and needs.
Katya Lapayeva, IT Recruiter at CNA International IT
Focus on Personalization
One way we have adapted our candidate nurture strategy is by focusing on personalization. We prioritize how to connect and engage with learning more about the candidates as individuals as the first step. Our team conducts research by connecting with them on professional social platforms, engaging in the content they create & comment on, and asking what is important to them as they consider new opportunities. All of these things allow more insight into who they are and help inform different ways to nurture them as a candidate.
By showcasing a genuine interest in them as a person, you are able to adjust your outreach over time to keep them active in a pipeline, and also, make it meaningful to them. This also allows you to provide enhanced detail to the hiring team regarding their candidacy and being able to elaborate on why they are a strong candidate based on the relationship you have built nurturing them as a candidate as opposed to just sending them a canned nurture sequence.
Katelyn McMahan, Manager Candidate Experience at Aspireship
Keep Candidates Fully Aware of All Developments
However often you're communicating with candidates, it's almost certainly not enough. Talented job seekers are inundated with interview requests, contact from recruiters, and all-out job offers. If you don't make the effort to stay top of mind, candidates may forget about the position and drop out of the funnel. This is most important when processing senior positions, such as those leading a department or in the C-suite, as your candidates are in high demand.
Ensure that you're over-communicating throughout each step of the candidate procurement pipeline. From discovery to decision, the candidate must know how they're doing, where they stand, and when to expect the next stage of correspondence. In effect, this means doubling your touchpoints. If you're reaching out once post-interview, reach out a second time with additional guidance and information. Abundant communication prevents candidates from going cold, affording you with much-needed leeway when deciding between candidates.
Max Wesman, Chief Operating Officer of GoodHire
Go Out of Your Way to Help and Support New Talents
Set aside time to help some of the hundreds of graduates and entry level tech people get a foot in the door. They never forget who helped them get their start and always take your call a few years later when they have enough experience to be dangerous. I help answer questions on career paths and steps to take to level up, as well as resume building and interviewing best practices. The other key thing to do is to follow up and give candidates feedback when possible, closure (for good or bad) and action items to take to help advance their career.
Matthew Jones, Senior IT Recruiter at VIP Tech Consultants
Attract Candidates with Engaging Recruitment Videos
Recruitment videos are a great way to nurture candidates because they can show what your company culture and values are like. They can also provide an inside look at what it's like to work for your company, which can be really valuable to potential candidates.
First, you want potential candidates to get a sense of who you are as a company, so make sure the video reflects that. I recommend having fun and showing your humorous side. It'll make you stand out over every other job they apply to. Second, focus on why someone would want to work for you. Find a story of an employee that started at an individual contributor role — and now runs teams or is on the leadership board. People love a real story as they can picture themselves in it. Finally, make sure the video is engaging and entertaining and make a bunch around 90 seconds.
Trevor Rappleye, CEO & Storyteller of CorporateFilming.com & FranchiseFilming.com
Run Candidate Experience Audits
We run a candidate experience audit. This helps us understand the efficiency and quality of our company's hiring process and improve our weak points. We could collect this information through job applicant feedback forms. We ensure the anonymity of our respondents, though, by enabling the anonymous response feature of our online surveys. We also refrain from asking for any identifying details from them. This way, we could encourage job applicants to share their responses confidently. We also map the candidate journey. We test the entire hiring process, from the application, interview, and completion stages, and check for inefficiencies that might cause confusion and frustration among our job applicants.
Abe Breuer, CEO of VIP To Go
Build Detailed Candidate Personas
In 2022, we have built highly detailed candidate personas to optimize and streamline our candidate nurture strategy. Our candidate persona is formed from the characteristics, traits, and skill that we would look for in a hire. It's similar to the buyer personas used in marketing to evaluate potential customers.
To obtain the best results, we ensure that our candidate personas are grounded in data, not feelings or assumptions. We consult with our managers regarding the kinds of skills and traits that they are looking for. Important factors include their level of experience, personal background, and career goals. Using candidate personas has ensured that our talent team is more effective in searching for, communicating with, and screening candidates, thus optimizing our talent nurture strategy.
Anthony Martin, Founder and CEO of Choice Mutual
Keep Top Candidates Engaged and Excited
You have to keep your top candidates engaged and excited about your company, especially if the process is going to take longer than ten days. From my experience, the best way to do this is to be very upfront with candidates; you want them to know exactly what the interview process entails and how long they can expect to wait for a decision. I like to give my top candidates updates via email or text (depending on our relationship) at least twice per week throughout the interview process.
Sometimes my updates aren't much of updates at all, but at least they know I haven't forgotten about them. I also make sure they know that they are welcome to reach out to me at any time if something changes on their end or if they are wanting an update. The last thing I want is my top candidates thinking I forgot about them or wondering where they stand.
Alyssa Rhoda, Director of Talent Acquisition of Zefr
Create Captivating Career Pages
Career pages are essential gateways that connect employers to their prospects. Ensure your career pages are designed not just to post job vacancies and share your recruitment processes. Make it a platform where potential candidates can have a taste of your company culture and what it feels like working with you in general.
Recently, we have updated our candidate nurture strategy by assigning a special engagement section on our career pages. This is where we display photos of our company events and social outreach, including short videos that highlight some of our activities all year round. More importantly, we ensure that our career pages are user-friendly, so we include animations to give visual instructions to interested applicants. We believe these steps are vital to keeping our prospects engaged and eventually convincing them to fill out the application form.
Allan Stolc, Founder of Bankly.dk
Offer Opportunities for Employee Advancement
Give security and possibilities for advancement through talent identification and development programs. This is especially important for start-up organizations, which may not be able to provide the long-term growth that most new workers desire. Focusing on the present can only go you so far when it comes to attracting excellent employees. Potential hires these days are more motivated by opportunities to grow and learn new skills, as well as a sense of stability in the position they're looking for.
Create an entrepreneurial culture. This essentially entails creating a climate that encourages people to experiment, create, and take measured risks. It provides freedom, flexibility, and reduces the necessity for work/life balance discussions. Individuals, teams, and entire organizational cultures are all included in the term. Most businesses should want to have an entrepreneurial culture. It's also what fosters employee loyalty, as well as attracts and maintains the greatest talent.
Debbie Meeuws, Owner and CEO, Nature's Arc Organic
Keep Passive Candidate Leads Warm
To ensure we have a top-tier talent pool ready when we need to hire, we often have to nurture candidates well in advance of roles opening. To keep leads warm, we've set a clear timeline for outreach communications, checking in every eight weeks with our passive candidates. When open roles edge closer, we can start the formal process less formally, hosting team meet-and-greets with passive candidates who can get a better feel for our team culture. This helps us focus on building relationships rather than communicating transactionally — we're hiring top talent and enjoying a smoother integration and onboarding process with a stronger foundation.
Fernando Lopez, Marketing Director of Circuit
Announce Interview Results the Same Day
Same-day announcement of interview results allows employers to aggressively hire top talents, especially during low unemployment seasons. One frustrating part of the hiring process is the long waiting time involved before disclosing the final names of those who make the cut. Some truly talented candidates may use this idle time to look for other employers who might give them attractive offers to consider.
For this reason, we modify some of our hiring practices and ensure that our decision is revealed the very same day we conduct the interview. Doing so convinces the most qualified candidates to stick with our company and lessens their chance of exploring other opportunities. It also significantly enhances our response rate without compromising candidate quality.
Jake Smith, Owner and Managing Director of Absolute Reg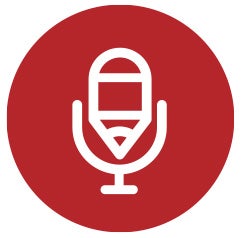 Terkel creates community-driven content featuring expert insights. Sign up at terkel.io to answer questions and get published.