Recruiting talented candidates is challenging for nearly every organization within the tight labor market. But if you have specialized roles and operate in a niche industry, including software, IT, healthcare, or financial services, you need even more support to find and attract the right candidates.
While open positions within well-known companies can draw dozens if not hundreds of eager applicants, organizations that may not have have a well-known employer brand may find it more challenging to compete for candidates who fully meet the needs of the role. With nearly two job openings for each unemployed worker, it can be difficult to find candidates who have the right skills, experience, and talents necessary to perform in a niche industry.
While niche talent acquisition is never easy, using the right talent acquisition technology makes it much easier and enables you to spend more time building your talent pipeline and nurturing candidates who will best fit your open roles. With leading CRM hiring solutions and the right recruiting strategies, companies in specialized industries can better find, engage, and hire talent to achieve even the most ambitious hiring goals.
The Best Niche Recruiting Strategies to Try in 2022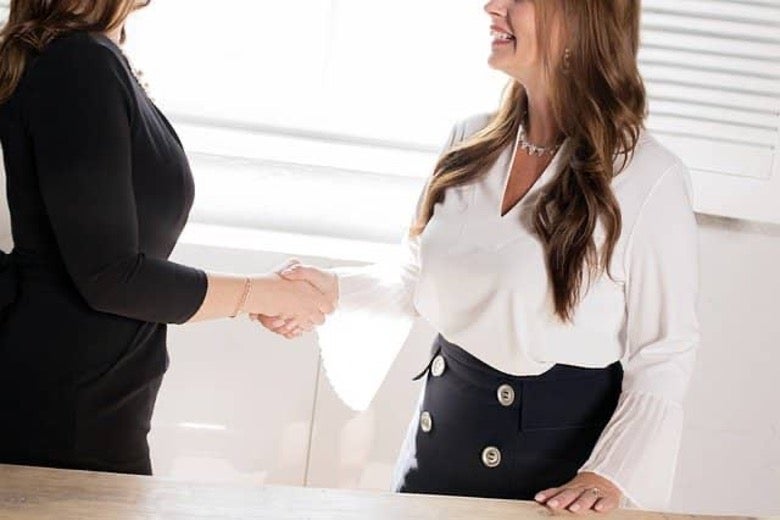 #1: Create Detailed & Specific Job Descriptions
What is the biggest mistake companies make when posting job openings? Typically, it is not being specific or detailed enough about what the job entails, what the pay and benefits are, and what kind of qualifications are expected of applicants.
One of the most popular features of Jobvite recruitment software is our Job Description Grader, which is designed to help businesses optimize their listings in a way that makes it easier to reach talented candidates appropriate for the position. 
#2: Choose the Right Recruitment Platforms
Another mistake businesses sometimes make when advertising job openings is to post their listing to one or two general job boards. Niche talent acquisition, however, requires recruitment platforms that appeal to specialized job applicants.
General job boards attract general job seekers, which means you'll get a lot of applicants ill-suited for your company. Instead, focus on sharing your job listings in communities that are more likely to be browsed by the specific kind of candidates you're looking for.
#3: Focus on Networking Within Your Industry
One of the best sourcing strategies in recruitment is to look inside the bounds of your own industry. Networking events are still one of the biggest ways qualified job seekers discover companies. And that makes attending these types of in-person events a can't miss opportunity. 
Even better, consider hosting networking events of your own. Organizing panel discussions and webinars will bring those people who are most actively engaged in your industry right to your doorstep.
#4: Start an Employee Referral Program
Considered by many hiring managers to be the gold standard of niche recruitment strategies, employee referral programs allow companies to make better use of the single most powerful resource they have access to: their existing workforce.
Unlike traditional job postings, employee referrals have a number of advantages. First, they're a great way of reducing your cost-per-hire. Second, they allow you to reach potential candidates you might never have discovered otherwise. Third, they have reliably strong job success rates. Finally, and best of all, they often allow you to bypass unqualified applicants in favor of those who are well-connected to current employees in your organization.
#5: Offer Competitive Benefits & Incentives
If you want to attract the best candidates in a niche industry, then you have to be able to offer them incentives that they can't get anywhere else. That could mean a higher salary, more benefits, increase flexibility, profit sharing, or other enticing offers.
Keeping your talent happy is vital to attracting new hires and building your talent pool. Research shows that businesses that place an emphasis on meeting the needs of their workers have much better employee retention rates.
#6: Get the Word Out on Social Media
Social media is one of the most powerful marketing tools available today, but it's also one of the most powerful niche talent acquisition tools. That's why Jobvite software features seamless social media integration, providing you with high-quality recommendations, tracking, and publishing capabilities.
Jobvite's social media functionality allows your company to target contacts across multiple networks, while also automating posts on your channels and monitoring distribution data. With this, you can finally take full advantage of social media's vast, untapped potential as a recruiting platform.
#7: Don't Shy Away From Using Contractors
Here's a tip that isn't always on every company's hiring process checklist, but definitely should be. You may view contractors more as a "quick fix" for times when you need specialized work done, but don't have someone permanently lined up. But it doesn't have to be that way.
Besides the fact that using contractors is a great way of filling niche roles temporarily, keep in mind that contractors don't always stay contractors. If you have access to a contractor that already satisfies your requirements, it might be worth trying to persuade them to join your team full-time.
#8: View Job Openings as Products to Market
One of the most important things to keep in mind when pursuing niche talent acquisition is that you're not just looking for someone to fill a role. The ideal candidate you have in mind isn't simply a potential resource; they're a customer.
Use the same techniques to market your employer brand to applicants that you would use to market your products or services to consumers. Try to anticipate the goals and expectations of your ideal candidate, then rise to meet those expectations.
Attract More Qualified Candidates with Jobvite 
No matter how niche your industry, how high your standards, or how specific your requirements are, with the right talent acquisition tools and strategies, you can connect with talented candidates looking for a company just like yours. 
Integrating a wide range of cutting-edge capabilities, including recruiting AI and automation, employee referral tools, recruitment analytics, and more, Jobvite's Evolve Talent Acquisition Suite has everything your business needs to zero in on the best candidates for every job opening.

Avoid spending time and resources on unfocused recruitment strategies. To learn more about how Jobvite can power your niche recruiting strategies, watch our on-demand product tour. Or subscribe to the blog and resource library to stay up to date on the latest in talent acquisition technology.