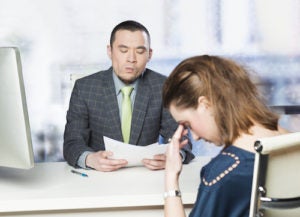 We've all had one of those days. You accidentally set your alarm for pm instead of am, so you wake up late. Not only do they get your coffee order wrong at your favorite drive thru, but it burns the roof of your mouth. You take a wrong turn trying to find your way to your job interview. You try to regain your composure as you walk in five minutes late. It's hard to be confident when, in your head, you know you've already lost the job.
But have you really? Is it possible to recover from being late, or from your mind freezing when you're asked an unexpected question? We've asked several hiring experts to share some tips on how a job candidate can overcome a bad interview.
Be Honest If You're Late
In 2004, Sonja Hastings founded Optimal Sales Search, an executive sales recruiting agency. Over the years, Hastings has seen her company help many software firms achieve their IPO goals and succeed in executive leadership. Hastings describes one instance when she chose to ignore the tardiness of her interviewee, and hired her.
Sonja Hastings

"I hired one of my best recruiters who showed up to the interview about 10 minutes late. What did she do? She calmly explained the context around her lateness. She had just moved to San Francisco, and has miscalculated her timing with public transportation. She was never late to subsequent interviews, in fact, she was early.

I hired her. She worked for the company for more than five years and was promoted to a leadership position. Today, she is still in the business. She was a fantastic hire."
Obviously it's best to avoid being late by giving yourself extra time, but sometimes things are out of your control. While not everyone may be as understanding, it is possible to recover from being late to an interview. Calmly explain yourself. Be apologetic, and make sure you show that you're responsible.
Create A Resume That Shines
Bill Fish is the founder and president of Reputation Management, a company that educates individuals and corporations on the best methods to protect and enhance their reputation online. Fish says that even if an interview goes poorly, there is a chance a candidate could still be hired because of his or her excellent resume.
"There are times, few and far between, but still times when someone's resume just outshines the interview. Why this happens, it's difficult to say. We are all different people, and sometimes people wake up on the wrong side of the bed, have other things on their mind, or simply don't interview well."
93% of employers say they rely on resumes in the recruiting process, so make sure yours shines! Here are some tips for making your resume stand out.
Learn from the Experience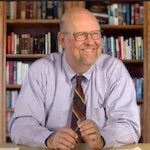 Steve Langerud is an executive coach who has counseled over 15,000 people in career and professional development in the past 25 years. He has appeared in Time Magazine, CNN.com, The New York Times, and more. Langerud shares some practical tips on what a job candidate can do post-interview if it goes badly.
Send a handwritten note to explain what happened.
Tell the truth.
Don't expect special treatment
Explain what [you] learned.
Show some self-deprecating humor.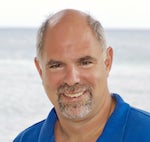 Rob DeRocker is an economic development marketing consultant with over 25 years worth of experience, and is currently the Senior Counselor at Rob DeRocker & Associates. He shared a hilariously bad example of a job applicant who was a little too casual in his cover letter. This is what he got:
Hey Rocker!
Location! Location! Location! takes on a new meaning when promoting places. Try this promotion of Texas for those in the know and then get back to me. I am available for interviews this Friday and then selected days/times next week.
Sincerely,
Job Candidate
P.S. Please ignore the hideous punctuation–it didn't come thru…and remember, this is a full-length piece…I can certainly promote places in the same vein in much shorter blurbs…stories..press releases…press alerts….events…anything…. I am a PlAcE PeRsOn ANd a medial placement specialist! CALL ME…
So, Rocker, what's it going to be? Job Candidate, Account Supervisor, Rob DeRocker & Associates?
DeRocker replied with some constructive criticism about professionalism. The candidate did not learn from the experience and humbly reply, but DeRocker would have offered a second chance:
I don't think she would have been a fit for my firm, but if she had revised her final response I might have called her in.
If you miss the mark, be humble and honest. It will show a lot about your character and may even get you another shot at that same opportunity.
Accept Rejection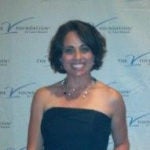 Tracey Russell is the National Recruiter for Naviga Recruiting, a company that offers leadership search and contract executive services for employers. She has experience in RPO and financial recruiting, and currently specializes in placing marketing and sales professionals nationwide. Russell talks about how being a good sport when you fail an interview shows a lot about your integrity, and could mean a job in the future.
I will often submit candidates again if they didn't take it personally when I told them that the employer decided to go with another candidate. If they're still upbeat and gracious for the opportunity, then I will keep them in mind for future positions or even refer them to other recruiters who are working a position they might be a good fit for.
Even though it may be hard to receive bad news about your potential job, don't let your emotions get in the way. Respond confidently and graciously, you never know when it could mean an open door for a job.
Get Back Up!
Being prepared for a your interview is crucial, as 96% of recruiters still count on face-to-face interviews when hiring. Despite how ready you are, though, life can still throw you a curveball. If you have a bad interview, don't stress out. Take a deep breath. Respond in a mature and professional manner.
The most important thing is to pick yourself up and get going to the next interview. There are lots of opportunities waiting out there, and if you work hard you will find the right one.