People talk. It doesn't matter if those people are customers or candidates. For better or worse, candidates are very likely to share their experiences with their peers. While companies routinely clamor for customer feedback and praise, candidates typically get left out in the cold. But why? A poor candidate experience can negatively impact a business's ability to acquire top talent. Therefore, it's only logical to put as much emphasis on the candidate experience as that of any customer.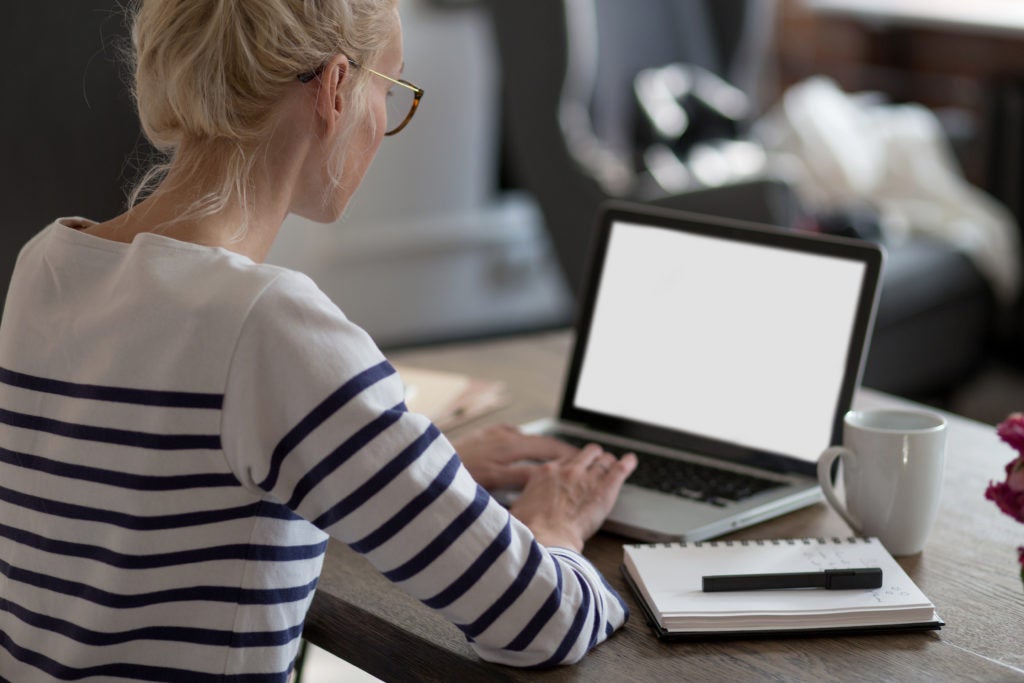 Step 1: Improve the Application Process
Improving the candidate experience with a streamlined application is a must for a few simple reasons:
It will significantly reduce the time needed to fill a position.
The company will be in a better position to hire the best possible talent.
An efficient application process is an effective way to strengthen employer's brand.
It's not enough to talk up a company's work culture. Candidates must get the sense, throughout the application process, that they're dealing with an ideal employer. Even if candidates don't get the job, a positive hiring experience will still work in your company's favor. So what are ways a business can improve the application process?
Market Employer Brand
Seventy-six percent of job seekers want supporting details about why a business is a great place. Again, it's not enough to simply talk about an employer brand. Marketing the brand often means providing crucial selling points:
Did the company get voted "best place to work" during a particular year?
Do you provide quality health benefits or an investment strategy to employees?
Were news articles written about how fun and non-stressful your work environment is?
Does your blog frequently feature advice relevant to passive candidates?
These details could be decisive factors in getting a passive candidate to leave a current position or luring an active candidate weighing several job offers.
Use Keywords Effectively in Job Listing/Descriptions
Avoid taking unsuitable candidates through a frustrating application experience by eliminating them before they even apply. In other words, keyword usage is your friend. Location- and industry-specific terms are ideal. Generic terms that can apply to almost any job seeker? Not so much.
Create a Mobile-Friendly Application Process
What if poor candidate experience is dictated by technology? Nearly 28 percent of Americans use smartphones in some way to find jobs. Nearly 94 percent of smartphone-using job seekers use their phones "to browse or research job listings." It's no longer enough to have only a desktop-friendly application experience. Candidates increasingly want and expect a mobile-friendly hiring process as well. Of course, there is almost no shortage of ways to improve the overall application process:
Explain the entire hiring process, so applicants know what to expect.
Interview candidates on time.
Follow up with candidates as quickly as possible.
Don't delay answering questions about salary and benefits.
Use forms or questionnaires that are easy to follow and complete.
Ask questions that are relevant to the position.
Avoid hitting candidates with job requirements or responsibilities not already mentioned or discussed.
Make an extra effort to banish negative behaviors that might be hurting the company's employer brand. For example, it's very common to not contact rejected candidates. 82 percent of job seekers expect to hear back from businesses, but 75 percent don't get as much as a form rejection letter. Recruiters and hiring managers are, of course, very busy, but be aware that it often comes across as disrespectful and discourteous.
Step 2: Improve the Overall Candidate Experience
On average, it takes 52 days to fill a position. The cost involved? About $4,000. It's crucial to understand the overall candidate experience. Not just for improving it, but for cutting down on wasted time and resources as well. There's no excuse for putting candidates through upwards of 54 separate steps to get hired!
Mapping the Candidate Experience
Mapping the candidate experience simply refers to laying out your hiring experience. The map is a crucial tool for understanding the thoughts, needs, and actions of candidates from at each stage of the hiring process. The accuracy of a candidate journey map is dictated by the ability to empathize with applicants at each stage of the hiring process. Start by developing a candidate persona. You need to know what specific talent you're after before posting a job position. Next, consider things such as
A candidate's goals.
What he or she wants and need from potential employers.
How much effort a candidate expects to put into the application process.
The level of engagement he or she anticipates from a hiring company.
If done right, a candidate journey map will give you an idea of a candidate's needs at each step of the hiring process. Such empathetic insight can only improve your company's overall hiring brand.
Re-Engaging Passive Candidates
Improving/streamlining the process is better for re-engaging passive candidates as well. They're not job-hunting, and won't put up with clumsy or inefficient systems. If you really want to engage top talent, the candidate experience needs to be as seamless and simple as possible. Make sure you're thinking about passive candidates as you design/redesign your experience.
Improve the Onboarding Process
A good portion of candidate stress might be caused by an inadequate onboarding procedure. Improve the onboarding process by making sure candidates get all the information they need. Methods for improving the onboarding process should include:
Answering any questions a candidate might have.
Creating an environment where candidates feel comfortable enough to ask questions.
Making sure that candidates have completed all the necessary paperwork.
Instructing candidates about the company's values, mission statement, and products
Information breeds confidence and allows for a far easier adjustment to work life with a new company.
Step 3: Use Data to Keep Improving
Revamping the candidate experience doesn't end with a series of changes. Expect to make tweaks and adjustments after every round of hiring. While this may sound daunting, routine adjustments will help maintain a strong hiring brand. One helpful tool is surveys. Instead of just letting go of applicants who weren't a good fit, ask them about the application process! Make sure HR routinely surveys candidates to get the gist of what they did and didn't like about the process. Another useful strategy that's just starting to gain traction is using a Net Promoter Score (NPS) to boost candidates' positive hiring experience. An NPS determines how likely a consumer is to recommend a service or product to their friends. The 1 to 10 scale is now getting repurposed to track candidate word-of-mouth behaviors. Surveys and NPS are great for monitoring a company's employer brand. Still, a proactive approach never hurt. It might not be easy or even possible for the hiring manager to have access to valuable analytical data. It's important to regularly check in with the marketing department to see how campaigns are driving candidate-related traffic. It's going to take a team effort between the HR and marketing departments to use this information to reach the best possible talent. Lastly, pay very close attention to the offer rate acceptance. The simplest way to calculate your acceptance to offer ratio is to divide the number of job offers by the number of candidates who ultimately accepted. Typically this gets calculated annually. In the case of a particularly active recruitment period, it's possible to check the percentage over a period of weeks or months. Here are a few ways to improve your overall job offer acceptance rate:
Offer competitive wages. It's easier to lure passive candidates away from current positions with the promise of a greater salary.
Profile current employees. Routinely feature employees on the company blog. Introduce candidates to employees or show off employee resumes. Give them an idea of the type of people they can expect to work with.
Consider telecommute options. Anywhere from 80 to 90 percent of job seekers would like to work from home at least part of the time.
Candidate Experience Audit Checklist
Ready to get started improving your candidate experience? Here's a checklist to take with you:
Review the employer-brand marketing strategy. Are marketing campaigns in development, or in action, that specifically target the company's employer-brand?
Use keywords to target specific talent. Are keywords helping job listings rank well? Can the right talent easily find your job postings?
Make the application more mobile-friendly. How easily can candidates complete the process using a smartphone?
Map the candidate experience. Have you created a candidate persona? Do you understand how applicants experience your hiring process?
Re-engage passive candidates. Are marketing campaigns targeting passive candidates on social media or through local keywords?
Review the onboarding process. Talk to a few recent hires about the onboard process they experienced. What was missing? What needs improving?
Set up surveys. Part of preparing for your next round of hiring should include preparing Candidate Experience Surveys for the final round candidates who don't ultimately end up getting an offer.
Investigate using an NPS. Is this strategy something that might be useful for your company/HR department?
Review last year's offer acceptance rate. Even as you start improving your processes, have a number-to-beat at your fingertips.
The Candidate Experience And Empathy
Improving the candidate experience is ultimately a matter of empathy. A company could do nothing, believing that all interested candidates should come to it. However, that's not how sustainable growth happens. The hiring process can, by itself, indicate whether or not a candidate wants anything more to do with a business. A rigorous and frustrating hiring process may be completely different from the company culture, but this means nothing if you've demoralized or otherwise dissuaded the best possible people from taking the job. Start by surveying recent hires. How easily did they navigate the onboarding process? Did they find the application process tedious or straight to the point? Asking and answering these type of questions will put your company on the path to improving the candidate experience.