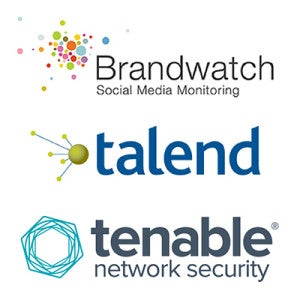 Every day, thousands of customers in 160 countries use Jobvite to source the best talent on the market, grow employee referrals, create amazing candidate experiences, and lower recruiting marketing costs for their organizations. Innovation in recruiting technology is a two-way street. It doesn't happen without our customers! Our customers expect the highest standards in talent and technology, and we are driven to meet and exceed their expectations by creating innovative recruiting technology that serves their unique sourcing strategies.
In this post, we shine a spotlight on several customers and the innovative ways they are using Jobvite. All three customers—Brandwatch, Talend, and Tenable—come from different industries and have different recruiting needs. One thing they all have in common: they are increasingly relying on social recruiting to get access to the best talent around.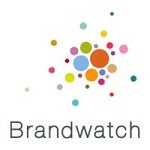 Brandwatch Uses Jobvite to Overcome STEM Skills Shortage
As one of the world's leading social intelligence companies, Brandwatch builds smart software solutions that help marketers capture, analyze, and share insights from social data to better prove the value of marketing in social. Headquartered in the UK, with 350+ employees located around the world, Brandwatch has been a Jobvite customer since 2014 and currently uses the Jobvite Hire, Refer, and Engage solutions.
To continue its rapid growth, Brandwatch needed access to top candidates around the world. The company previously relied heavily on outside recruiting firms to find talent, but as a social marketing firm, they knew they could do more social recruiting to attract candidates—particularly those with hard-to-find STEM skillsets.
With the Jobvite Platform, Brandwatch has gained unmatched insights into its recruiting process. And Jobvite Refer has helped drive deeper engagement with their social-savvy employees, making them a part of the recruitment process. Brandwatch is now attracting the right talent faster than ever. Since implementing Jobvite, the company's time to hire has dropped to 31 days. Additionally, Brandwatch is now driving 30% of its recruitment through referrals and has found that those candidates are typically a better fit and stay with the company longer. Even better, Brandwatch has brought nearly all its recruitment in house, saving a whopping £500,000 with outside agencies.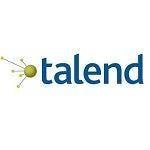 Talend Achieves Employment Brand Celebrity Status
Talend is a rapidly growing big data software company based in the Bay Area with more than 550 employees worldwide. In high growth mode, the company needed access to the best of the best talent and knew it would have to significantly boost its employment brand in order to attract elite candidates.
A Jobvite customer since 2014, Talend uses both Jobvite Hire and Engage. After creating content to highlight its rockstar employees and top-notch company culture, Talend teamed with Jobvite to turn employees into brand ambassadors. As a result, the Talend recruiting team was able to significantly increase its share of voice and better engage the best candidates. Talend boosted the number of candidates in its pipeline by 67% in the first nine months of using Jobvite. And candidate quality has improved substantially along with a 36% increase in referrals. Referrals are now the number one source of hires—and Talend has seen a 145% increase in referral hires. As an added benefit, Talend has been able to reduce its dependency on outside recruitment firms and cut agency spend in half as a result.

Tenable's Creative Campaigns Lead to Hiring Boom
A global network security company, with 580 employees, based in Maryland, Tenable has been experiencing hyper-growth as a result of demand for its security products. To keep up with customer demand, Tenable had to fill highly technical roles very quickly. In order to do that, the recruiting team knew it needed to make its employment brand stand out in the crowded and noisy security technology market.
With Jobvite Engage and Engage Services, Tenable was able to develop and deliver highly customized and creative recruitment marketing campaigns that broadcasted tailored messages to the most relevant and qualified candidates. The purpose of the campaigns were twofold—attract the best, highly skilled candidates and stand out from other technology companies. Fun campaigns, like Tenable's March Madness campaign, linked the company's name to one of the most talked about sporting events of the year and easy social sharing got the company's message out to a massive number of people quickly and easily. A "Guardians of the Internet" campaign aimed at bringing in engineering talent highlighted the important and impactful work done by Tenable's technical staff. Another campaign designed around the Rugby World Cup helped bring in talent based in the UK.
The results have been nothing short of astounding. The campaigns boosted career site views by 215%. Tenable has also seen an increase in referrals, which now account for 30% of all hires. And Tenable's acceptance rates have soared—90% of candidates that receive offers accept them. Last year the company was able to hire 300 new employees with the help of Jobvite.
There's no better testament to the power of Jobvite than our customers' experiences. How can Jobvite help you?