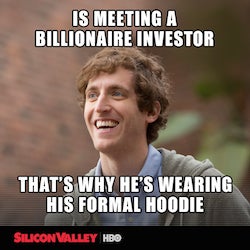 According to Jobvite data, large corporations such as Microsoft, Apple, and Cisco have lost a significant number of workers to fast-growing start-ups like Dropbox, AirBnB, and Yelp. Jobvite CTO Adam Hyder attributes this exodus as a result of corporations finding it more difficult to create a "startup culture" and create challenging work for their employees. So what does startup culture mean to a millennial?
Although the practical benefits such as viable stock options, close commute, and job stability may seem important to baby boomers, Gen Y job seekers often weigh company perks more heavily against long term benefits when choosing a job.
Generation Y, often referred to as the "Me Generation," has been known to turn down steady jobs in favor of flashy benefits that will increase their quality of life on a daily basis as opposed to long term growth at an enterprise company. I personally have seen quite a few of my friends turn down positions at well-known Fortune 500 companies purely for the fact that they did not have puppies in the office or a well-stocked snack bar. If employers want to decrease the high turnover of millennial employees, they need to know what Gen Y job seekers find enticing so they don't lose employees to the competition.
1. Puppies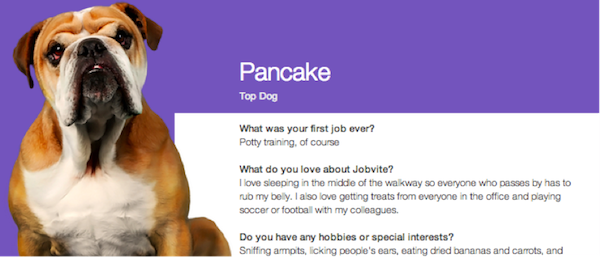 A pet-friendly office isn't just a selling point for dog owners. Having a CEP, Chief Executive Pup, also doubles as a marketing tactic since the amount of Instagram posts (#dogstagrams) increases exponentially when pets are present in the office (Source: #Jobvite). If your building manager doesn't allow pets, make sure to buy a custodian disguise for your pup – and find a concealed service entrance into the building. Similar to Jobvite's CEP, Pancake, many other offices have official pages for their pets such as Facebook's baby fox family or ModDogs of Modcloth. Office pets are also known to reduce blood pressure and relieve stress, so the best day to bring in therapy dogs is on the last day of the quarter. 
2. Food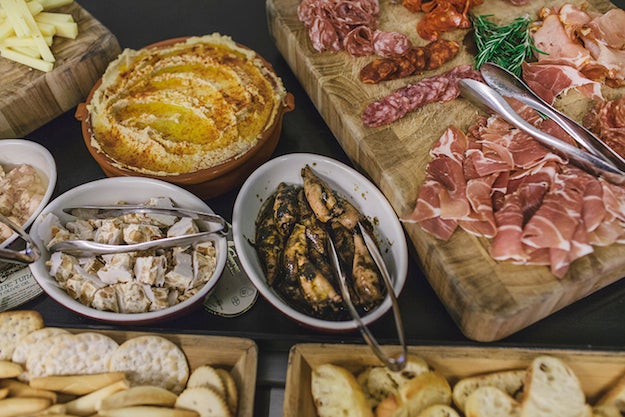 Similar to the point above, if you want more social check-ins, office geo-tags, and #foodstagrams to go viral and showcase your company culture, you need to provide food. A hungry millennial is an unhappy millennial. In addition to feeding your employees, office catering means more time for collaboration during office lunch meetings and less time out of the office.
3. Themed Offices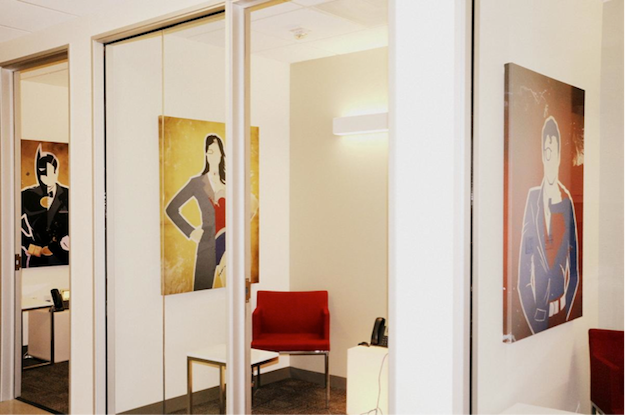 Millennials subconsciously judge a company by their conference room names. If your conference rooms are named numerically, alphabetically, or geographically, you've lost us already. Jobvite customer Square's conference rooms are named after famous town squares such as Liberty Square, Times Square, Lafayatte Square, etc. Another Jobvite customer, Spotify, has music-themed room names, such as Graceland and Madonna. Here at Jobvite, our conference rooms are named after superheroes, and our collaboration areas are named after alter egos.
4. Happy Hours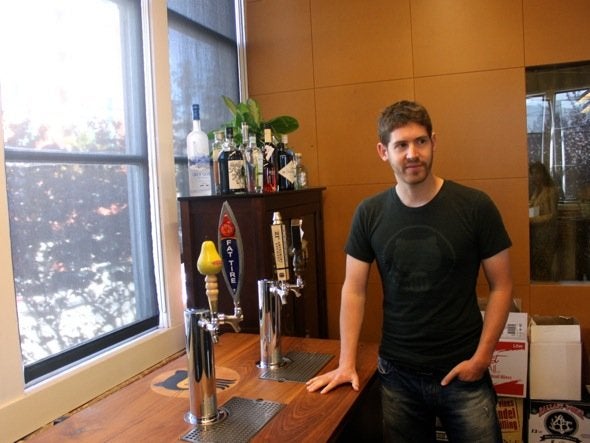 "Never enter a brainstorming meeting without a bevy in hand." – Jobvite executive who will remain unnamed
At most start-ups, every hour is happy hour, since drinking alcohol at the office is generally acceptable. Celebrating company-wide accomplishments and hitting quarter goals keep up company morale and encourage a casual atmosphere in the office. At Jobvite, I've been lucky to be surrounded by some of the best public speakers I've ever heard, and I've often wondered how they've honed their skills. Do they imagine the audience in their underwear? Do they go over their slides 800 times? My question was answered one day when I overheard an executive proudly declare "I take 2 shots before every presentation, webinar, or all-hands."
5. Slides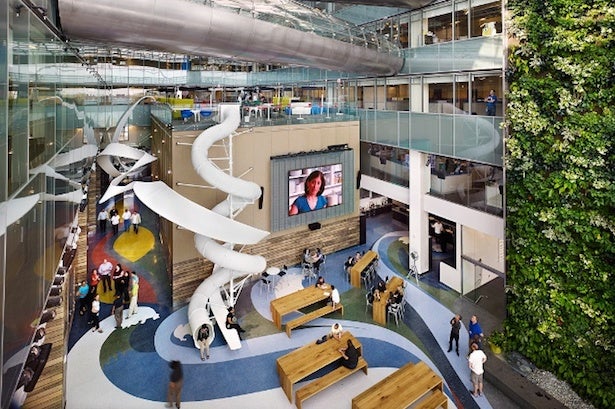 Gen Y'ers are aware that this is a rare perk to have in an office, but that doesn't mean that I they don't want it.
6. Nap Rooms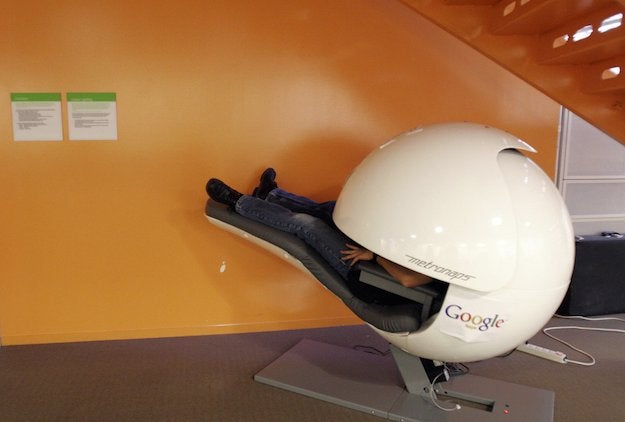 Eventbrite, another Jobvite customer, offers a Zen room where employees can take a nap, get a massage, or receive acupuncture. At Jobvite, I've noticed the conference room with the most couches is always conveniently booked for "important meetings" all day…        
7. Risks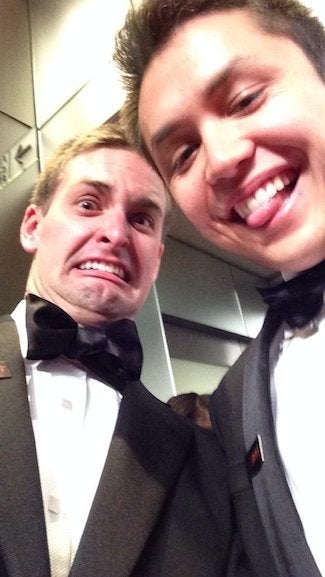 *Every Gen Y job seeker wants a fast IPO or to be employee number 4 in an Instagram or a WhatsApp multi-billion dollar acquisition. Gen Y'ers walk around imagining themselves as potential twenty-something billionaires like Snapchat's Evan Spiegel and Tumblr's David Karp.                                  
8. To Make A Difference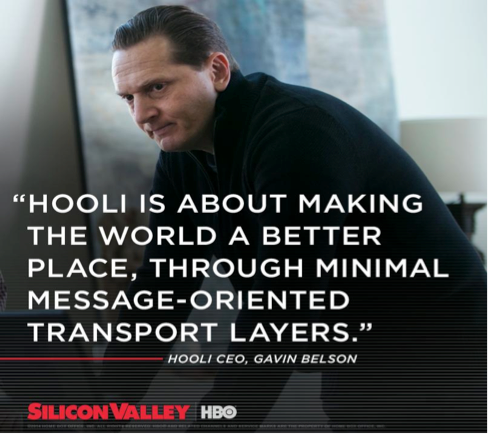 There is a reason why HBO's "Silicon Valley" often parodies every CEO's need to relate their product back to "changing the world" during their elevator pitches. Ultimately, millennials don't want to be a faceless employee at a large corporation; they need to know that what they do will make an impact. Studies show that millennials value job fulfillment over monetary reward. "The Daily Grind" has never been in the vocabulary of a Gen Y employee. The appeal of a start-up is that it's the fast-track to actually revolutionizing global innovation. It may sound cheesy, but an inspired generation is better than an unambitious one.
Generation Y: Should Companies Offer These Perks?
Companies aren't just offering these perks for fun and games; studies show that millennials are working longer hours than ever. The purpose of offering on-campus gyms, Zen rooms, and nap pods are to keep employees at work for as long as possible. In the age of multiple mobile devices, Gen Y employees are working constantly, whether they're on their commute or even on vacation.
Although baby boomers may think demanding the comforts of home in the workplace makes a millennial entitled, it's really because the workplace is a second home. The gap between work and life hasn't shrunk, it's completely overlapped. According to a report by the Intelligence Group, "88% of millennials want "work-life integration," which isn't the same as work-life balance, since work and life now blend together inextricably."
Ridiculous company perks may seem frivolous to those outside Silicon Valley, but the perks have benefits in addition to employee happiness. A well-designed office can be used as a marketing tactic as you may be featured on TechCrunch Cribs or gain backlinks from sites that focus on office culture. Team outings are also a large selling point as it encourages employees to overshare on Facebook about what a great time they had at the indoor skydiving event, which subsequently leads to employee referrals from their jealous friends.
While many of these perks are rare and a result of over-competitive start-up culture, employers should know that company culture and lifestyle are touted by the media today as a necessity as opposed to a luxury. Although employers may lack the funding, company size, or bandwidth to provide these benefits, they should be aware of what millennials expect with growth – and what their competitors may be offering.
*The satirical use of "every" is not actually meant to be an all-encompassing generalization of the millennial generation.