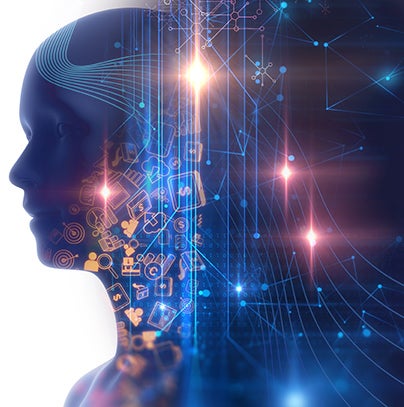 The major recruiting theme of 2017 was undeniably AI, and the automation and adoption of AI will only continue to increase in 2018.
AI or artificial intelligence is being used to improve or automate parts of the recruiting workflow, such as attraction (e.g., job descriptions), sourcing, screening, and messaging (e.g., chatbots).
Jobvite's recent survey on AI and automation found that overall, recruiters seems to be embracing AI and are optimistic about its potential to improve their jobs. Half of recruiters (49%) feel positive about the effects of AI and automation on their jobs, while only 7% believed AI will have a negative effect.
The biggest impact that AI seems to be having so far is the acknowledgement that recruiting will need to change in the future. Jobvite found 72% of recruiters believe their approach to hiring will need to evolve as AI and automation become more prevalent.
The competitive labor market, increased hiring volume, and stagnant recruiter headcount means recruiters believe the most important trend to learn and understand is "sourcing tools and technology" according to SourceCon's 2017 State Of Sourcing Survey.
Here are the five biggest breakthroughs in AI for recruiting in 2018:
1. Job postings: Technology that uses sentiment analysis helps recruiters identify potentially biased language and provides suggestions on creating job descriptions that attract a more diverse candidate pool.
2. Sourcing: AI in the form of machine learning sources qualified candidates online or within resume databases such as CareerBuilder for recruiters to follow up with.
3. Rediscovery: Similar to sourcing, recruiters are able to use AI that analyzes a job description and then searches their existing ATS database to rediscover candidates who applied for a prior role who fit the requirements of a current open req.
4. Resume screening: Machine learning technology helps recruiters automate screening by learning what existing employees' skills and other qualifications are and applying this knowledge to screen and grade new candidates from A to D.
5. Messaging: Recruiters are aided by chatbots that use natural language processing to collect information from candidates, ask screening questions, answer FAQs about the job, and schedule an interview. Information collected by the chatbot is then fed into an ATS or sent directly to a human recruiter to follow up.
Interested in learning more? Join us on February 27 at 11am PT / 2pm ET for "The Future of AI in Recruiting" webinar and hear from Somen Mondal, CEO at Ideal, Kieran Snyder, CEO at Textio, and Robert Tsao, Chief Product Officer at Jobvite.
About the Author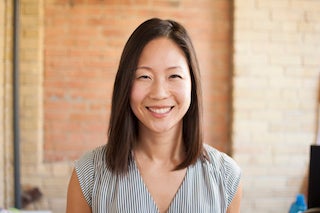 Ji-A Min is the Head Data Scientist at Ideal, AI recruiting software that automates time-consuming tasks such as sourcing, screening, and messaging. She has a Master's in Industrial­-Organizational Psychology and her interests include data-based recruitment, HR tech, and diversity.