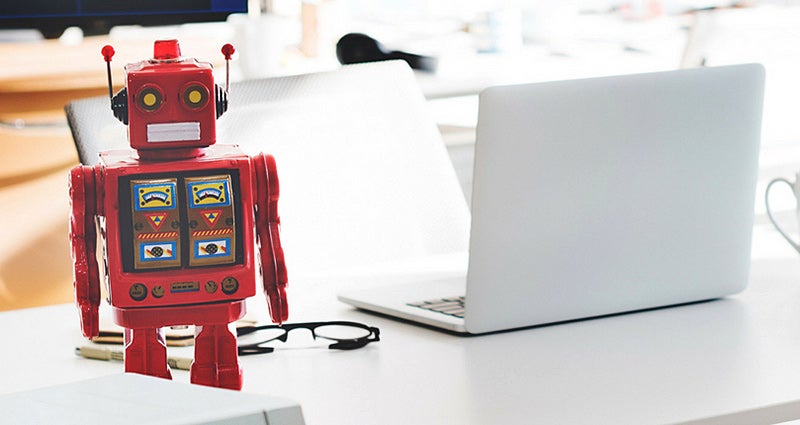 The rules of recruiting are changing. The current labor market demands that the recruiting industry evolve as candidates' wants and needs evolve as well. At present, the U.S. is experiencing a 17 year low for unemployment, the average time-to-fill for jobs across all U.S. industries has been steadily climbing since 2009 and almost 60 percent of recruiters say they can't find qualified candidates. With recruiting more challenging than ever, sticking with the status quo is a death sentence. These challenges will be impossible to overcome without the adoption of new tools, new practices and learning from leaders in the industry. It is time to adapt to the future of recruiting, recruiting automation.
Recruiting automation isn't something out of the Jetsons, this is a real solution that allows companies to automate recruiting tasks and workflows so they can increase recruiter productivity, accelerate time-to-fill, reduce cost-per-hire and improve the overall talent profile of their organizations. Leveraging artificial intelligence, machine learning and predictive analytics allow recruiters to act more strategically than ever before and drive more impact within their organizations.
In a market where recruiters are spending 13 hours a week sourcing for a single role and a signed offer is no longer the finish line, recruiting automation is surfacing as a critical solution that will allow recruiters to remain competitive and ensure their company doesn't suffer from a lack of pipeline, or worse, lack of staff.
On the other hand, automation can be a tough pill to swallow. When certain tasks become automated it can keep recruiters up at night wondering "Will I be replaced by recruiting automation tools?" The answer is a resounding no. In fact, these tools, used correctly will solidify any talent acquisition professional's' place as a strategic and irreplaceable part of an organization. Recruiters who use recruiting automation technology properly will not only find themselves with more time to work on the nuanced aspects of their job, they'll also design strategies using data and predictive analytics. This will result in goals consistently reached and a coveted seat earned at the decision making table.
Recruiting automation will change the way you hire forever, but changing your practice for good can beg the question, "Where do I begin?"
Uplevel your technical prowess
Technology won't replace recruiters, but recruiters who don't become technology enabled will be replaced. However you learn best, start to learn how to use recruiting automation tools. Take courses, ask a more tech savvy coworker to teach you a specific skill or take the time to learn from leaders in the industry at events like Jobvite's Recruiter Nation Live. Taking time out of your busy schedule can be difficult, but it is critical to your future as a recruiter that you're constantly keeping pace with the industry and expanding your skill set. Doing so also makes you much more valuable to your company and will certainly get you noticed as a leader on your team.
Make it part of your goals
The best way to guarantee you'll get to something is to set a goal around it. This will solidify recruiting automation adoption's place on your team's road map. As you're setting your goals for the upcoming quarter, try to bake in any of the following:
Build a presentation to get CHRO buy in for recruiting automation tools
Demo 3 recruiting automation products
Purchase and implement 1 recruiting automation tool
However you decide to do it, adaptation is essential. Recruiters that don't keep pace will be less productive, and ultimately less valuable to their teams and companies. To take on the challenges recruiters are up against, you and your team will need to break the status quo and embrace the changes the future of recruiting holds. So what does the future of recruiting hold and how can your recruiting org ensure it doesn't get left behind? Take the first step in learning more at RNL, Jobvite's annual talent acquisition focused conference on Oct 1-3.