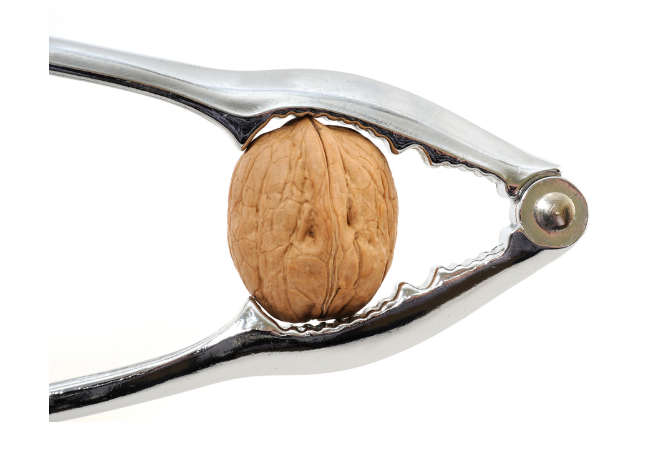 Let's say you're one of the 80% of recruiting professionals that already use, or plan to deploy, an applicant tracking system (ATS) in the next year. Maybe your workload has gotten unmanageable with all the hiring you've been doing; maybe you're downsizing the team and you need a machine to pick up the workload; maybe you're already leveraging an ATS, but you don't feel like it actually does anything. Maybe you're still trying to manage the candidate pipeline with spreadsheets and disjointed emails.
No matter where you are in the process, you're on your way to finding the support, extra hands, and maybe even sanity that you need to do your job. ATS's provide recruiters with a necessary organization, automation, and structure to the overall process, helping ensure that recruiters can bring in the best candidates as easily as possible.
Here are 4 features to look for in your next ATS—and what they'll get you in the long run.
1. It Had Better be Easy to Use
For you, it's a no-brainer. Logical flow; opening and closing requisitions with a click; internal interview scheduling. You name it, and your ATS should have every bell and whistle required to wow you when it comes to actually sitting down and using it. Don't neglect those features—they could wind up being the difference between the best option and the worst.
But your ATS should also be simple enough for both your hiring managers and your candidates to use. Your hiring managers need to be able to view all relevant candidate data (including resumes, cover letters and testing documents) from inside the ATS, without needing to download information or queue up external programs. Plus, if the hiring managers can engage with and review candidates through the ATS, all the better. On the candidate end, this one is obvious—if a candidate can't easily apply, upload their resume or connect their LinkedIn profile, odds are that they've already moved on to the next position. Make sure you keep this in mind when thinking about an ATS.
2. Keep it Social
Today, when a huge percentage of job seekers find out about open positions through social media, it's essential for your ATS to have a social sharing component. Of course, your recruiting team should be able to spread requisitions to their networks (particularly on LinkedIn), but don't forget about the rest of your company. All of your employees have massive and relevant networks to be leveraged—but if your ATS doesn't make sharing these positions easy enough, we know they won't do it.
So ensure that your ATS pick has an employee referral system built in—and that you can make it branded and customized for the employee doing the sharing.
3. Always Be Ready to Scale
Being able to scale your recruiting program to whatever clip you're hiring at is crucial to maintaining a constant pipeline of candidates flowing in. As a department directly responsible for bringing more bodies into the office, if you can't keep up, that's not good. And, when things are slow, you'll need a system that enables you to build talent pools, nurture segments of highly-sought after talent, and keep them warm for when the hiring spree starts again.
Ask your potential ATS vendor about how many people it can support—from every angle. If it doesn't work for the recruiting team, hundreds of candidates funneling in, and hiring managers clamoring for new talent, then it's probably not the direction you (or your CEO) really wants to go.
4. Make Sure You Can Measure Success
It's hard to tell how you're doing on your hiring goals if you aren't keeping track of wins and losses—and an Excel spreadsheet won't be enough in the long run. To really be able to tell how you're doing, and where your weak points are, takes much more in-depth, concrete measurement and that's something only a leading ATS can bring. Whether you're concerned with reducing your time-to-hire or increasing your referrals program, an ATS can and should keep track of all these items for you. If it doesn't, then it's likely not worth your time or money. Plus, what good are metrics if you can't figure out how to present them to your higher-ups? An ATS that keeps track of your data should also generate reports and visuals to illustrate progress and make it easy to demonstrate your success.
Scouting an ATS can feel like wading into choppy waters—before you've even had a chance to scout your options, you're in over your head. But do your research, make sure your ATS has all of the above and you'll be on your way to recruiting nirvana in no time.
Need More Help?
For more tips on choosing the right ATS for your business, download our eBook, "How to Choose an ATS."