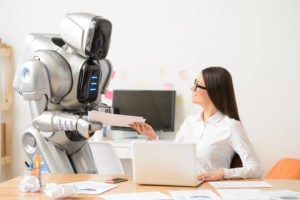 When it comes to recruiting, technology can often feel like a double-edged sword. On one hand, the rise in automation software, artificial intelligence and distance communication technologies have made it easier for hiring managers to discover and tap into top talent. On the other hand, it can make the recruiting process feel impersonal, especially for candidates.
More than 77 percent of people who have searched for a job in the past five years, or who plan to do so soon, say they prefer human interaction throughout the job hunt. In fact, one of the biggest complaints job seekers have is falling into the "black hole"—that precarious position where an applicant is uncertain of their hiring status, or who never once receive a response back from a recruiter after applying for a job.
This sore lack of communication not only leaves job seekers hanging by a thread, it also results in a poor candidate experience, and damages the perception of your company.
While it may be tempting to inject more human touches throughout the hiring process, doing so might offer more of a headache than a help. Considering that hiring managers spend an average of 23 hours sorting through resumes, per hire and that up to 88 percent of applicants are unqualified for the job, it might be downright impractical.
So what's a busy recruiter to do?
The key is to use automation only in areas that create value for your company, without adversely affecting the candidate experience.
According to Recruiter, automation is best used for:

Resume screening

First-round interviews

Acknowledging and rejecting applicants

Interview scheduling

Reference checking
Yes, automation saves time—and money. But if you are simply pouring your budget into managing a poor candidate later on down the road, it really isn't working. When you apply automation to the right balance of hiring tasks, you're able to use your recruiting powers to focus on the strongest of candidates.
Our HR experts share how they use automation to streamline their hiring practices, and when it's time to move beyond technology to get to know candidates vis a vis. Learn when recruiting automation makes the most sense.
Automation as a "Top of the Funnel" Communication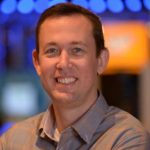 Eyal Katz, a marketing manager at Connecteam, says the future of HR lies in hiring managers' ability to view the application process in the same way that sales teams view their sales funnels.
"Modern sales funnels automate all of their top of the funnel communications, meaning the very initial stages of interaction are fully automated. Once a prospect completes an action they are moved further down until the sale. It's not until the prospect has been deemed "hot" or "ready to buy" that an actual sales person makes contact and attempts to close the deal."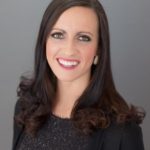 After all, recruiters receive far too many resumes through job postings to be able to respond to them personally, says Becca Garvin, executive search at FGP International.
"Automated responses are helpful because they still let the candidate know their resume has been received and isn't in a black hole somewhere. It is also great for setting up interviews, figuring out schedules, even rescheduling. Nobody wants to be called five times to change a meeting time."
A Positive Candidate Experience Starts Early
It's important for talent acquisition teams to touch base with candidates soon after taking the time to apply for a job or complete a first interview—even when they've been rejected from the position.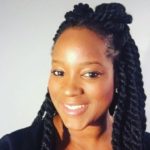 Career development coach and HR expert, Dorianne St. Fleur, says most candidates appreciate it when they receive an email informing them of their status, rather than a recruiter going radio silent.
"An automated email to candidates who have applied for a role, but didn't make it past initial screening is perfectly fine. For example, a quick note that says: "The team enjoyed getting to know more about and your background and want to thank you for taking the time to interview with us. Ultimately, we've decided to go with another candidate, etc.," can work well to close the loop with the candidate, as well as maintain your company's reputation."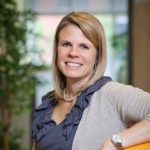 Jackie Dube, vice president of people operations at the Predictive Index, says recruiters should facilitate these communications as early on in the hiring process as possible. Besides avoiding inquiries as to the status of an application or next steps, it keeps high potential candidates engaged.
"When candidate demand is high, employers need to continue to enforce why their company and role will be great. If an employer is competing for key talent, the more personal the interaction with a candidate should be, which will leave the candidate more invested and engaged."
When to Take Hiring Offline
Most hiring managers agree that once unqualified applicants are eliminated, personalization begins. This might start with an email from a recruiter inviting the candidate to an interview, or an invitation to take a screening exam.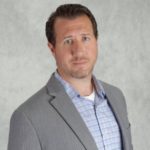 For Travis Grundke, an operations manager at Ashton Technology Solutions, an employee assessment is sent immediately following an automated response to an application to help narrow the candidate pool.
"In order to maximize our effectiveness, we send a "thank you," followed by instructions on taking our pre-employment screening tests. This step narrows the field substantially and leaves us with those candidates who are truly serious. Only about 5-10 percent of initial candidates ever complete the assessment. At that point, we then make personal contact via telephone or email to follow up with a candidate."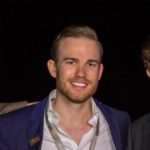 Meeting a specific benchmark during the automated portion of the hiring process is when David Head, CEO of DesignLive, usually sparks a personal conversation.
"Whether we engage candidates on a personal level begins with our having strong, narrow criteria for what we're looking for. We are deliberate with our job descriptions. This ensures that anyone with whom we're speaking with would be more likely to be successful on our team. Using this philosophy, we respond personally."
Technology can only take recruiters so far when it comes to assessing soft skills such as communication, attitude or personality. Even with the advent of automation, nothing beats an in-person interview, say our experts. When you take the human element out of hiring entirely, you're likely hire people who aren't the right fit for the job—and end up right back where you began.