Every once in awhile a great hire comes along and changes your business for the better. This person works hard, delivers stellar results and inspires their fellow colleagues to do the same. Ever wish you could clone that employee and create an entire team out of their carbon copies? If only recruiting were so easy.
Hiring managers already know how critical it is to find good employees. A bad hire is not only costly to the company, it also hinders productivity and lowers employee morale. Worse, hiring a candidate that doesn't work out puts you right back at square one.  
While it might be easy to criticize a new employee who isn't right for the job, HR professionals are often part of the blame. Why? Because too many hiring managers zero in on skill sets and levels of experience to quickly fill job vacancies, rather than assess a candidate's other qualities—or flaws. And this approach can just as quickly spell disaster. Luckily, there's a better way to weed out candidates who might not be a good fit.

To avoid the pitfalls of hiring a bad employee, HR experts say it's important to identify just what makes a great employee at your company. Is it an eager learner? A positive attitude? Passion and loyalty? Answering these questions before the recruiting process can help lead you to a greater pool of qualified candidates, as well as eliminate the risk of ending up with another bad hire on your hands.
We talked to company leaders to see what they look for in a great employee, and how these traits have helped to shape the success at their companies. Here's what they had to say.
It's All About Attitude, Dude
When it comes to a potential new hire, our experts say attitude rules over everything else.
Anne Lewis, a Director of Sales and Recruitment at Betts Recruiting, adds that finding employees who are dedicated to learning their role and industry should be a top priority at companies.
"A new hire that uses resources to proactively problem solve and is assertive with their duties can dramatically influence a team's success. When looking to hire, look for job seekers who have the right mindset to match their career experience."
A great attitude is just as important, if not more so, than the ability to perform the works skills needed for a job, says Harvey Deutschendorf, an emotional intelligence expert, speaker and internationally published author of "The Other Kind of Smart."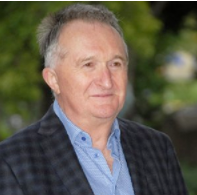 "While the actual skills needed to perform a job can usually be taught, the soft skills, attitude and emotional intelligence are more nebulous and difficult to change. As [hiring managers] become more aware of the importance of these crucial people skills, employers today are increasingly on the lookout for candidates that have the right attitude first, and are trainable for other skills, second."
Someone with a bad attitude won't be willing to listen to new ideas, embrace change or possess the tenacity to improve their work—all of which are important traits of a successful organization, Deutschendorf adds.
They Treat the Janitor the Same as the CEO
It's no surprise that a great attitude also conveys respect. Bryan Clayton, CEO of GreenPal, an online marketplace connecting homeowners to lawn care services, specifically looks for people who've held "scrappy" positions in the past, such as waitressing, cleaning or cutting grass. Why? He says the common denominator of his successful hires over the years had less to do with job skills, and a lot more to do with plain ol' humility.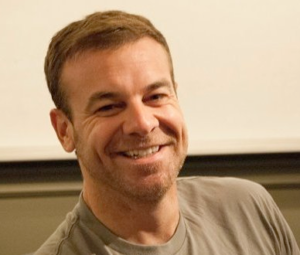 "The tacit experience of working lower level jobs keeps a person humble. Humility is one quality that means the difference between a wise individual and a foolish one. If someone is humble and open to feedback, and willing to learn and improve, there's nothing we cannot accomplish together, so long as we are committed."
Deutschendorf agrees:
"Great employees are confident in their abilities, but having an ego in check they don't feel the need to let others know how good they are. They are patient with others, and make others feel comfortable. Strong people skills keep employees from being rude or insensitive to colleagues, or disrupting them when working on an important and timely task."
While confidence is appreciated, someone who borders on egotistical is simply bad for business—and for company culture. On the other hand, great employees can evolve into brand ambassadors, and attract other like-minded candidates to the organization.  
They Think Outside the Box
Someone who is nice and respectful is … well, nice. But at the end of the day, successful hiring managers are there to discover talent. Daniel Nyiri, owner and founder of full body electric muscle stimulation company, 4U-Fitness, uses a series of creative questions throughout the interview process to narrow down their most qualified candidates.
Once a candidate has been selected, Nyiri requests the candidate to give a presentation. While there aren't any specific requirements for the presentation, it is there that the top candidates separate themselves from the pack, he says.
"Top candidates will go above and beyond to show you their creative abilities. We are not looking for the right answers, but rather how they think and where their focus lies. At this point, a candidate should demonstrate their passion and what they believe in."
When it comes to the perfect hire, there are a few characteristics hiring managers and recruiters look for: hustle, coach-ability, commitment, and confidence, Nyiri says. But the qualities that are most important will vary with each business.
Before your company begins recruitment for an open position, sit down with your team and review the traits that will matter most. You might just land on a candidate that takes your company to new and exciting heights.