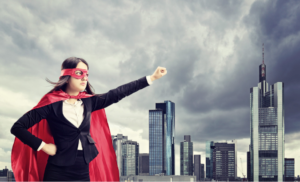 "It's not what you know, but who you know." This well-known adage rings particularly true in the ever changing and challenging world of recruiting. As it turns out, your current employees are the best source for great new employees. As you plan your talent strategy for the coming year, a robust employee referral program will make sure you turn your employees into your best recruiters to help find top talent in our hyper-competitive job market. Hands down, referrals deliver the best candidates and best hires. Jobvite's 2015 Recruiter Nation Survey found that 78% of recruiters find their best quality candidates through referrals, up from 60% in 2014. In the next year, 41% of recruiters plan to invest even more in referrals. Don't be one of those who don't view referrals as a worthy investment. A strong employee referral program is the cornerstone of a successful recruitment strategy. But you already know this. You may have even tried boosting your referral program's bonus payouts and perhaps briefly generated some attention and fanfare. But is that really all it takes to have a strong employee referral program? Seriously now, consider this: think beyond the bonus. Here are seven practical steps, based on first hand experience with previous employers and consulting clients, as well as prior research from respected industry experts, to truly amp up your referral program.
Activate your Employees – Make sure they know the benefits of referring their friends and colleagues. Announce key openings at company all hands meetings. Sponsor a company wide referral hiring goal. Identify your "super connector" employees and invite them to small group meetings to solicit referrals. Give special incentives for repeat referral hires from the same employee in the same year.
Make Referring Easy – Make it easy for employees to refer candidates with a centralized online submission process. Provide suggested social media posts your employees can share with their networks to advertise job openings. Include details about your referral program in all new hire orientations.
Resource your Referral Program – Finding great candidates is incredibly important to the health of your business. So, appoint a dedicated program lead responsible for developing, expediting, and continually improving the referral program. Ensure that your recruiters give preferential treatment to referred candidates.
Be Responsive – Review all referred candidate resumes within two days of submission and respond quickly. Notify employees of the status of their referral candidate as they move through the process. If the candidate isn't a fit, then provide honest and open feedback to both the candidate and the employee that referred them. Be great at promptly rejecting candidates – the employees will respect that and actually refer more people.
Celebrate New Hires – Recognize recent referral hires during all hands meetings or via company wide email. When a referred candidate is hired, show your gratitude to the referring employee. Host referring employees at a celebration event like a group dinner or ice cream social. Recognize and reward the employees and teams with the most referrals in a given quarter.
Reward Promptly – Make all employees eligible for referral bonuses (except recruiting staff and hiring decision makers), including directors and VPs (don't let anyone say it's already their job to refer people). Set a baseline bonus of $500-$2,500 for all referrals and a premium bonus for "hard to fill" positions of $3,000-$5,000. Pay out referral bonuses quickly – in the first pay period or within 30 days of the new hire's start date.
Review and Refine – A successful referral program is based on so much more than just a generous bonus payout. Be careful not to focus program communications on the money. Set metrics for your referral program and track success on a quarterly basis. Survey employees for feedback on incentives and how to make the program even better. Schedule ahead to revise and refine program processes and rewards annually.
How are you planning to make the most of employee referrals as you hunt for talent this year? Share your comments and best practices below! About the Author Mason Wong is the founding principal of ZWD Recruitment Management Consulting (Twitter @zwd), providing systems consulting and data reports development for Jobvite customers, and is a prior repeat customer of and adviser to Jobvite.