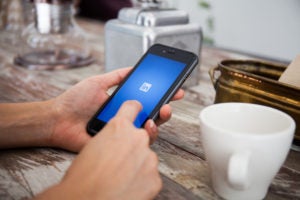 The cost of replacing an employee is roughly 20% of his/her annual salary. Whether you work in human resources full-time or just need to replace or add employees on occasion, chances are you could use a little help when it comes to recruiting new talent—and cutting down that 20% expense.
Today, there are more tools than ever to help people connect online, including employers and potential employees. Here are six different online resources to help you recruit quicker and better.
Social Media
Word-of-mouth was once a viable way to get the news out that you're hiring, and referrals still produce results today—the mechanics have just changed to involve Facebook, Twitter, or LinkedIn accounts. Ask your employees to get the word out via social media channels—and post openings on your company's own Facebook or LinkedIn page—and you may find the ideal candidate in no time.
If organic sharing is not enough, Facebook advertising allows you to set very specific parameters for who will see your ads. An ad limited to certain locations, interests, or even certain school alumni is a cost-effective targeted recruitment tool.
Some of the best social media recruiting, however, happens on LinkedIn, so let's start there:
1. LinkedIn
LinkedIn has become the dominant social media site for professional networking. If you are not using it yet, check out this HR Resource webinar on 5 Amazing Ways HR Professionals Can Utilize LinkedIn.
2. LinkedIn Recruiter
Frustrated when you spot a good candidate that you have no connections to? This add-on recruitment tool allows you to view full profile details and contact anyone on LinkedIn with 150 InMail messages per month.
Blogs
A blog will do a lot of things for your brand, but one underrated feature is its power to advertise your corporate culture. The occasional behind-the-scenes post will demonstrate to any candidates lurking in the shadows what a great work environment you can offer, and a guest post on an industry blog can get new eyes on your brand.
Not to mention, there are a lot of great HR blogs that are constantly offering up the latest advice and strategies for recruitment, onboarding, and managing teams. Here are a few of our favorites:
3. Inc.
Inc.'s selection of Human Resources articles covers a variety of HR topics with contributions from subject matter experts.
4. BLR
HR.blr.com offers a carefully curated selection of current HR news, surveys, and updates to relevant industry laws.
5. TalentHQ Blog
The TalentHQ blog covers important topics like handling boomerang employees, getting the best ouf of remote workers, and statistics on employment trends.
6. LinkUp Blog
Want to know which trends and tools are important, and which you can ignore? The LinkUp blog critiques a wide range of hiring sites, apps, and ideas.
7. The HR Capitalist
The HR Capitalist offers real-life stories and examples to examine the complex world of professional relationships and recruiting.
8. The Recruiters' Lounge
Want data-driven recruiting and job search hacks? The Recruiters' Lounge focuses on the numbers you must watch to get the results you need.
Job Boards
Job boards bring in plenty of new applicants, but you may also spend a substantial amount of time eliminating applicants who are unqualified or otherwise unsuitable for the position. Combine that task with the time it takes to login, post, and manage responses on numerous unique boards, and you're looking at a big time commitment.
To save time, hire a company or invest in a software platform that can streamline the process for you. These platforms ensure consistent posting and easy posting management across multiple sites (and by multiple users). If you really want to use job boards manually, here are a few stand-outs:
9. CareerBuilder
CareerBuilder is just the largest job board on the web. Since it's where most candidates go, your brand should have a presence there too. It does conveniently allow searching by category, city, and company.
10. The Ladders
The Ladders is geared toward professionals and higher salaries. A small fee for the premium membership and a unique algorithm helps improve the signal-to-noise ratio for both employers and executive-level job seekers.
11. Flazingo
A complete hiring system based on the methods of a staffing company with 50 years of experience, Flazingo looks at your job listing, and scores potential candidates from all over the web, allowing you to easily filter out the best matches.
12. TalentBin
TalentBin searches social media for candidates with the attributes or expertise you are looking for, and even cross-references them with your current staff to reveal any connections.
Industry Associations
You may already be involved in formal associations for which you pay yearly dues as a member, as well as other industry connections or groups.
Once you shake hands in person, take the relationship online. Some business associations post career opportunities for members on their websites. Others have active social media profiles that are seen by people outside of the association as well. Even connecting with association members on LinkedIn can open up a whole new pool of qualified, potential candidates.
Again, there are also HR Associations that are always offering support and ideas for hiring managers and recruiters. Here are a couple great ones to start with:
13. The Society for Human Resources Management
As a HR professional, The Society for Human Resources Management, or SHRM, is the first group you should join. It is the world's largest HR membership organization, and the amount of opportunities and content they provide is initially overwhelming (in a good way).
14. National Human Resources Association
Another worthwhile group to check out is the National Human Resources Association. The NHRA offers a host of tools and opportunities for development as an HR professional.
Reputation Management
Potential employees can easily find reviews, benefit information, and salary ranges online. Any press you've received—either good or bad—can be dug up with a simple Google search. This is another form of contemporary word-of-mouth. If your online reputation isn't strong, engage in cleaning it up.
High-quality applicants will find and consider articles and reviews when deciding whether to move forward with you. See what is being said about your company on external sites like:
15. Glassdoor
Don't ignore the employer review site glassdoor. Monitor your company's reviews, and respond if needed.
16. Hootsuite
Use Hootsuite to monitor social channels for mentions of your brand name. Then, take action by responding, correcting misinformation, and/or adding your own content.
HR Industry Resources
The H in HR stands for human. HR is an arena dominated by human behavior. Each employee, situation, and interaction are unique, and sometimes you need information from a trusted source in order to guide your decisions. Here are our tops:
17. HR.com
Getting ready to certify for the first time, or renew? HR.com offers certification prep and review materials, courses for credit, and communities for the discussion of HR issues in specific industries.
18. Ask A Manager
Ask A Manager offers real-world examples with straightforward and often humorous advice—for both employees and employers.
19. Fistful of Talent
Are you looking for honest, direct (and sometimes snarky) advice from a variety of contributors? Fistful of Talent offers loads of valuable content on contemporary HR topics like digital interviewing.
20. HR-Guide
HR-Guide.com offers a huge amount of useful data and tools, from salary and benefit surveys, to performance evaluation tools.
21. Workforce
Workforce has valuable special reports on topics like e-recruiting, when to outsource training, and group life and disability insurance benefit issues.
22. Onrec
Are you are up-to-date on the best practices and tools for online recruiting? Onrec, aka Online Recruitment magazine, has articles, events, and a directory for your reference.
Online HR Tools
We all have our favorite behavioral interview questions, and reliable sources for high-quality candidates, but learning new tricks is never a bad idea. Particularly in a field like HR, where laws and trends frequently change, having a set of high-quality resources to reference is essential.
23. Free Interview Guide
Do you struggle with relating the competencies you are looking for to the interview questions that you ask? Flazingo's Free Interview Guide helps you structure an interview that will get you the new talent you need.
24. Rapportive
Want to make your investigation of potential candidates quicker and easier? Rapportive is a free Gmail addon that displays users' LinkedIn profile information right in your Gmail inbox.
25. Flacon Chrome Plugin
The Falcon plugin aggregates all of a candidate's social media feeds in one place, including Gmail, Hackernews, Twitter, Tweetdeck, Github, Dribbble, Behance, Foursquare, Quora, Meetup, Soundcloud, AngelList, Slideshare, and Google+.
Make The Right Connections For Quick And High-Quality Hiring
It's easy for your company to connect with more qualified candidates today than ever before, but are you leveraging that potential? Finding the right employee is still not effortless, but online recruitment and assessment options help you develop as a recruiter and create some shortcuts in the process.
Do you have a favorite online recruiting tool that we missed? Share it in the comments!