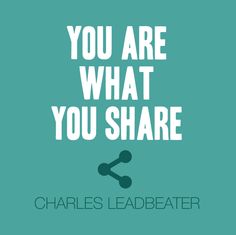 Job seekers sometimes make questionable choices when it comes to using social networks. Posting party photos, questionable language, or simply sharing inappropriate behavior may seem harmless at the time, but they also say a lot about a potential hire's character. What a person does online, even if it seems innocent enough, can come back to harm him or her when it's time to look for a job. Businesses can and do check online reputations.
We asked several reputable hiring managers if they research a potential hire's social media activity, and if there are implications on hiring decisions based on what they see. Do potential employers really search out job candidates, and check their social media profiles?
You bet they do, and they're not just looking for resumes.
A Good Fit – Today and Tomorrow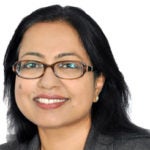 For Radhika Vivek, Executive Director at Sheffield Haworth/Mumbai, it's about the candidate's ability to fit in with the firm now and in the future. "Companies often hire not just for the current position, but they also look at a person's potential to grow within the firm."
Vivek knows that social media behavior can predict workplace behavior. "A person who, for instance, makes racist remarks online is likely to hold those views. Would I want to hire such a person in a multi cultural / multi ethnic work set up? A person who makes sexist remarks is likely to behave similarly with co -workers. Tweeting or putting up posts about colleagues/bosses, again, indicates a need to air grievances without the gumption to take these up and resolve them IN the workplace."
Who or What Influences the Candidate?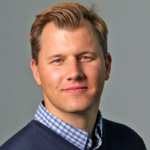 For Eric Quanstrom, CMO of Pipeliner CRM, checking social networking accounts is about learning as much about the character and makeup of the candidate as possible. In fact, who a candidate responds to and agrees with online, can be just as revealing as personal updates and comments.
Quanstrom says, "I look closely at what type of network composition they have. Who influences them, who/what do they connect/friend/follow as well as Like/RT/+1 or otherwise interact with? I look at how well they understand what being a digital native means. Because so much of every social net is public, what does your online reputation look like? And then, how do you translate that into describing who you are, what skills you have, what you are good at and even what you like to do– all of which are cues (and clues) to determining what type of employee you might become."
Who is Handling Your Online Presence?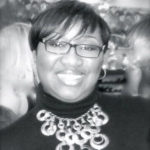 Brands who hire professionals to manage their online presence have to be especially cautious about choosing the right candidate to publicly represent them. Shemiah Williams, President and Lead Strategist of Modern Graffiti Marketing Group explains that candidates should be allowed to express themselves, but to know how to do so in an appropriate and authentic manner.
"Being in the social media and online marketing industry, online reputations play a huge role in the hiring decision. This isn't because candidates aren't allowed to express themselves and share their personal experiences. However, both current and potential clients need to feel confident placing their brands in our hands."
Williams knows that bad behavior on social media can have a cost, but so can hiding all of your online activity. "If it appears that my staff or I are irresponsible, over-sharing or exercising poor judgment, they could decide that they don't want to do business with us. In some cases, there is cross play (for a business reason) between client information and our own, so online content must always be viewed as favorable. Keeping accounts private can sometimes feel like a red flag as clients want to know that we know how to navigate the social landscape and that we understand what interesting, effective content looks like."
More Important than a Resume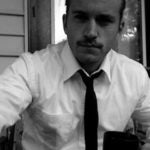 People aren't always forthcoming on LinkedIn profiles or resumes, and only share information which presents them in the best light. An online search can reveal more than a carefully crafted list of accolades and achievements.
Erik Bowitz, a Senior Resume Expert at Resume Genius takes to the search engines before considering the details provided by the candidate.
"Before we even fully scrutinize an entire resume, we are usually already Googling the applicants name, because what we find online will tell us much more about them in terms of their writing style and skills than what is presented on their resume. The resume will list experiences whereas an internet search will exhibit experiences."
Online Red Flags
Hiring agents don't always search for a candidate's influences and experiences. They are also going through profiles in search of red flags that can be deal breakers for anyone looking for work. Matt Boaman, an SEO engineer and programmer at EZSolution, looks for the negative as well as the positive.
"We review Facebook, Twitter and LinkedIn profiles (if they have one), and review their online footprint by searching Google for their name and possibly location. This is a great tool when looking for writers, as we usually can locate any past articles, blogs or pieces of content that they might have written, which may improve our opinion of the candidate."
Boaman shares his list of warning signs. "Some negative things found that could sign a flag might include posting lewd pictures on Facebook, poorly written content on various articles that have the candidates name attached to it, or evidence of a general negativity when it comes to personality. Having a team member that has a positive attitude is as important as having someone that has the skillset you are looking for."
What A Candidate's Writing Can Reveal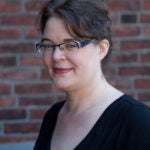 It's not enough to look for racy photos, inappropriate comments, and missing or doctored employment experiences. Sometimes a candidate seems as if he might be a good fit, but red flags are raised upon further scrutiny. For example, if a candidate doesn't take the time to proofread, or he or she fires off a blog post in anger, it can be a sign of poor judgement and execution, so says Lydia Frank, Director of Editorial and Marketing at Payscale.
"If you can't bother to edit your blog post or your LinkedIn profile, how do I know you'll be careful about the work you do for me? Don't do things like write a long blog post about how much you hated your last boss. That just screams 'poor judgment'. I am not looking to be the subject of your next blog post."
Lydia also recommends checking a candidate's resume against his or her LinkedIn profile. "If they're vastly different, it makes me question how honest they're being about their credentials."
Social Media Answers the Personal Questions
There are certain questions hiring agents aren't allowed to ask during interviews, especially if they're of a personal nature. A social media search offers a peek into a candidate's life. So even if the interviewer can't ask questions about personal activities and beliefs, he or she can search the candidate's digital footprint to make sure personal beliefs won't clash with the company's message or harm their reputation.
According to Rob Zidar, an online reputation and Internet safety expert, nearly all employers use social media to screen applicants, and "that data is giving them a unique look at information that is typically excluded from the application and interview process. Employers, by mining public social media posts and profiles, can learn lots of details about candidates that can lead them to not hire or even grant an interview."
Personality Matters
Interviews never tell the whole story. With job interviews, a candidate will tell the interviewer what he or she wants to hear, but it might necessarily be the way they feel. Also, an online presence might be a good indication of work ethic.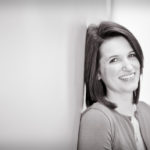 Sabrina Baker, a HR consultant with Acacia HR Solutions puts it this way, "The advantage of an online world is that individuals can share a bit of their personality with people that they would have otherwise never had the opportunity to do so. The resume and interviews are my indicator of whether an individual has the skill set to do the job, but online profiles can help me determine if their personality is going to fit in with the culture and environment of the job at hand. Indicators of how they are motivated, what is important to them and how they like to work all give me an idea of their personality and how it might fit in with the company."
"If information they are sharing or stating is in direct conflict with how the company operates then that is an area that I would probe further into in the interview. Where this presents itself a bit is in the area of flex work. I have had candidates share flexible work environment articles on LinkedIn and say that is the type of environment they prefer. If I know the company does not offer that then it is something I would probe further into with the candidate to make sure they were comfortable."
Handle With Care
Social media is a convenient way to interact and keep in touch with others, and can be a terrific tool in the job search process. However, do be conscious of the items you're posting or agreeing with online. Social media is a virtual version of you – make sure that it is an accurate, appropriate representation.
For more information on what recruiters consider red flags on social media profiles, check out our 2014 Social Recruiting Survey.