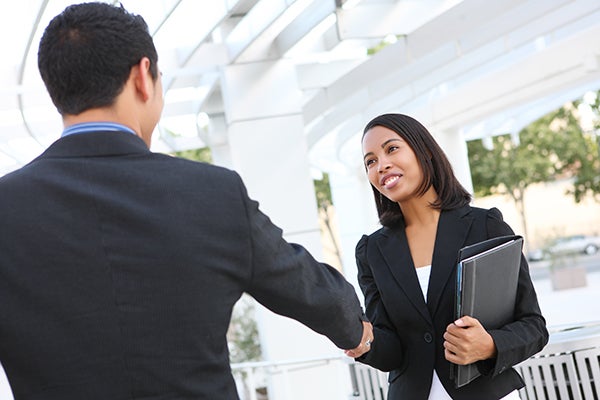 Some of the most rewarding work a recruiter can do involves finding the right candidate for a position that is hard to hire for. It can be difficult to locate, target, and maintain contact with people who want to work seasonally, for example, or who are qualified to work as federal contractors. Some positions require high levels of certification, and the number of available candidates is at a minimum. For recruiters who are trying to fill these positions, there are strategies that can be used to maximize efforts and bring in big returns.
Filling Seasonal Work Positions
Challenges: Less desirable positions, limited potential employee pool
Solutions: Narrow, specific targeting, planned communication, and technological support
The nature of seasonal work can make it difficult to find people to work during the busiest times of the year for retail, shipping, and other major industries. The work is temporary, which can be less appealing to potential hires. It can also call for long hours, and most of the employee pool would rather be spending time with family.
Recruitment systems have advanced, though, to the point that seasonal work candidates can be specifically targeted based on their qualifications and the likelihood that they're interested in a particular position. Applicant tracking technologies can be used to plan and execute full-fledged campaigns, and they can also help you maintain contact with candidates during cool periods so that they remember you when the next high season begins.
Hiring Federal Contractors
Challenges: Small employee pool, high levels of clearance required
Solutions: Automated vetting, focus, and targeted marketing
The federal government is always looking for people to do various jobs, and this sort of candidate can be lucrative for recruiters because of the longevity and reliability of employment. The problem is that so few people meet government requirements; only 1.2% of people nationwide have any level of security clearance. Positions that require specialized clearance have an even smaller pool of potential hires.
Your company can do a better, more efficient job of recruiting for these positions by sourcing correctly and spending time on the right candidates. By using the best talent acquisition software and focusing your efforts narrowly, you can create a high-quality candidate experience, resulting in higher conversion rates and better retention.
Other Hard-to-Fill Positions
Challenges: Large number of certifications, busy candidates
Solutions: Text messaging, using AI to communicate automatically
Positions that have strict schedules and require special certifications can be hard to find candidates for. The high-demand health care industry is always hiring for this sort of position. Pharmacy technicians, nurses, and physicians can be lucrative hires but only if they meet the job requirements.
The best tools for targeting candidates for these positions are artificial intelligence and text messaging. These professionals nearly always have access to their phones, even if they rarely use laptops or other computers. AI recruiting tools can be set up to send targeted communication during the best times of day to earn a response. They can also be used to move candidates through the process automatically, removing work from your desk while keeping candidates engaged.
With the best ATS systems and recruitment solutions on the market, you can focus your efforts where they're needed most. AI recruitment software can be used to improve your first-level screening and overall efficiency, ultimately increasing your bottom line.