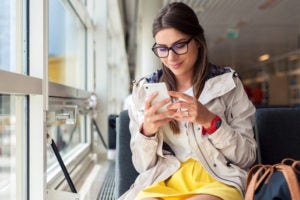 It's every hiring manager's nightmare. After taking weeks, possibly even months to market job openings, sort through resumes, and interview applicants, a new hire fizzles out within the first year.

While there is a list of reasons why a new employee might not work out, it often comes down to lackluster performance and personality. In fact, one-third of new employees quit within the first six months following onboarding!
Yet, with all the tools to be harnessed during the recruiting process, employers often ignore one of the industry's most powerful: employee referral programs. Studies show ERPs are the No. 1 source of good, quality hires. But, just 6.9% of companies source their candidates through an employee referral program, despite generating 39.9% of successful hires.
Employee referral programs lead to faster time-to-fill rates, higher retention rates, and increased productivity. It's also an affordable recruiting avenue; while traditional recruiting methods may run a company an average of $4,285 to $18,000 in hiring costs, employee referrals cost an average of just $1,000.
When a company relies on its own talented employees to spread the word about job vacancies, those employees are more likely to "pre-screen" candidates for things like skillset and cultural fit before making a recommendation.
This not only eases the burden on hiring managers who spend too much time interviewing weak candidates, but also lends credibility to the company on the hunt for high-impact candidates. If an employee is excited to share the news about a job opening, then the applicant is more likely to believe it is a great company to work for.
And it doesn't hurt when a company offers an enticing ERP incentive to its employees — say, a referral cash bonus or extra time off — following a successful hire.
Want to learn how to optimize your employee referral program? We talked to HR experts to see how they've developed their ERPs to find top-rate talent.
Communicate Job Openings to Top Employees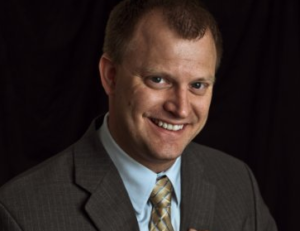 A successful employee referral program starts with open communication. Kyle Bruss, who leads recruiting at Talent Plus, Inc., says companies often assume that their employees know about open positions, but that's rarely the case.
"You'd be surprised how many companies don't talk about open roles regularly. Communicating with employees about open roles and telling them the characteristics you are looking for will help them understand who they should refer."
It's nearly impossible to have a good ERP in place, if employees aren't informed, says Mike Muzi, vice president and managing director-recruitment process outsourcing, at Taylor Strategy Partners.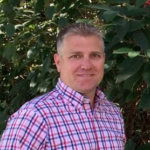 Muzi suggests using an internal job board, or intranet to post job vacancies, to encourage employees to make recommendations.
"The biggest success factor in managing a referral program is communication. Many times we see organizations where referral hiring is low, and a big contributor to that is the lack of communication of the needs within the business."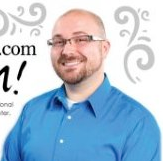 There's good reason to get employees on board, says Brad Stultz, a human resources coordinator at Totally Promotional, where its ERP program has led to 100 new hires in just the past two years.
" [There is no] better way to reach potential candidates than by asking employees who actively enjoy their job and can speak from experience to spread the word."
Reward Employees For Candidate Referrals
Many companies offer their employees cash bonuses, or vacation days, in exchange for candidate recommendations. This not only encourages employee participation in an ERP, but also boosts morale.
Shimrit Markette, director of talent acquisition at EverQuote Inc., has created a very attractive incentive program to help keep employees committed.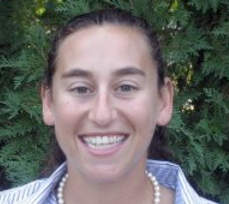 "In addition to $3,000 bonus for all referrals hired, we pay a $100 cash referral bonus for any candidate who comes onsite. We make a big show of it, and even have a big check to hand out, or [with] occasional competitions, the winning team earns a dinner out at a restaurant they choose."
It's important to be clear about employee incentives following a referral. For many companies, the incentive is not given until a new hire has retained their position for 90 days or more. Keeping the communication lines open about the incentive system within an ERP should be a top priority, says Muzi. A disappointed or misled employee can tarnish the program.
"We have switched to rolling out incentives/kickers where people can get an extra amount if they refer [candidates] in X amount of days. We utilize our internal marketing team to come up with a fun campaign and engage our employees. We don't leave it to chance that there is a need for referrals."
Incentives don't have to run thousands of dollars, Bruss adds. Sometimes a small gift and gratitude go a long way.
"Rewards can be big or small, but when you reward behavior it gets repeated. Say thank you, as well as give updates about [employee's] candidates when they hit milestones in the selection process. When you do this publicly, others take notice."
Educate Team Members on Hiring Objectives
To avoid a bad hire, it's important to be crystal clear about your company's business objectives. When employees know what qualities to look for, they are more likely to  make high-quality selections.
That being said, Alexander Grosu, a project manager at TestUP, says employees shouldn't feel penalized if a candidate doesn't meet the standards for the job.
"Make sure both your employees and the candidates they bring along understand well the terms of the program. The employees recommend people they think would be suitable for a particular job opening. Therefore, they shouldn't be responsible for the potential failure of a candidate, in case they fail to move through the application process."
While using an ERP gets people in the door, experts add it is the hiring manager's job to thoroughly test the candidate's capabilities, weigh their personality and any other essential qualities needed for the position.
Start with a Fantastic Work Culture
None of this is possible without having a great work culture in place to begin with. Amanda Piccari, director of human resources at Hartville Pet Insurance credits the success of her company's ERP to creating a workplace that people want to come to each day.

"Our employees are an excellent recruiting source. The majority of all hires are referred by current employees, which says a lot about our company and the satisfaction of our team. We really focus on keeping our staff happy with benefits and other perks."
It's also a great way to build a business. AJ Saleem, an academic director at Suprex Learning, a startup firm, called his employee referral program "a blessing."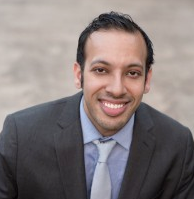 "The advantage of a referral program is that I can avoid spending as much money as I would advertising. The referral program helps me save money and, in the end, I am able to find talent as
good as my current employees."
Get Started Today!
To learn how Jobvite can help you with your employee referral program, check out Jobvite's Refer product tour.