Selecting the best candidate for a position means turning down dozens of other applicants that you interviewed or spoke to about the job. What, if anything, do you owe the ones you don't select? Should you offer an explanation? What if they ask? How much feedback should you give?
Declining an applicant can have implications for your brand image and your business. Learning how to turn down applicants tactfully can maintain your brand image, keep valuable doors open, and avoid costly litigation.
Decline the Rejected Candidate(s) Quickly
One of the worst things for an interviewee is not hearing back after an interview. Not only is it unprofessional to leave someone waiting and wondering, but it makes your company look bad.
For the past decade, Angela Copeland, author of Breaking The Rules & Getting The Job, has provided job coaching for many professionals. As a former hiring manager, Copeland agrees that it's important to at least tell your candidate that he/she didn't get the job.
"I talk to people everyday who hear nothing back from hiring managers after they have put in hours of work interviewing for a position. The most important thing is that the company let the candidate know they were not selected. So many candidates never hear anything back and wonder for weeks what happened."
At bare minimum, send them an email thanking them for interviewing and telling them that the position has already been filled.
How and When To Tell Candidates They Were Not Selected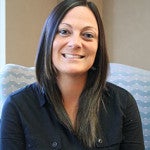 You don't want to keep anyone in suspense, but you also don't want to fumble your options should the chosen candidate decline your offer. Tracy Vistine is the Director of Recruiting for Messina Group, a consulting and staffing solutions company, with over 10 years of experience in recruiting and staffing.
"After a candidate accepts the role, we wait until they have started before notifying other applicants. For applicants who didn't interview, we simply send an email that the position has been filled."
Email is fine for candidates you never met with, but go the extra mile and pick up the phone for the people who made it to the final rounds of interviews. As President of The Smith Consulting Group, Juli Smith helps businesses find the right executives, and takes her personal experience into her own business.
"I interviewed for a sales position with a Fortune 500 company. I made it through four rounds of interviews, and it was between me and another candidate. I did not get the job, but I clearly remember how grateful I was for the personal call from the VP. He explained the reasons why they selected another candidate, and it allowed me to have closure. This was just prior to taking a job with MRI as a recruiter, so I remember what that felt like. I vowed when I became a recruiter to always tell the candidate something about why they didn't get the job—to give them the dignity to move on. The VP had the courage to personally call me on the phone and not hide behind an email."
As with all communication, the level of your relationship will determine what is appropriate.
Avoiding Litigation
If you are explaining why a candidate didn't make it, there is a possibility that they will take your comments the wrong way and get offended. Be aware of any potential for lawsuits.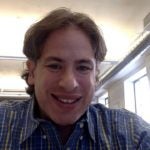 Jeff Newmann says a good tip is to avoid saying anything personally negative. Newmann has been a Full Life Cycle Recruiter for over 17 years, and currently works as the Technical Sourcer for Indeed.com, a job and resume search engine.
"There have been a number of times in my career where I could have given very easily fixable feedback, but held back because of the fear of litigation. If it is something that in no way can be misconstrued, such as suggesting a better font on a resume or a website with jobs in that person's skill set, I will."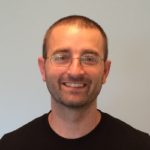 Sometimes the best way to avoid litigation is to not say anything. Steve Gibson is the director of JotForm, an online form builder. Gibson also oversees all the staffing at the company's office in San Francisco. Gibson believes it's best to leave well enough alone and avoid going into detail with the candidates that were rejected.
"I tell all candidates where they stand, but don't usually offer an explanation unless it's very clear. One time I did and the candidate began to argue about how they were actually compatible. As a result of this, and to avoid any legal issues, I now just say that another candidate has been selected and thanks for your interest."
A blanket statement may be the best response for certain candidates. When in doubt of how to avoid litigation, consult a lawyer.
Giving Feedback For Growth
In some situations you will want to give back detailed feedback in order to help the candidate grow professionally. Professional recruiters will want to keep relationships growing with candidates they are working with. HR professionals at a particular business may meet a candidate who is a good fit for the brand, but not the specific position, and want to keep that relationship open as well.
Mike Lymer is the Director of Client Services for IQ Partners, an executive search and recruitment company. Lymer firmly believes in helping potential job candidates, whether or not they are suitable for the position.
"Part of the motivation behind that is that our jobs as recruiters is not only to build a client base whom we can partner with to help build their teams, but also to build a candidate pool that we can help get to the next level in their careers. By interviewing the candidates, we have made a commitment to helping them to get to the next level. This is not a transactional business, but rather one that is built on long-term relationships and trust."
Start by determining if the candidate is one with whom you want to continue working. If so, take the time to offer some constructive feedback.
Make It A Good Experience
Hiring a new employee can be stressful, and sometimes saying no is the hardest part. The best thing you can do is to face it head on, instead of avoiding it. Send a professional email or make a phone call. Be honest but polite. Even if the candidate is not a good fit, if you make sure the he or she has a good experience, your brand will maintain a positive image in the hiring field.