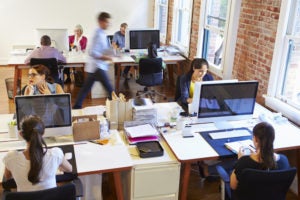 Any company looking for high-tech talent knows that it's harder than ever to attract the highest-quality candidates. Old-school tactics no longer work, so companies need to learn how to fine tune the hiring process to attract and retain the brightest employees.
Know What You're Looking For
Creating a strong job description is the first step. Include keywords that will identify the specific skills you need, but also the soft skills that will help your company succeed. Here's how this two-pronged approach works for Dr. Steven Lindner, executive partner of the Workplace Group, which helps companies with talent acquisition and hiring needs.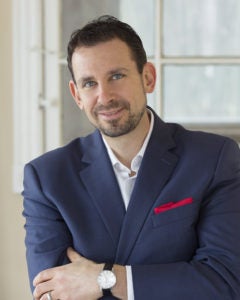 From a candidate assessment perspective, it's all about ensuring you are hiring candidates who have the critical thinking skills—in addition to the coding, language, and STEM knowledge—to build and create efficient applications and products.
After figuring out the hard and soft skills that you need, consider turning to today's hiring technology. There are lots of new tools that allow recruiters to track a wide variety of data points on candidates to ensure you are finding the right match. A tech-first approach can help simplify the search, finds Jana Eggers, CEO of Nara Logics, which uses "synaptic intelligence," in areas such as talent management.
The key in recruiting is the right match, i.e., people to jobs and jobs to people. Better matches take into account more data … and summarize that effectively.
Looking at more data will also help find great candidates who might slip through traditional cracks. Some of the the best talent is too quickly rejected because they don't have the required degrees or the right experience. It's important to remember that you want a candidate for what they can do, not just what they have done. Jon Perkins, owner of IT solutions firm Affordable Teks and Jon Perkins Web Design, agrees:
A lot of times people are passed up due to inexperience or the lack of a degree. But at the same time we are all here to learn. You can never expect to find good talent if you don't give some talent the opportunity to expand their knowledge.
Use Social Recruiting and Referrals
Posting on a job board and waiting for an impressive slate of candidates to come to you is no longer enough when high tech talent is in such demand. While that's one strategy that companies should employ in order to attract an initial pool, firms are finding that creative tactics can augment traditional approaches.
Referrals have played a large role in her firm's success, says Candice Trebus, marketing manager of Akraya Inc., a global provider of IT, engineering, creative, and marketing talent.
Attracting top talent is most powerful through word-of-mouth and referrals. Akraya's profitable referral program helps extend our reach, and we are highly social, active on all relevant platforms: Google+, Facebook, Twitter, LinkedIn, Glassdoor, etc.
Coupling online social forums and in-person venues helps broaden your potential reach, finds Miriam Dushane, managing director, of Linium Recruiting, which offers a full suite of consulting and recruitment services.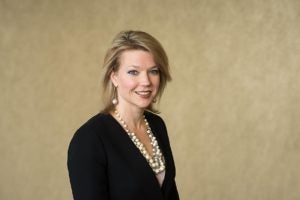 In the tech world, social media sites such as LinkedIn groups can be a great source, but be sure to take advantage of in-person opportunities as well, from attending tech mixers to sponsoring and working with user groups whose technology your company uses, such as Java, .net, or SQL.
Social recruiting and referral programs can and should be very closely linked. Your staff is on social media, creating all kinds of opportunities for your brand's social media presence to overlap with a robust referral system.
Target Passive Candidates
When competition for top candidates is as fierce as it can be for tech talent, recruiting tactics need to expand into long-term, talent acquisition strategies. Even if you don't have an immediate tech position, start building relationships with passive candidates now, so that you can bring the very best onboard when you're ready. Dushane starts sourcing passive candidates with confidential referrals:
Pursuing passive candidates, through confidential referrals and online sources such as LinkedIn, can be very beneficial. Here, it's critical to use the right approach: don't be overly aggressive in asking for a resume in the first correspondence. It may take a few steps to build a rapport, but eventually it could pay big dividends.
And remember that the key to attracting passive candidates is to nurture relationships like your marketing and sales teams nurture sales leads. Dushane continued:
Keep the lines of communication open—particularly with passive candidates. You'll find it much easier to attract them once a good opportunity presents itself if you've stayed in touch and built a trusted relationship.
Emphasize What Matters
Tech culture has literally reinvented the way we look at work and what we expect from our employers. Even though work environments are changing, and more companies are offering "cool" benefits, people still value the basic human elements they always have. Trebusl notes:
We use all of these tactics and more to attract and retain top talent. [But] consultants [also] like knowing the type of work they will do, and what their potential work environment and coworkers look like.
Lindner agrees that coworkers are just as important as their environments.
Techies are attracted to who they will work with. They want to interact with peers who have the same or greater intellectual capacities and interests as they do.
Top talent became that way because they have been constantly seeking challenges to improve themselves. Smart, savvy professionals also seek growth, so be clear on what you offer, advises Perkins.
As a company you need to understand the position you are hiring for and the road map of the company and position. Will it lead to growth? Are there advancement opportunities? Or [is it] just a stepping stone for the candidate [who] will most likely not stay with the company [if it doesn't meet] long-term goals.
Keep Tech Talent Happy
And then, of course, there's the matter of keeping your employees once you have them, since you know that every other firm is trying to poach your best candidates. There are two main keys to keeping high-tech talent once you've found them.
One is to keep them engaged through fulfilling work. You have to know how each person defines that, says Eggers: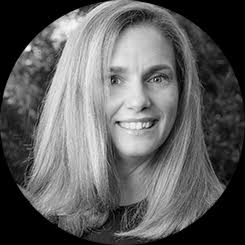 Which projects … someone is assigned to helps with employee satisfaction and can lower turnover. So if we match a project with an employee's aspirations (think taking their mad JavaScript skills to the next level), then he/she is happier and less likely to seek a new challenge elsewhere. You can only do that with a rich understanding of their current skills and what they want to do.
Secondly, these top high-tech candidates want best-in-class tools and resources with which to work. Highlight those opportunities, Lindner says:
True 'techies' want to use and advance their skills on the most cutting-edge, innovative applications and products out there. For those in high-tech, it's all about advancing their expertise and applying their skills to stay on the cusps of [what's] cutting-edge.
Getting the Win in Hiring High-Tech Talent
The bottom line for companies eager to attract and retain the best high-tech talent is to calibrate their hiring practices so that they reach the candidates that will contribute to their success. That means knowing exactly what you're looking for, merging your social recruiting and referral programs, nurturing relationships with passive candidates, and keeping your existing tech talent challenged and fulfilled.
Since many of these top-tier candidates will have their choice of employers, the impetus is on the hiring company to deploy every tool available to find their next team member. That means even if you don't have a position to fill right now, it's already time to start.