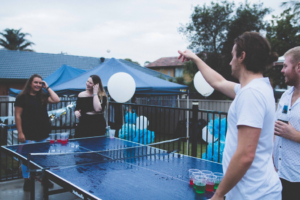 The idea of "company culture" has morphed from buzzword to barometer — often how candidates and companies base their hiring decisions. In fact, 60 percent of recruiters say culture fit is more important than other factors like college prestige and GPA. Job seekers claim that culture is one of their top five criteria when considering offers. Both sides of the hiring equation, it seems, are trying to find some magical connection where employees and employers can seamlessly integrate.
It's not hard to see why. One study has found that happy employees are 12 percent more productive than their unhappy counterparts. Other research shows that employees who are engaged and content at work not only stay longer with a company, but also correlate to an increase in both operating income and earnings growth.
Finding a culture fit seems like a win-win scenario — but we have to be careful about setting unrealistic expectations in the process. The interview process is subject to first-date syndrome: no one's being fully honest because they want to make a good impression. The problem, though, is that companies don't get to see what a candidate will be like when working under the pressure of a deadline, and candidates don't see the grind of daily office politics. These realities only reveal themselves with time and experience — so "best behavior" interactions are rendered less meaningful.
So what can we do to prevent this mismatch from occurring? Is there really such a thing as the "perfect culture fit"? And can we ever expect to find it?
The answer is probably not. There are measures that candidates and companies can take to avoid obvious culture pitfalls, sure. Personality assessments such as the Myers-Briggs test or the Five Factor Model can help identify the types of environments in which people can work best. By employing these tools as part of the hiring process — or by taking them independently as part of a job search — both applicants and employers can better understand where a prospective employee might achieve the greatest level of satisfaction and performance. And of course, there are sites like Glassdoor that enable candidates to research a company's reputation and culture prior to applying.
But what if, despite our best intentions, we get stuck in that gap between expectations and reality?
In today's job-shopping era, the knee-jerk reaction for an employee is to head out in search of the next best thing. After all, a recent LinkedIn study found that millennials will likely change jobs four times in their first decade out of college. Even happy employees will walk away from their current employers if a more inspiring opportunity comes along. But immediately jumping ship isn't always the best response. Sticking it out for a while in an uncomfortable environment builds resiliency and gives people an opportunity to figure out what they actually need from a job environment — which might be completely different from what they thought they wanted. And while the reality is that people are changing jobs far more frequently than ever before, each job we take can teach us something about ourselves and should, hopefully, make us better employees at the next place we land.
Similarly, companies who find that they've potentially hired a poor culture fit shouldn't prematurely weed those folks out. Even if parting ways might ultimately be the best outcome, managers and executives owe it to the company and the employee in question to get to the root of a poor performance issue — as I've written previously — before they write off a huge hiring investment in the midst of a competitive talent market.
I'm not sure there's such thing as a perfect culture fit. But I do know that expecting to find it isn't in anyone's best interest. The best we can do, as candidates and companies, is to temper our expectations with reality. Ditch the first-date assumptions and be as upfront as possible. Assess what we can ahead of time and try to understand what we want — even if that means toughing it out in a less-than-ideal work situation. With this, we can foster a more resilient and capable workforce — one that views culture less as an elusive standard and more as something from which to learn. My grandmother always said, "it takes all kinds of people to make the world go 'round." I believe "it takes all kinds of cultures to make the world work." Experiencing many prepares you to thrive all over the working world.