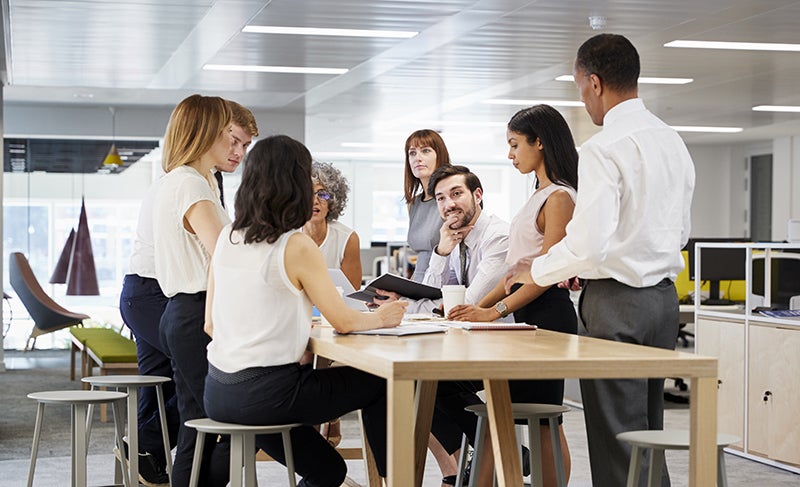 As automation and artificial intelligence become increasingly important parts of recruitment, there are questions about how much to reveal to candidates such as:
Should you tell candidates you use AI in recruiting?
Should you tell candidates how you use AI?
Should you tell candidates AI was part of the process that vetted them?
These are important questions because they go directly to the issue of trust, which is among the most important parts of the candidate-recruiter relationship. People who raise questions about the use of AI in recruiting argue that they want to foster authentic connections, and that using ATS systems and other talent acquisition software is inconsistent with that goal.
Most Candidates Understand the Use of AI
While it's true that some candidates may be put off by the use of AI during their recruitment due to sterile or impersonal feelings they associate with it, most candidates aren't concerned that recruiters use AI. The people who are in the job market today are familiar with automation, and they encounter artificial intelligence in dozens of other areas of their lives.
When in Doubt, Be Up Front
Because the major potential issue with using AI in recruiting is trust, it can be a good idea to simply state early on that your recruitment efforts make use of automation and AI tools. A statement on the company website conveying the information can be sufficient to alleviate the concerns of the few candidates who have them, and it brings the issue out into the open on the company's terms. Indeed, this can be an opportunity to highlight the best parts of your brand by saying AI lends itself to diversity, efficiency and innovation in the workplace.
AI Isn't Something to Be Afraid Of
Automation and artificial intelligence allow recruiters to efficiently target and connect with the best candidates. These sorts of technologies are part of everything from the cars we drive and the websites we visit to the menu items we order at restaurants. Millennials are especially comfortable with AI and can almost be said to expect it. The bottom line is, it's not a bad thing to take advantage of automation as long as you're not taking advantage of your candidates. Automation in recruitment can help with engagement, text communications, candidate research and even onboarding.
Transparency Is Key to Recruitment
The trust that a good relationship is based on begins with transparency. You are not required to include statements that you are using automation, but neither should you hide it from your candidates. In your recruitment efforts, be mindful of the candidate's experience as well as your company brand. Automation and AI can be discussed openly, and the best implementers will discuss it with personality to advance the company image.
Applicant tracking systems can help you identify and vet candidates quickly and efficiently. They allow your recruiters to direct their efforts in the ways that are most likely to be fruitful, and most candidates are not put off by their use. Indeed, a large percentage of candidates in the workforce expect that automation will be used by recruiters.