Many hiring managers and HR teams may not realize this, but often you have access to a better qualified pool of potential employees through your current employees than you do in the general job seeker market. Your current employees may be networked and associated with people who would make outstanding candidates for your future staff, but you'll never know about them unless you focus on getting employee referrals. Employee referrals are not only unique in their ability to bring in great candidates, but also because they reach out to talent that may not even be actively searching for a new job.
Getting employee referrals can be a beneficial strategy to complement your existing recruitment platform, so how do you encourage them? To answer this question we spoke with some professionals that have experience in making the most out of their employees' networks and asked them: How do you promote employee referrals?
Spread the Word and the Benefits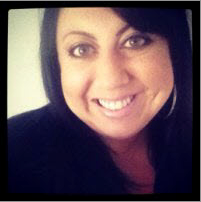 At HomeAdvisor, the popular website and mobile app source that connects homeowners to home service professionals, VP of human resources and staffing Shannon Garcia Lewis feels that awareness and incentives are the best way to keep employee referrals flowing in. Lewis lets her employees know that their referrals are appreciated, then she shows them that they are appreciated:
"At HomeAdvisor we provide incentives for employee referrals who get hired. These incentives are communicated through several means:  in our company newsletter "Restword: (a printed newsletter hung on the back of the bathroom stall),  on our Intranet, and in our email. There are also special seasonal promotional incentives to help keep the email message new and creative. At HomeAdvisor we also use contests (such as iPad raffles and multiple referral awards) for employee referrals."
Make Job Satisfaction Contagious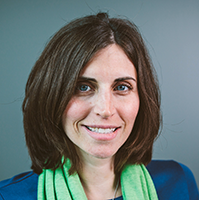 Jennifer Joos is the people strategy manager at Grasshopper, a virtual phone system for entrepreneurs and small businesses. At Grasshopper, it's just as important as anywhere else to keep top shelf talent perpetually applying for employment. Joos feels that the easiest way to do this is give your employees a place they love to work so they'll recommend it to their friends and associates on their own. At the same time, she admits that a concrete incentive is a nice way to both encourage the effort and illustrate appreciation.
"The big thing is 30% of our most recent hires have been through referrals. We have an incentive program to help encourage referrals. We pay employees to send good candidates to us. I think an important thing to note about referrals are people generally like helping other people, and people typically refer people they know when they love their company (I think it's a huge compliment to a company). This is the real incentive, not the money they receive as a result of referring. Of course, we as a company want to thank our team members for their referrals which is why we pay them."
Make Staff Part of the Process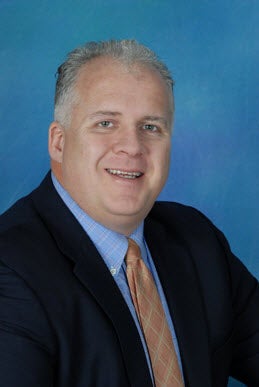 Chris Costello is the principal and founder of CBG Benefits, a service that helps organizations develop vision and strategy to succeed in areas such as employee benefits, retention, Payroll, HRIS solutions and more. If he expects to successfully help other entrepreneurs stay on top of their staffing, he needs to make sure he's employing the best available methods himself. To keep employee referrals rolling in, Costello suggests to not only explain to your staff how important it is, but make them part of the process. If your staff feels like they have a say who works in the cubicle next to them, it can be a bit of a shortcut to building a cohesive and efficient workforce.
"When we're in a crunch, we really ramp up our communications. In addition to posting job openings on our employee intranet or internal social networks or sharing them via email, we'll also have our managers mention the referral process and key openings in departmental meetings on a regular basis. The key to an active referral process is to get employees involved early on. We do this by being very transparent in our communications; for example, we'll bring multiple employees in as we are developing the job descriptions that will be posted. We also pull employees into group interview sessions; they offer input into the questions that should be asked beforehand, and they may also participate in the actual interview. By doing this, we're able to greatly increase the connection our workers have with the hiring process. When they feel they are truly contributing, they become much more willing to make referrals."
Make a Big Play
UrbanBound's VP of marketing, Erin Wasson, feels that if you throw a big reward on the table you're bound to get a big result. UrbanBound is a product and brand that is reinventing relocation utilizing technology, and their need for a skilled staff tops their list of priorities. Wasson says that someone is much more likely to bring the right candidate in if you raise the stakes and put your money where your mouth is.
"The most recent way UrbanBound has implemented an employee referral program is by offering a $10,000 reward to someone who refers a software developer that we decide to hire. There are, of course, stipulations but it is open to everyone, not just employees, and it helps increase the likelihood of getting a qualified candidate through the door. It gives our employees a huge reason to want to try to find the best qualified candidate, and it creates excitement surrounding the position."
Strike While the Iron is Hot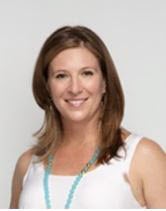 Amy Carr, Executive Vice President of HR at Red Door Interactive, feels that you have to always be on the look out for employee referrals, even when you don't have an opening. Red Door Interactive offers a range of services that include strategy, SEO, business management, analytics, creative user experience and much more to their clients. Carr says that by having a program in place that encourages referrals you can get the results you are looking for, you just have to be willing to catch and keep a good candidate when they express an interest- even if you're at capacity.
"An employee referred someone to us in May 2011. She was employed, but interested in joining our company when we had a job become available. Over the next few weeks, she went through all phases in our normal interview process and passed all of them. We didn't have a position available, so she was ready on our virtual bench for when a job opened up. In September an employee resigned with two weeks' notice. The referred employee started before the resigning employee's last day, and we were thrilled that we had hired an A-player replacement. The referring employee got a $3k net bonus.

At Red Door Interactive, we have implemented an Employee Referral program that is an integral part of our company's overall recruiting strategy and encourages employees to utilize their existing contacts and networks as potential sources for qualified candidates. Employees may earn up to $3,000 by qualifying employees whose referral of an external candidate leads to a successful hire."
Get While the Getting is Good
Communication, incentive and cooperation are the top methods to support referrals, you just have to decide what fits into your existing structure. If you are thinking about adding referrals to your repertoire of techniques it's worthwhile to reflect on how to make your dollar go the furthest. Keep in mind that  while some strategies may have a big price tag upfront, the potential value the right employee can add to your company may be well worth the investment. Something else you may want to remember is that your competition may already be hard at work with this tactic, and like it or not, employees that are both skilled and talented are a finite resource.