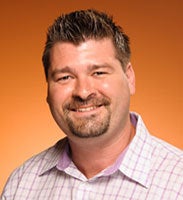 We've just unveiled Jobvite Engage Strategic Services—a new customized consulting offering that helps you get more from your Jobvite Engage implementation. And I, for one, couldn't be more excited.
In ten years of working in talent acquisition, I've been fortunate enough to meet many passionate recruiting leaders who are eager to trade best practices, new ideas and challenges. And, whether we connect on webinars or one-on-one at conferences, we always seem to share the same experience with choosing talent management software: Pick a dud, we've found, and your teams will invariably waste valuable recruiting hours troubleshooting issues and climbing a steep—and costly—learning curve. Pick the right system, however, and the reverse is true. When you find a company that truly partners with you, while delivering an effective technology solution, you see an immediate impact and maximize ROI.
Before joining Jobvite as an employee, I enjoyed the last three years as a customer. I witnessed firsthand the financial impact a successful recruiting CRM could have. In fact, as we recruited across five continents in the extremely competitive SaaS space, we saw steady and quantifiable results by leveraging Jobvite Engage. For example:
We reduced agency spend by increasing recruiting team hires, which in turn allowed us to reinvest those dollars and grow internal resources both domestically and globally.
We leveraged our candidate database of digital marketing SaaS candidates to increase quality of hire.
We created distinct web page and email campaigns to dramatically improve our university recruiting program.
We published and engaged a global audience by sharing our job requisitions on social media.
These results are precisely why I'm so thrilled about the arrival of Jobvite Engage Strategic Services (ESS). Leveraging proven best practices, it's the first services plan I've seen that's designed specifically by talent acquisition leaders for talent acquisition leaders and their teams. Going above and beyond our standard Jobvite Engage implementation, Jobvite's new strategic services package cements a partnership with you, where we work together to create a distinct roadmap that fully optimizes your recruiting CRM. We work directly to your recruiting processes and targeted hiring objectives, and this is incredibly valuable as you look to compete for high-quality talent.
Grow and access your talent pipeline. I've seen firsthand the impact of spending heavily on recruiting agencies vs. reinvesting those dollars in valuable recruiting team resources. Our ESS plan takes that into consideration by creating a tailored tagging structure that quickly accesses your talent pipeline across all locations and business units. Nobody knows your company like you do. Together, we'll help make Jobvite your recruiters' preferred and most valuable tool. This is where they'll instinctively turn to match talent to your distinct needs and company culture.
Create interactive campaigns. Recruiting, by nature, is a reactionary endeavor, with many recruiting teams struggling to keep passive candidates engaged after a role is filled. The ESS offering was built to counter that through proactive campaigns built for you by Jobvite professionals, acting as your own dedicated marketing resource. SEO-optimized and consistent with your brand, your specific email, web page and social media campaigns are built to engage prospective candidates on a global platform. Better yet, we'll teach you best practices to provide an interactive experience with your existing candidates to ensure that their interest in your company continues to grow.
Drive higher recruiter adoption. We've seen how low adoption of systems can be a major challenge for some recruiting teams—but our structured ESS plan was built with recruiter adoption in mind. Every step in your plan will be built around your team's needs, with clearly defined benchmarks to show progress. Jobvite will work alongside your team to develop training specifically tailored to your job descriptions and talent needs. And by sharing sourcing best practices and offering multiple levels of one-on-one team training, we'll help improve results, elevate candidate quality, and ultimately increase your ROI.
Measure success with precision. As talent acquisition leaders, you're counted on to show results. We've structured our ESS offering to quantify your investment by identifying and then delivering your key metrics. Whether you require weekly, monthly, quarterly, or yearly data, we'll configure Jobvite Engage so you can analyze and measure team performance, as well as the success of your campaigns and the increased capacity of your candidate pipeline.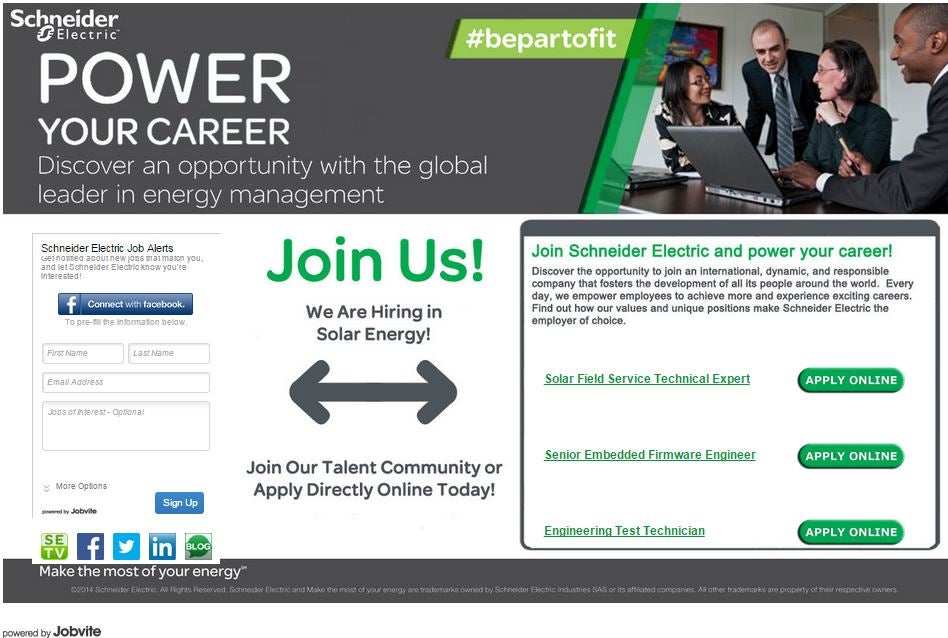 The days of post and pray are over. Today's top candidates are in demand, and they know it. These candidates have trained themselves to tune out the noise—so simply finding them isn't good enough. To be competitive, you need to provide an interactive experience that highlights why working for your company is a truly unique experience. The Jobvite Engage Strategic Services package is designed to equip you with the innovative tools and proven best practices you need to truly win the war for talent.
Andre J. Boulais has over 10 years of internal and external recruiting experience and has been a public speaker both nationally and internationally via webinars, ERE.net and conferences. He was responsible for Jobvite Engage usage at Salesforce Marketing Cloud's 45 person Global Recruiting Team. Questions? Leave a comment below or reach out to him via Twitter @AndreJBoulais.