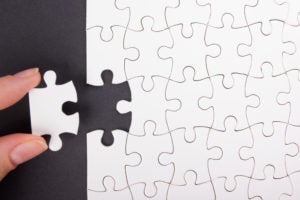 When we say that our top value at Jobvite is "Customers Matter Most," it's not just a platitude for a throw pillow or a poster on the wall. We walk the talk—and then we back it up.
Last year, for example, we introduced our Jobvite Cares program, featuring services that allow customers to contact us in the manner that works best for them, whether phone, email, or social media. Over the past six months, we've further enhanced our support offering to ensure all Jobvite customers—regardless of industry, size or location—have access to the tools, people, and processes they need to be successful. And, in the past three months, we've added even more new services:
We've expanded our phone support to 24×5. This means that customers, no matter where they are in the world or what time of day it is, now have access to a live representative Sunday at 6:00pm through Friday at 6:00pm Pacific Time to ensure every customer around the world has the support they need.
We've added chat functionality. Now you can chat directly from the Jobvite application with a support rep. We'll be rolling this out in phases, but we assure you this will be one of the most convenient (and awesome) tools we've offered to date. Stay tuned for more details.
Of course, services are only a part of what makes Jobvite support work. Our people are really the lifeblood of our organization. That's why I'm very excited to announce we've added a few new members to our team. Many of you have already interacted with one of our new additions, Jennifer Fray, our senior director of customer success. Jennifer joined us in December 2013 and brings over 16 years of strong recruiting industry experience earned at companies such as Taleo, Cytiva, and Deloitte. Like all members of our customer success team, Jennifer is dedicated to delivering you the best possible experience. She's assembled a hard-working group to back up her efforts, including other new hires pulled from companies like Apple, Oracle, iCIMS, Groupon, Zynga, Motorola, and Dish Network. Many customers have already reached out to tell us they're thrilled with the quality of people working on their behalf—and we thank you for that recognition. I'm thrilled to work with these folks every day!
Finally, I'm happy to let you know that Jobvite recently received the SVUS Award (Bronze) for best customer support team. The SVUS Awards are an annual industry and peer recognition program honoring the best companies of all types and sizes from all over the world. Winning this distinction proves that Jobvite excels not only at providing a broad spectrum of customer support channels, but that we deliver that support with exceptional customer service. We truly believe our customers matter more than anything else—and we are pleased to see that belief recognized and validated by our peers.