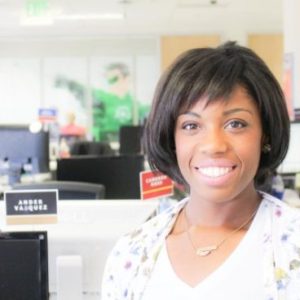 A company is the sum of its employees. It's the employees that create the excitement, culture, and the spirit of the organization. At Jobvite, we are fortunate to have an amazing team of smart, motivated employees who work hard everyday and who enjoy working together. To show our appreciation for all you do, we are launching the Employee Spotlight, a regular blog series in which we'll highlight a different employee and their role on a quarterly basis. This quarter we are recognizing Candace Deanes, our outgoing, multitasking Executive Assistant extraordinaire.
1. What drew you to Jobvite originally? And how has Jobvite changed since?
Without a doubt it was the culture. The vibe of the office was warm, friendly, and honest. I loved that all the executives sit amongst their teams. It was refreshing and gave me a strong sense that Jobvite has a highly collaborative environment.
And it hasn't changed at all since I've been here. My instincts were spot on. Each executive that I assist is very open and accessible. They care about the intricacies of their department and the people on their team.
2. What are 3 words to describe Jobvite?
Innovative, collaborative, and inviting.
3. What do you find the most challenging about your role?
I get a tremendous amount of emails every day. Since I assist nine people with their schedules, my inbox is always full. It's a challenge, and I am never bored.
4. What do you like most about your role?
I get to work with many different departments. Since I started at Jobvite, I can honestly say that I know most, if not all the names of the people who work at headquarters and remotely. 
5. How has Jobvite helped you in your career development?
Jobvite has given me exposure to many aspects of the corporate world. Before Jobvite, I worked in positions where my tasks did not cross departments or dabble in areas of my interest.
6. What have you gained from working at Jobvite?
I've gained many skills, including effective communication, task management, and flexibility. These are all skills that I thought I could do pretty well, but in this position I've really mastered them. I've also gained a large number of mentors. Each person I assist has trained me and mentored me in various ways. It would be a long list if I went through them all. Really all I can say is 'thank you!'
7. What is your proudest moment at Jobvite?
I would have to say coordinating the R&D offsite. I was about three weeks into the position and I was responsible for venue, meals, and planning a team outing. It was a huge responsibility and I really wanted to put my best foot forward. Though it was a huge challenge I am glad I could help make the offsite a success.
8. How do you balance your career and your personal life?
It's difficult to do. I have moments when work takes up my time. However I make a point to have my weekends to myself. About year ago, I went on a hike in Morgan Hill. It was so peaceful to be around nature and to only hear the sound of your breath. Ever since that day, I make it my mission to get out and have that time to myself, out of cell range, for at least two hours every weekend. It puts a lot in perspective. 
9. What did you want to be when you were a child?
I wanted to be a teacher. I think about it now and wonder if I would be a teacher if given the chance. What I do now is pretty cool.
10. What is your favorite quote?
"Make it work!" And "Teamwork makes the dream work!"
Thanks for being a rockstar, Candace!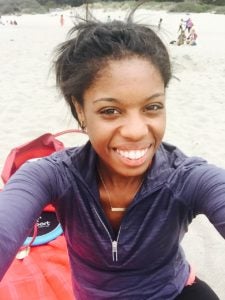 J
Join our growing all-star team, apply today!