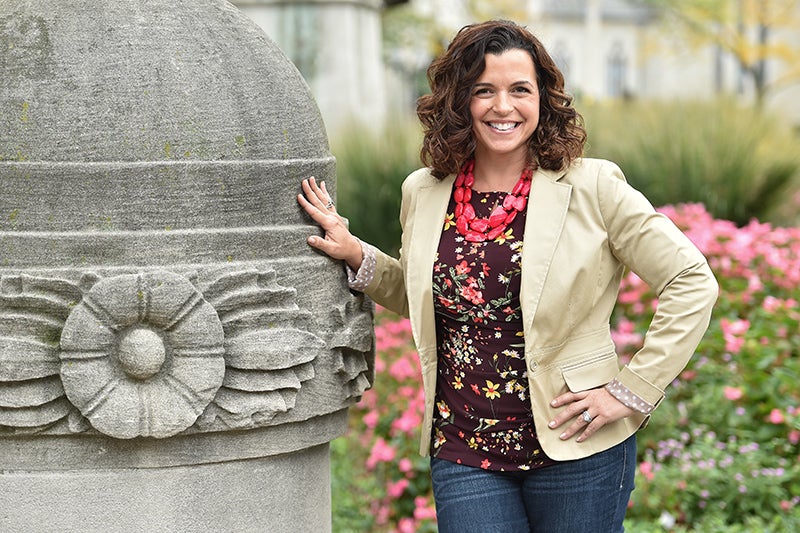 At Jobvite, our company culture is fueled by the enthusiasm of our employees. We pride ourselves on having a workplace that's fun and engaging, and a smart and motivated team that loves coming to work every day and making the magic happen.
Today, our Employee Spotlight series showcases our VP of Marketing, Christy Weymouth! Learn more about Christy and her experience so far working with us at Jobvite!
What is your role at Jobvite?
I joined the company on August 1st and I am the VP of Marketing at Jobvite. Our 4 Key Areas of focus are: Demand Generation & Digital Marketing, Product & Customer Marketing, Brand & Communications Marketing, and Sales Development. In my prior roles and companies, I partnered with our Human Resources and Talent Acquisition's teams and had the opportunity to utilize a variety of platform and services in hiring and human resource management. I have seen first-hand the power these tools can bring in helping companies, managers, and teams bring in and retain the best talent in the industry.
What do you love about Jobvite?
I highly identify with our mission of helping people and companies grow. I have been leading teams since graduating from university, and what makes me the proudest, is seeing members that I have hired, trained, and developed take on additional roles and responsibilities and with many of them now leading their own teams. There is a tweet by Vala Afshar, Chief Digital Evangelist at Saleforce.com, that resonates with me. It is as follows: "you may not remember how much money you made, but you will remember every person that opened a career door for you. Be a door opener." This is my personal mantra these days and it is why it is so fitting for me to be at Jobvite where our customers utilize our platform and services to hire, onboard, and promote over 1.5 million people per year.
What do you find most challenging about your job?
Marketing work and outcomes are often represented through visual aids and channels. In addition, it is a department that is highly collaborative with all functional areas in the company from executive leadership, to product, to sales. Therefore, most everyone in the company is going to have a subjective reaction to what they are seeing from marketing based on their own personal perspective, feelings, or opinion. The key to managing this complexity is to determine the key stakeholders up front, develop an agreed upon plan that is focused on data, customer feedback, and with testing and innovation in mind. Therefore, we continue to launch marketing programs and product offerings with a focus on serving our customer's and prospect's (or pre-customers as I like to refer to them) needs and wants that fuel their company's success.
What do you like to do in your spare time?
I am a working mom of 7-year-old twins. Therefore, my free time is happily spent with my family.  My husband, Todd, and I were married for 15 years before becoming parents. Therefore, we know what a blessing it is to be a parent and we are doing our best to enjoy every stage of it. Some days are easier than others in balancing it all, but we do our best to remain grateful so that we can be present and in the moment for our quality time together.
Next item on your bucket list?
With being new to Jobvite, my bucket list item is focused on the here and now. I am looking forward to helping the company and team bring together four awesome technologies through our brands of Jobvite, Talemetry, RolePoint, and Canvas. We have so much more to offer in the HR and Talent Acquisition marketplace and the experts, and our customers and partners are so excited to hear about our future plans, products, and service offerings. They understand the power of coming together as one company brings in offering a full end to end Applicant Tracking System (ATS) and a best in breed Recruitment Marketing Software in the industry. It is truly an honor to be at Jobvite leading the marketing team at this most pivotal time in our company history. The team is innovative, flexible, and adaptable and always thinking with our customer's needs and success in mind.
What's something most people don't know about you?
As people get to know me, they will learn I enjoy music and dance to relieve stress and have fun. In fact, I start most mornings with a 5AM Jazzercise class. It helps me start my day with focus, energy, and the strength I need to power through it all each and every day. There is science around the power of music and dance. In a 2008 article in Scientific American magazine, a Columbia University neuroscientist posited that synchronizing music and movement, dance, constitutes a "pleasure double play." Music stimulates the brain's reward centers, while dance activates its sensory and motor circuits. I believe if you are going to be consistent in your workouts, you have to find something you enjoy. I am thankful I have found it.