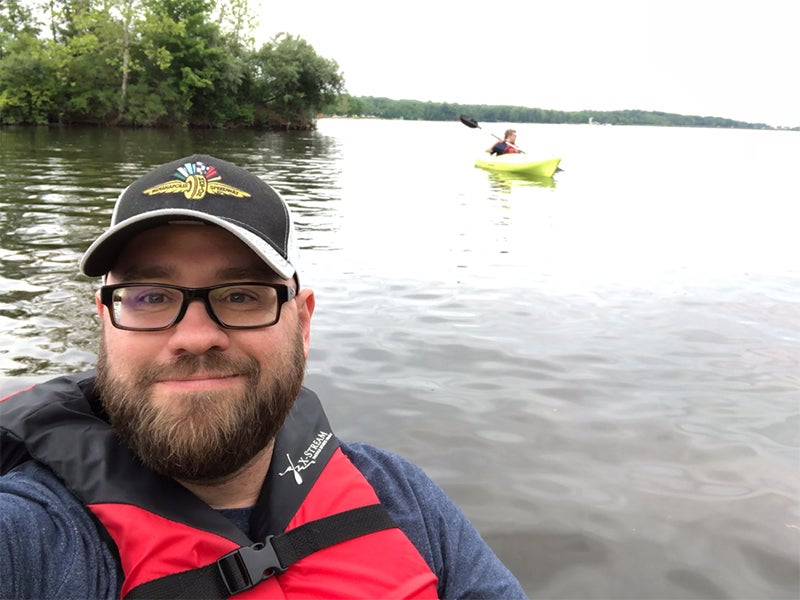 At Jobvite, our company culture is fueled by the enthusiasm of our employees. We pride ourselves on having a workplace that's fun and engaging, and a smart and motivated team that loves coming to work every day and making the magic happen.
Today, our Employee Spotlight series showcases our UI Developer, Kevin Meyer! Learn more about Kevin and his experience so far working with us at Jobvite!
What's your role at Jobvite?
I'm a UI Developer and I build custom, branded websites for our customers.
What do you love about Jobvite?
I work with a lot of talented people who work hard and make this a great place, I love the relaxed atmosphere, also I have the best manager there is. 😁
What do you find most challenging about your job?
In my area, my customers' customer is ultimately who I'm building for. I'm always looking for a way to do my job more efficiently or produce a better end-product for my customer. If I can use technology in some way to do that or just use a better process I will; I'm always looking at blogs, talking with coworkers, or following other developers to learn new ideas.
What do you like to do in your spare time?
I have three kids between 9 and 14, so I go to their sports practices and games when they are in season. I play on the PS4 with them too when they feel like winning. I like to bake and cook and I'm always looking for a delicious recipe on Pinterest I can try. Otherwise, I'm relaxing with my golden doodle Lincoln.
Next item on your bucket list?
Make a bucket list… but if I had one it would be to visit all the classic American monuments like the Statue of Liberty, Mount Rushmore, the Grand Canyon, etc.
What's something most people don't know about you?
I'm a big fan of the Fowl Language comic strip because I have three kids and I can really relate to it. If you need a laugh it's definitely a good one to checkout.