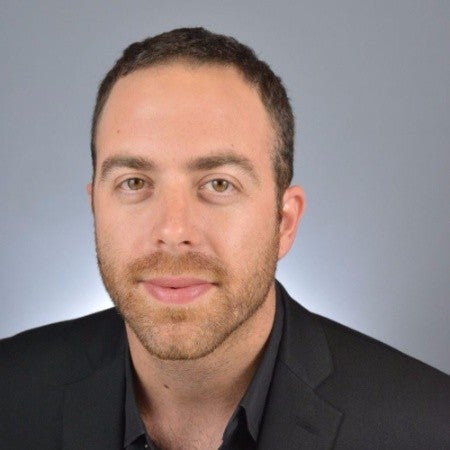 At Jobvite, our company culture is fueled by the enthusiasm of our employees. We pride ourselves on having a workplace that's fun and engaging, and a smart and motivated team that loves coming to work every day and making the magic happen.
Today, our Employee Spotlight series showcases Ronen Shetelboim, our Director of Marketing. He manages the Demand Generation team to generate new opportunities, while also providing a stellar experience for our current and future customers. His team would describe him as caring, intelligent, and driven.
What is your role at Jobvite?
Official title is Director of Marketing, I manage the demand generation team, marketing operations, and events.
How would you describe Jobvite in 3 words?
People, people, people!
What do you love about Jobvite?
There are amazing smart people across the board, working here feels like you are part of a big family.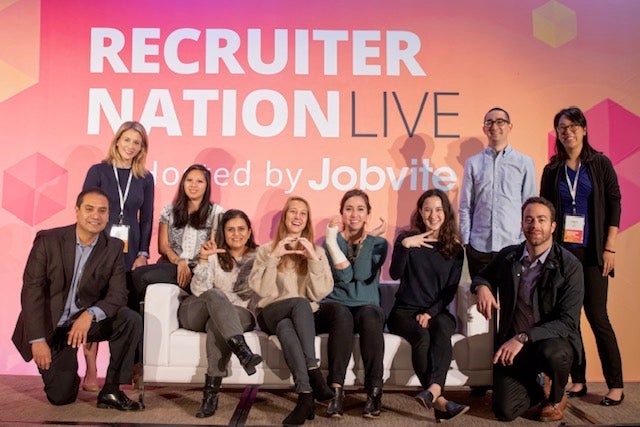 What is your proudest moment at Jobvite?
This is a tough question, there are many. The first thing that comes to mind is the recent news about a new majority investor (K1) and 3 significant acquisitions we made (Talemetry, Canvas, and RolePoint). I think it changes the dynamics in the recruiting software industry and creates a huge opportunity for us going forward to offer the most comprehensive recruiting solution.
What do you find most challenging about your job?
There are 2 challenges that comes to mind:
My team's goal is to support our sales team by generating new sales opportunities, while also providing a stellar experience for our current and future customers. Balancing these two is one challenge that all marketers face today.
Because there is a lot of noise for today's buyers, identifying the right marketing channels to breakthrough the noise and deliver the right message to the buyers is another big challenge.
What advice do you have for people just starting out in your industry?
There is a great book that I recently finished called Twelve Pillars by Jim Rohn and Chris Widener. People have this notion that if you work hard and long hours that you'll be successful. The first piece of advice in the book is that it's not about working hard and long hours, it's first and foremost about working on yourself – your own personal development. If you keep improving and reinventing yourself, success will follow.  "Invest in your own personal development. Success comes when you develop yourself beyond where you currently are, so you have to work harder on yourself, improve yourself. Read books, attend seminars, study the best people and then apply the information, implement what you learn and integrate the ideas into your everyday work".
Before working at Jobvite, what was the most unusual or interesting job you've ever had?
Coaching kids basketball was really rewarding and fun.
Interested in joining Ronen and the Jobvite team? Check out our open positions.