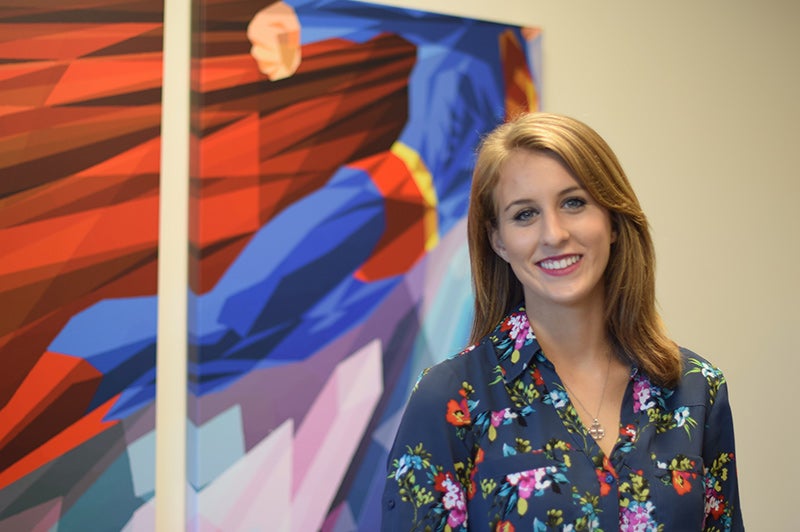 At Jobvite, our company culture is fueled by the enthusiasm of our employees. We pride ourselves on having a workplace that's fun and engaging, and a smart and motivated team that loves coming to work every day and making the magic happen.
Today, our Employee Spotlight series showcases our Customer Advocacy Specialist, Sarah Sniegowski. An interesting fact about Sarah is that she used to intern for us at our Customer Success Department. However, after graduating from Saint Mary's College of Notre Dame, she's surprisingly made her great transition to our Demand Generation team and then the Customer Advocacy Specialist.
What is your role at Jobvite?
I am the Customer Advocacy Specialist here at Jobvite.
How would you describe Jobvite in 3 words?
Jobvite is collaborative, fast-paced, and supportive.
What do you love about Jobvite?
Jobvite has grown because of the recent (and exciting) acquisitions, but it still has a small company feel and I'm part of the small but mighty Marketing team. I love that being part of small team means everything is very fast-paced and I get to work beside some of the hardest working people I know! With everything being so fast-paced, I have the opportunity to work on many different projects at one time – which I love!  If I have an idea and want to implement it, my team is usually on board and very supportive. Our small, dynamic teams drive cross functional collaboration, which always results in a positive end goal. It's a very supportive and a fun environment to work in – with some really great people that feel like family!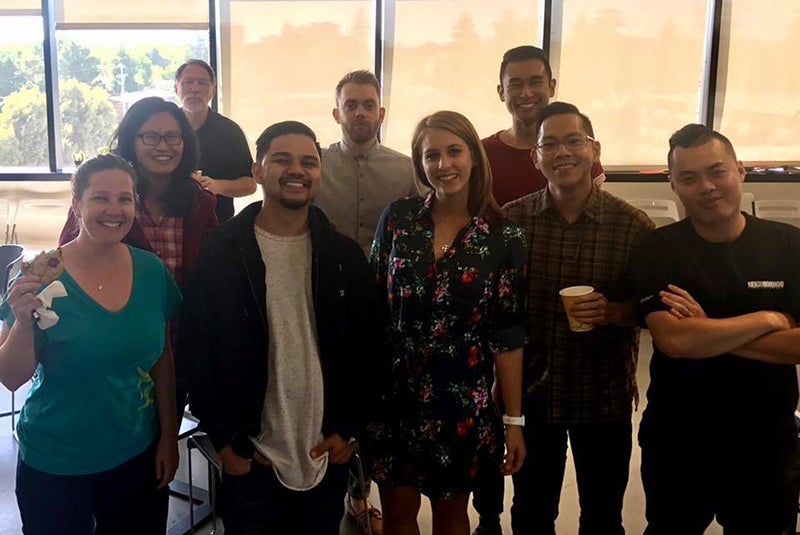 What is your proudest moment at Jobvite?
My proudest moment at Jobvite so far was being offered a full-time position as Marketing Coordinator. I started working at Jobvite in June 2015 as the Customer Success Intern. I flew out to San Mateo for a 6 week internship in HQ and I was asked to continue working for Jobvite part-time while I was at school. I gladly accepted and was so thankful to have the opportunity to work remote at school (sometimes even in class–sorry Professors)! I even worked remote while I studied abroad in Rome, Italy for a semester. I was 9 hours ahead of Pacific Standard Time, let's just say I didn't have very many meetings. I continued to work remote for Jobvite throughout college. My experience as the Customer Success Intern and my degree in Marketing from Saint Mary's College of Notre Dame, has made for a great transition into my first Marketing role as Marketing Coordinator for the Demand Generation team. I recently was promoted to Customer Advocacy Specialist which is basically my dream job because I get to work with customers and the amazing Marketing team on a daily basis.
Culturally, I was proud to place 3rd in the step competition! Walking 316,942 steps in 14 days.
What do you find most challenging about your job?
There's been a lot of transition and change on the Marketing team. The Customer Advocacy position hasn't been part of the team for a few years, so I get to create the Customer Advocacy Program from scratch which is really fun but also challenging!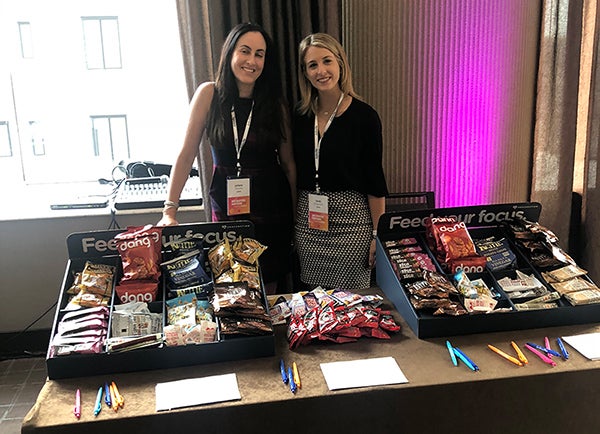 What advice do you have for people just starting out in your industry?
With only being one year into my first "big girl" job, I am still learning! The best advice I can give so far is to ask lots of questions! Also, being open to learning in general is really important whether it be new industry trends or suggestions on how to improve your day-to-day routine from your coworkers. There's so much to learn in my career right now and creating good habits is important.
Before working at Jobvite, what was the most unusual or interesting job you've ever had?
My summer job before I worked at Jobvite was weird. Remember those hair feathers that people would wear in their hair a few summers ago? Yeah, I worked for a company that sold the feathers. I literally plucked feathers from a chicken saddle, measured them, packaged them, and then they were sold online.
Interested in joining Sarah and the Jobvite team? Check out our open positions.