S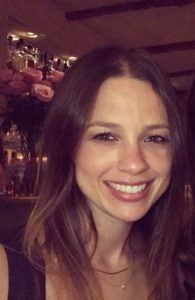 ince our founding in 2006, Jobvite has grown exponentially. Over the past four and a half years, Director of Professional Services Cristi Gonzalez has seen the company transform firsthand. She's grown to know the product inside and out, managing teams, and guiding successful implementations. A powerhouse behind keeping everyone connected, employees and customers alike. Meet Cristi, our "Employee of the Quarter."  
Q: What is your day-to-day like as Director of Professional Services?
When I first came to Jobvite, I knew very little about applicant tracking systems and software in general. My role as an implementation manager required me to know all of the ins and outs of Jobvite so the obvious knowledge gap motivated me to work really hard to learn as much as possible as quickly as I could. Now I manage an amazing team that is focused on implementing small and mid market companies. Staying connected to the people on my team is the most important part of my day, but I also have the opportunity to work with every department on a wide range of initiatives on a day to day basis.
Q: What led you to Jobvite?
The first thing that attracted me to Jobvite was the size of the company. Everyone was invested and willing to do whatever it takes to move the company forward — well above and beyond their job description. Everyone here is a team player and that's really what's kept me here. It's exciting to have been here since early on to see the company grow.  
Q: What do you find challenging about your role?
Working with customers of all different sizes, industries, and needs is interesting and challenging. It takes a lot of business consulting and patience. But once the implementation is complete, it's rewarding to see how Jobvite helps customers succeed. It's really exciting to see the customers I first implemented 4 ½ years ago still thriving.
Q: What do you like best about Jobvite?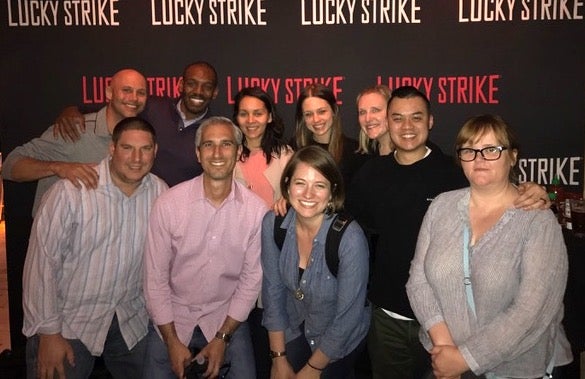 I really love my team, like a lot! We're a pretty unique bunch as we all work remote, but we manage to stay very connected. Our schedules are always packed, but the team doesn't hesitate to drop whatever they are doing to help each other out. I feel very lucky to be part of such a supportive team that I continue to learn from every day.
Q: What is your proudest moment at Jobvite?
When I first started working at Jobvite, we were having a few challenges with a high value customer. I remember a leader from the engineering team asking every department to help with a time consuming task in an effort to turn this customer's experience around. No one even asked what the task was, everyone just jumped in to help. And it worked! We ended up accomplishing it, together – and that's what makes working at Jobvite so special. Everyone did what needed to be done because we really care about our customers.
Q: What's kept you at Jobvite for 4.5 years?
The fast paced environment and the people I work with. Jobvite has changed so much so quickly and getting to go through all of the ups and downs with smart, hard working people has been extremely rewarding.
Cristi was recently featured in the November issue of Glamour magazine on how to excel at work and get a raise. Based on her comments, there's no question why she was chosen as our employee of the quarter.