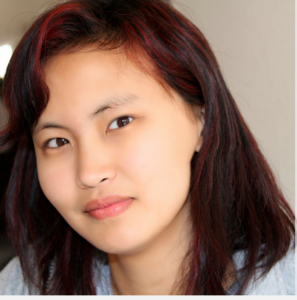 At Jobvite, we're laser focused on helping our customers recruit the best talent—people that are qualified, motivated, and contribute to the company's culture and success. We also know that happy employees make happy customers. We pride ourselves on having a workplace that's fun and engaging, and a smart and motivated team that loves coming to work every day and making the magic happen.
Today, our Employee Spotlight series showcases Diana Yu, senior integrations consultant. Part of our award-winning customer success team, Diana was recently awarded "Employee of the Quarter" in recognition of her dedication and commitment to helping Jobvite customers with some of the thorniest integration issues.
Q: What is your day to day like as an integrations consultant?
I took on integrations about 18 months ago. I maintain all integrations and new partnerships. So I work with many of our large enterprise customers who need custom integrations. There is no typical day. It's always different! I spend a lot of time working with customers and then working with our product managers to make integrations better and more cohesive. I make sure that we implement customers' integrations well.
Q: What drew you to Jobvite originally? How has Jobvite changed since you joined?
My previous company used Jobvite, so I was familiar with the product. I was referred in to Jobvite by a friend. Company culture was really important to me. I wanted a job with a company where I love the people and the environment. Jobvite has the best people. They are like my family. I drive across the San Mateo bridge every day and the long commute is worth it. We are in such an innovative space. I love the culture here and I still see the same culture as when I started here two years ago.
Q: What are three words you'd use to describe Jobvite?
Fun, innovative, and evolving
Q: What do you like most about your role?
The best part about my job is that it's different every day. It's never the same! I work with different customers, and even though they all use Jobvite, they use the product very differently. My role is all about building customer relationships and trust.
I've been on the front line, working with many of our largest customers. Our bread and butter was always SMB, and to conquer the enterprise is a big deal. I'm really proud of the fact that we're releasing new products like Onboarding and Engage that are helping move the dial with enterprise customers.
Q: What do you find challenging about your role?
I'm in a role where I'm helping customers make things work. So, sometimes it can be stressful.
Q: What's your favorite project at Jobvite?
I worked with a major food manufacturer – a very recognizable brand. They had a difficult integration, and we ran into some issues. The project was pretty tough, but the customer was really patient and great to work with. We gave solutions and best practices and they were willing to work with us as a team.  When we integrate, every system is different and larger enterprise integrations tend to be more complicated. It took us a while to get this customer fully integrated and we developed a really meaningful relationship with them.
Q: Any advice for Jobvite customers?
Don't be afraid to explore integrations. I spoke at our recent Jobvite Summit event and I mentioned that when you say "integration" to non-technical people, they automatically think it's complicated and expensive. But the investment can really pay off. Jobvite approaches integration projects by first understanding the customer's processes. In my role, I'm the mediator between technical and non-technical people. I've learned that it's never too late to change what you have. We can make your current systems and processes work with Jobvite. And that a one time investment can go a long way.
Q: What are some best practices for integrations?
For customers who don't have integrations, consider your ROI. It comes down to products and the time required to integrate. For example, if you're not planning to do a lot of hiring, then maybe the time isn't right to invest in integrations. Although, sometimes it's important to invest for the future. However, if you're ramping your hiring pretty aggressively, an integration can make all the difference.
Our goal is not to change your process. We want to work within your process. The integration should do the heavy lifting for you.
And finally, be honest with me about your process and how you work. That will help me figure out how we can partner.