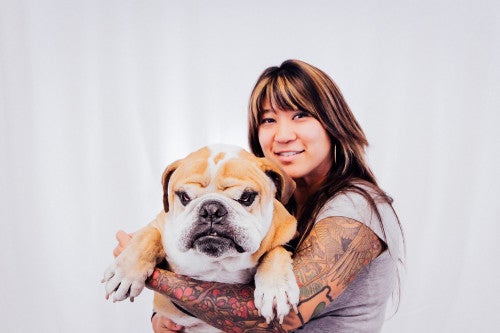 At Jobvite, our employees are the heart and soul of our operation. They dedicate themselves tirelessly to make our customers successful. No one knows this better than Mai Nakamura, web development manager on our Customer Success team. Mai is a Jobvite veteran. She's been with the company for more than five years and when she joined, she was employee #43 out of 75 at that time! Over the course of her Jobvite tenure, Mai has witnessed some astounding changes in the company—tremendous growth that has brought more structure, more process, and new people in the necessary roles to grow each department. Mai's role has changed as well. While she joined Jobvite as an individual contributor, she now manages her own team. Read on to learn.
How would you describe Jobvite's company culture?
We are a big family. Everyone has each other's back. The people that we hire have the same attitude—they are all here to help.
What do you like about your role?
I love my job! That's why I'm still here after five years. I really enjoy working with customers, making them happy, and the immediate gratification it provides. Even when I'm not doing a major fix for them, the customer appreciates it so much it makes my day. Outside of our customers, Jobvite has amazing employees. It's like a family, which makes it so enjoyable and easy to come to work everyday. Each day is a new project or opportunity that continuously challenges me and keeps me pumped and excited.
How is it being a new manager?
I have been doing web development for a long time and I feel like that experience gives me a better understanding of how to manage and teach my team. I'm lucky that they are so easy to manage and they don't need to be micromanaged at all. There are always challenges, but the respect is there.
HR has also been really supportive, providing training classes, role playing, and useful articles on how to be an effective manager.
How do you mentor your team and help them grow?
Every morning I check in with my team to see if there is anything that needs immediate attention before I start my day. I have one-on-one meetings with them to see how they're doing and talk about their future at the company. If they express any interest in working on other projects, then I do my best to make it happen. My team is the BEST and they are my backbone!
My entire team is remote so it's important to do little things to remind them how much I appreciate their hard work. I like to send them care packages to let them know that I'm thinking about them. If they are visiting HQ, I'll go to their hotel and leave a gift in their room. The little things go a long way, and showing them that I'm there for them is really important. I have their back and they have mine.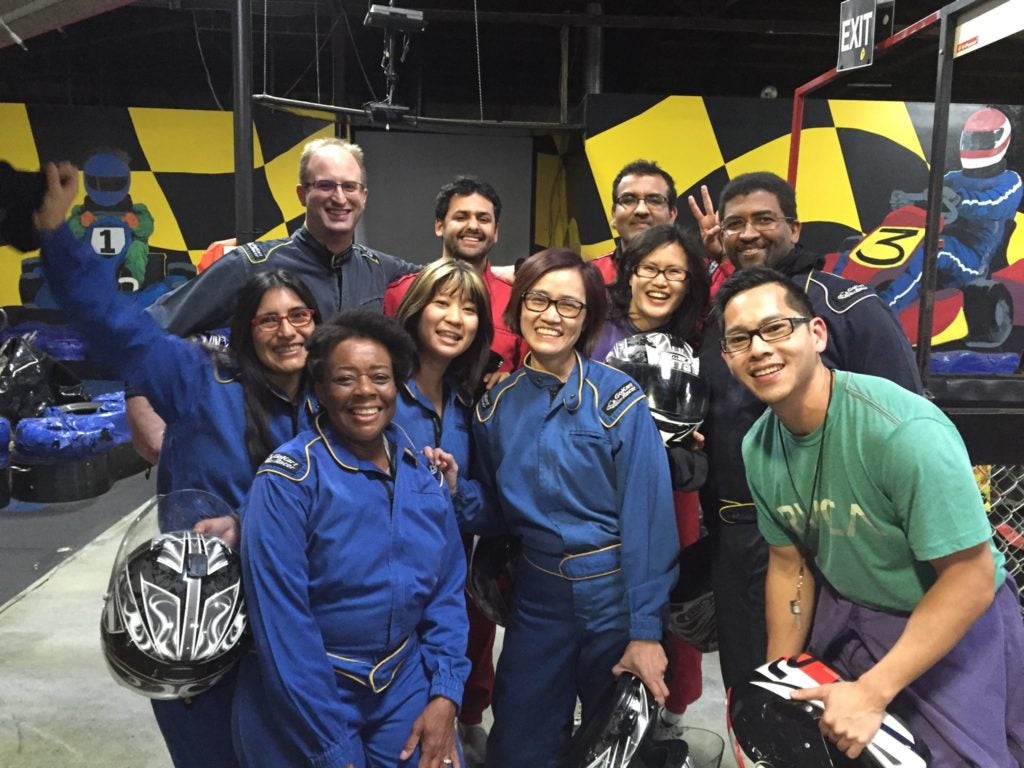 What is the Importance of a good career page?
I cannot stress enough how important it is to have a good career page as well as website. The career site is a candidate's first point of contact when they are interested in working for your company. You want them to experience what it's like to work there without talking to anyone from the company. Nowadays, candidates have the online resources to do all their homework before applying to a company. You want them to walk away with the information they need and leave them excited about the opportunities to work at your company.
Some of the things that make a successful career site are:
Photo gallery with REAL, good quality employee photos. Stay away from stock photos

Employee testimonials

Highlighting perks and benefits with icons

Videos

Day in the life of each team

Common questions or what's next in the process

A way to contact if they have any questions
What are some of your favorite career pages?
I've been lucky to work with some great companies and create some pretty awesome career sites, but here are my top favorites:
Zappos

–

It was an honor to work with such a great brand. The recruitment team at Zappos was great to work with and the project was straightforward. They knew exactly what they wanted on their career site and we brought it to life.

Rosetta Stone

– Another great brand to work with! They had beautiful imagery and icons so their career site is really attractive.

Home24

– This was our first "big" career site and the finished product is beautiful. They also have a German version as well!
Of course, how is it being Pancake's mom?
I am EXTREMELY lucky and honored that Pancake gets to come into the office with me everyday and has become Jobvite's Top Dog. I often hear from my teammates how wonderful it is to have Pancake in the office. They say he's a great stress reliever because he's so calm, loving, and funny. My teammates will take breaks to come see Pancake, so it helps break up the long days sitting at the desk. His attendance is often requested when we have off-site conferences and boot camps at HQ. Seeing our customers' eyes light up with excitement and love is just the best. He has become quite the celebrity!
We're proud of our workforce and individuals like Mai are what make Jobvite such a special place to work. Not only is she a talented web developer, she's an even better manager and dog mom! We can't thank her enough for bringing Pancake into all of our lives!
Interested in joining Mai and the Customer Success team? Check out our open positions.