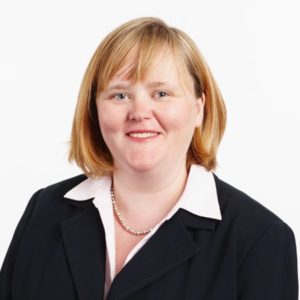 At Jobvite, hard work is half of what makes us successful — there's no doubt about it. Our employees are uniquely dedicated to Jobvite's mission of uniting companies with quality talent. But the other half of our success comes from celebrating our achievements. We're big on positive feedback, calling out team members in our All Hands meetings and giving rewards to high performing employees.
That's why we select one Employee of the Quarter four times per year — so they know how special they are at Jobvite and so we can acknowledge their efforts. This time, that employee is Melissa Woodley, our PS Engagement Manager, and resident Torontonian. Read on to learn what Melissa loves about Jobvite (and what we love about her).  
Q: What is your day-to-day like as a PS Engagement Manager?
I'm an implementation manager for our enterprise customers, so I work with our really large customers — it can be very complex. On a daily basis, I'm communicating with customers, explaining to them what our product does; discussing what their requirements are, and what Jobvite can do to meet those.
Q: Where were you working before, and what led you to Jobvite?
Much earlier in life, I worked in information technology — systems administration, troubleshooting, and network configurations. Eventually, I went back to school and got my degree in information management. Somehow, I found my way into recruitment and did that for 13 years on the agency and corporate side.
But I've always loved tech and wanted to get back into it. The most logical transition was recruitment technology. I knew someone who knew someone at Jobvite and talked to them about using me as a contractor to do an implementation. For over a year, I worked with our SMB customers, and after that, I realized that there are limitations to being a contractor. I wanted to truly be a part of the organization. I found this opportunity, and was so glad — it'll be two years in September.
Q: What do you find challenging about your role?
The challenges are in configuring Jobvite in the unique ways each enterprise customer wants to use the product. They all have their own existing processes and I have to help them conceptualize how those processes would work within Jobvite and then configure it for them.
Q: What do you like best about Jobvite?
Everyone is just really nice. I know that sounds like a lame answer — but there's simply no one here that I don't like working with. People are very helpful, good at problem-solving, and want each other to succeed.
Q: What is your proudest moment at Jobvite?
My proudest moments are actually more in solving the little questions or problems that customers have. We'll have someone say, "It takes me 3 hours to post a job," and we can turn that into five minutes. I love finding small ways you can make their daily lives easier.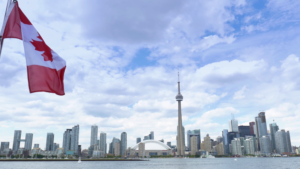 Q: Any favorite Jobvite stories?
I have some customers who think I have a super strong Canadian accent. Some customers go bananas! I love when that happens.  
Interested in joining the Jobvite Family? We're hiring! Check out our open positions here.