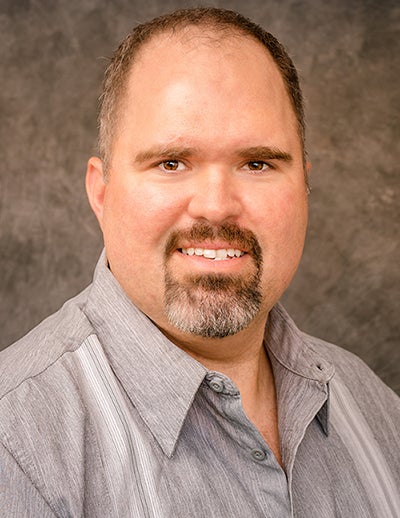 At Jobvite, our company culture is fueled by the enthusiasm of our employees. We pride ourselves on having a workplace that's fun and engaging, and a smart and motivated team that loves coming to work every day and making the magic happen.
Today, our Employee Spotlight series showcases our Professional Services Consultant, Tom Hunley! Learn more about Tom and his experience so far working with us at Jobvite!
What's your role at Jobvite?
I am a Professional Services Consultant. I assist customers using Jobvite Engage CRM and Jobvite Text. For clients who have managed services I strategically coordinate the use of Engage in their recruiting initiatives.  I create email and web campaigns and social media strategy to promote the customer's talent brand. I create and help implement Text Chatbots to increase recruiter efficiency.
What do you love about Jobvite?
I love the challenge of recruiting. I find joy in learning about the customer's organization, their processes, their needs, then implementing their recruiting initiatives. My goal is to ultimately make recruiters lives easier and find the best talent to enhance their company. I am also super lucky (and frequently amazed) to be working with a great group of people. Not only my immediate team, but everyone I get to interact with at work just radiate awesome.
What do you find most challenging about your job?
The most challenging part is the most fun. It is taking the same tools and consistently finding ways to resolve the unique challenges that each client has.  Whether it is helping a large regional grocery chain find truck drivers, or an agricultural company connect with a workforce that doesn't have emails, or a software company promote their presence in the middle of Europe.
What do you like to do in your spare time?
Spending time outdoors with my wife and three sons. Hiking, biking, playing sports, watching sports, outdoor concerts.
Next item on your bucket list?
Taking my family on an RV tour out west to National Parks in a few years.  Fun fact, if you have a child in 4th grade, your family can get into any National Park for free.  I'm Looking forward to seeing places I have never been, exploring the outdoors and most importantly spending quality time with my family.
What's something most people don't know about you?
For the past year and a half, I have been trying to teach myself to learn Piano. Mostly using YouTube and an app called Chordify. One of several reasons that I am trying to learn is that I want to show my sons that you can learn new things no matter how "old" you are.