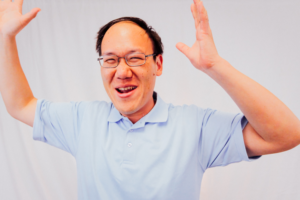 At Jobvite, our company culture is fueled by the enthusiasm of our employees. We pride ourselves on having a workplace that's fun and engaging, and a smart and motivated team that loves coming to work every day and making the magic happen. Today, our Employee Spotlight series showcases Weijen Hsu, our Senior Software Engineer and Big Data Wizard who works hard, plays hard, and magically delivers great work with a smile.
1. What drew you to Jobvite originally? And how has Jobvite changed since?
What initially drew me to Jobvite was the opportunity to analyze all our data and use that insight to help improve our products and the recruiting process. I have a passion for analyzing data and working at Jobvite has given me the chance to examine our growing amount of data.
2. What are 3 words you'd use to describe Jobvite?
Innovative, energetic, and warm.
3. What do you find most challenging about your role?
The challenging part is making sense of all our data and making sure our products are flexible to fit the many different needs of our customers. Continuously finding ways to effectively manage all our data may be challenging, but I enjoy doing it.
4. How has Jobvite helped you in your career development?
Working at Jobvite has allowed me to learn new skills and tools for specific projects. I feel lucky to work in a position I enjoy and have the opportunity to grow in my career.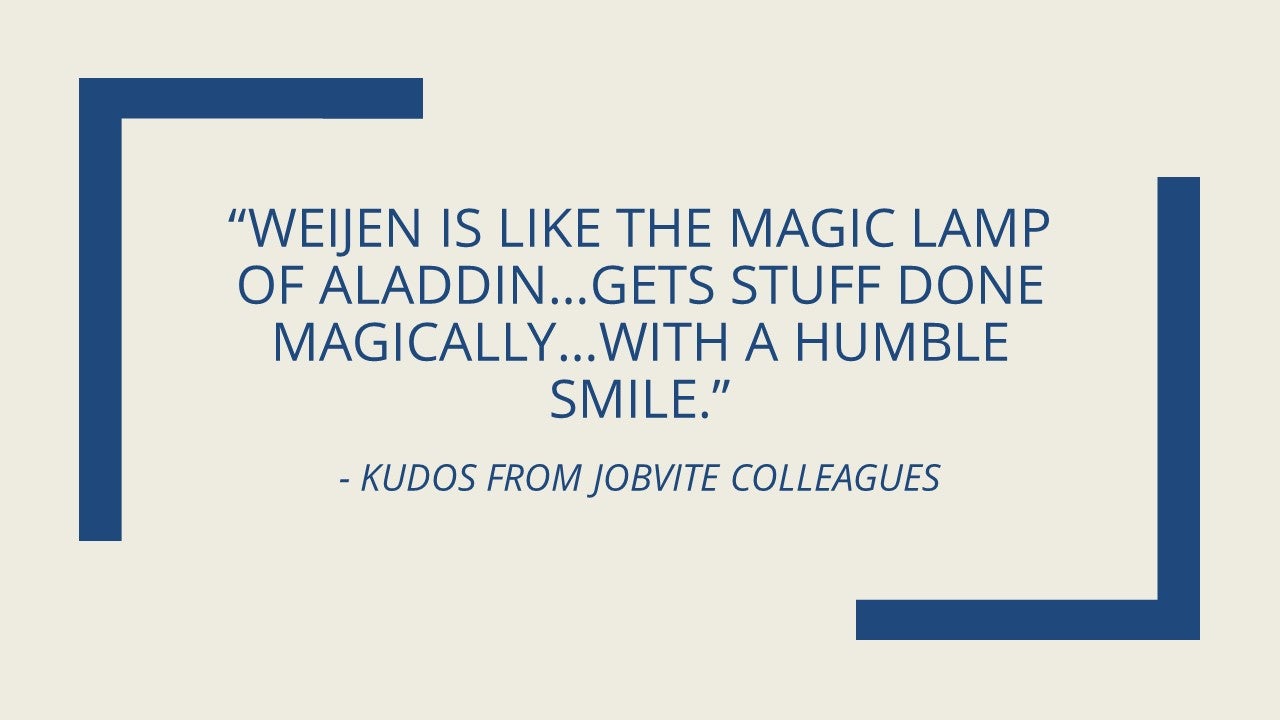 5. What have you gained from working at Jobvite?
I gained 20 pounds eating all the free food/snacks always available to us! 🙂
But seriously, I have gained many new critical skills so far during my time here. I've learned how to work with our database and data warehouse day in and day out, how to interact with AWS and its many services, how to build predictive models, and more.
Also, I've learned what it's like working at a startup. There are fewer boundaries between departments and people chime in when they see something that needs to be done. It's a great atmosphere to be in.
6. What is your proudest moment at Jobvite?
I recently attended Summit, Jobvite's annual user conference. It was a good feeling to watch customers take the stage, share their experience with Jobvite in a positive way, and encourage fellow customers to try out new things with the Jobvite Platform.
7. How do you balance your career and your personal life?
Work hard, play hard is my motto! When I am not working, I spend time on doing things I love, probably with the same, if not more, intense energy.
8. What did you want to be when you were a child?
When I was a child, I wanted to be a professor or a scientist. Although I didn't go on pursuing those professions, I believe I was still able to carry my passion for data and numbers into my current role at Jobvite.
Weijen has been an invaluable addition to the Jobvite family. Thank you for all your hard work!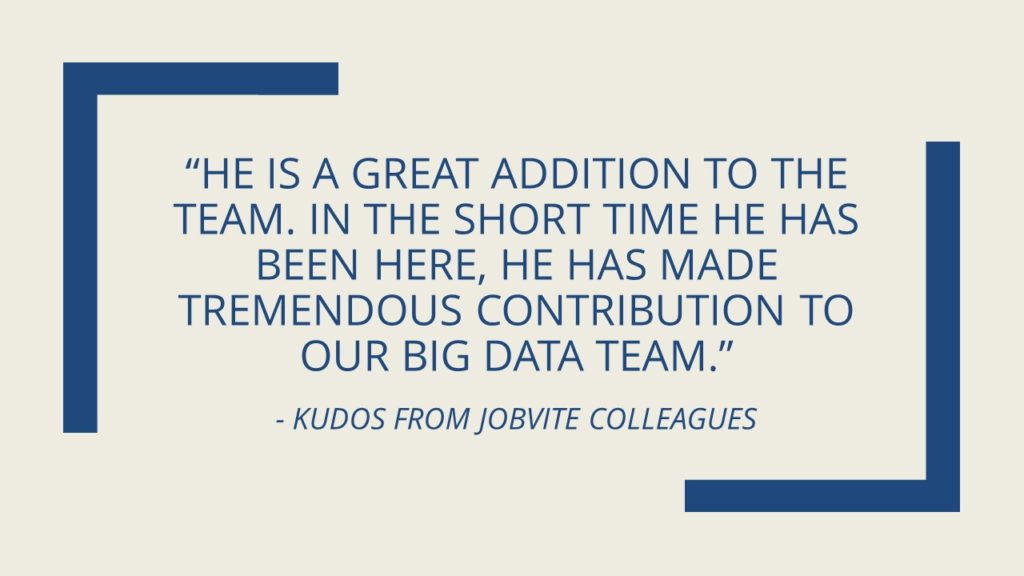 Join our growing all-star team, apply today!