Here at Jobvite, we have an expansive sales and marketing team. Ranging from sales development representatives connecting on the phones, relationship managers strategically working with customers to build a strong rapport, to seasoned account executives, making strides to build our client portfolio. All with a marketing team to back them up on every single need to better position our leading recruiting software platform. At the root of these two departments is the sales development team. I took some time to chat with a few of SDR and former SDRs at Jobvite to hear about their experience.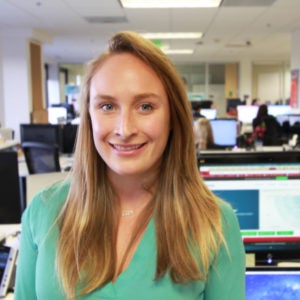 Hadley Creighton started at Jobvite in October 2016, within a year she went from a Sales Development Representative to a Relationship Representative and was most recently promoted last month to a Relationship Manager.
What made you want to work at Jobvite as an SDR?
Hadley: I've always loved working with customers. My biggest priority when finding a new job was to make sure I was somewhere that was stable, had a startup mentality, and really listened to their customers. That's exactly what I found in Jobvite, coming onsite solidified my decision and the entire interview process was super seamless and easy.
How has your time evolved since joining Jobvite?
Hadley: I used to work for a large financial services company in client care, and I knew I wanted to continue to grow in a relationship building centric role. After coming over to Jobvite, I first told my manager that the relationship team was my goal and something I really wanted to go into. He worked with me to set up a few targets to hit and they essentially created a role in between SDR and Relationship Manager for me to move into as a Relationship Representative. After a little while there and a few more targets, I most recently moved into a Relationship Manager – which has been great!
What were your favorite responsibilities as an SDR?
Hadley: I really love the collaboration with all of the Relationship Managers. I've been given so much great advice. They gave me great responsibilities and I've been able to take on so much and get so involved with the sale process. It's really helped me prepare for my next role and grow at Jobvite.
You just hit a year at Jobvite, congrats! Do you have a favorite highlight?
Hadley: In my first two months of being here as an SDR I did really well. The third month was horrible, it was terrible and I just couldn't figure it out, I was working hard! I chatted with a current account executive and my manager and just getting to bounce back ideas and hear what I should change really helped. Everyone was super willing to listen and not judge me for my downfalls. It was so constructive to work as a team, and it worked! I've never been in an environment where leadership, peers, everyone is here to help me. It's been such a welcoming experience to voice my thoughts. Everyone really listens.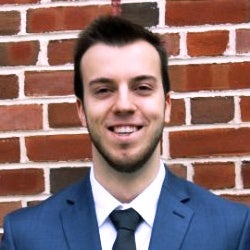 Alex Zajic is fresh out of college from the University of Richmond. Right after graduation he bought a one way ticket, found some Craigslist roomies, and made his way out west to the Bay.
What made you want to work at Jobvite as an SDR?
Alex: I wanted to try out sales and explore it in a sector that I didn't have any experience in before. I have a background in politics and philosophy and wanted to try something new. California, tech, and sales have all been a new but exciting opportunity.
What's your background before Jobvite? College major? Previous experience?
Alex: My college major was Philosophy, Politics, Economics, and Law. My previous experience was an internship with the US House of Representatives.
What has been your favorite part of working at Jobvite?
Alex: I like how open and friendly everyone is in every department. It's been fun meeting everyone in the different areas of the company and learning about what they do and the way it impacts our customers and company.
Share a favorite memory of yours in the SDR role:
Alex: Since sales is new to me, the first time I was able to persuade someone into learning more was really exhilarating. I called someone up and probed them by asking all the right questions and then by the end of the call they were really interested in learning more. The conversation completely turned around and it's been great to learn how to build that connection.
What's next for you in your career?
Alex: I'm enjoying being on the sales and marketing team. I also have an interest in exploring the product side, so we'll see!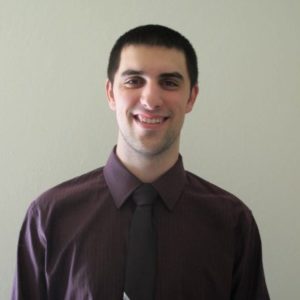 Andrew Katris is a veteran of the sales team. He joined in March 2015 as an SDR and was promoted to an Account Executive a year and a half later in October 2016.
What made you want to work at Jobvite as an SDR?
Andrew: I wanted to get into sales and I had a good friend refer me to Jobvite. SDR was the way to go, like a lot of the other people in this role, one of the things that I first saw it was a really easy application process.
What's your background before Jobvite? College major? Previous experience?
Andrew: I went to Bellevue College and took a few classes at the University of Washington. After college, I moved from the Seattle area to the Bay area and worked as a retail sales associate at REI.
What are your favorite responsibilities/aspects as an SDR?
Andrew: I like that sales as a whole is definitely one of those places where you get out what you put in. It's pretty easy to tell how much effort have you put in that month or quarter, and you can reap the benefit from that. As an SDR I liked having a lot of conversations, I really learned what people wanted in the market and in a recruiting platform. As an SDR I worked really closely with the account executives. Now that I'm an account executive myself I enjoy that a lot of the process is all on my shoulders. I have to make sure I'm hitting all of the steps in the process when it comes to different clients needs.
Tell me about a specific memory, highlight or example of a challenge you overcame?Andrew: I would say one of the things that I always enjoyed as an SDR was being at headquarters when the account executives come in as a new hire and getting to bond with them. That way when they head out to their remote offices I can be a resource to them and build that relationship with them.
What's life like now as an Account Executive? How was that transition?
Andrew: Life is a little more stressful. Day to day I'm not just trying to find new clients, that's part of the job now. There is a lot that goes into tracking deals and making sure things are going well behind the scenes. My manager and entire team are a really great support system for me. They've made the entire transition easy with pointers and tips at every step of the way.
Anything else about your experience from Sales Development Representative to Account Executive?
Andrew: I've met a lot of people, and have had a lot of great learnings. Jobvite is a great spot to start your career and progress your career. I've watched many different colleagues from different departments transition to areas and roles that better fit their career goals and skill set – it's really cool that Jobvite is willing to move you around within the company and really work with you.
Check out our latest sales and marketing job openings and apply to join the Jobvite Family!