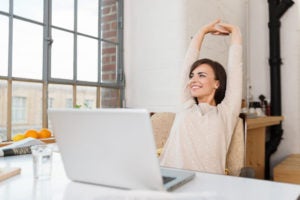 It's a hot job market out there and companies are laser-focused on recruiting and bringing in new talent. As the recruiter, you've found the perfect candidate, nurtured him or her through the recruitment process, and now you're ready to close on the hire. Once that candidate is signed and sealed, is your job done? For many recruiters, the answer is yes. If you're one of them, you're certainly not alone. But I think you're missing an important opportunity to connect the dots for your new hire and ensure a great candidate experience turns into a great employee experience. The best way to do that? Partner with HR to ensure a smooth and successful onboarding process.
Onboarding is a comprehensive approach designed to bring new employees into a company and get them acquainted with their new role in way that goes far beyond simple orientation. Done right, onboarding helps new employees understand company goals, reach their full potential and get productive quickly. In today's fast-paced business environment onboarding is essential and gives new employees the tools to tackle challenges and be successful in their new role.
As a steward of the employer brand throughout the recruitment process, the recruiter has a valuable role to play in successfully onboarding new employees.  Here are four ways that smart recruiters can team with HR to deliver a smooth and successful onboarding experience.
1. Start the Onboarding Process During the Recruitment Phase
During the hiring process, your recruiter manages most of the communications with the candidate and is the most familiar with their needs and wants. In fact, the onboarding process starts with the employer brand that the recruiter used to attract the candidate in the first place. By sharing detailed information about the company's goals and culture early in the hiring process, you're more likely to attract candidates that are engaged with your organization and those candidates are much more likely to become productive and successful employees.
2. Extend the Candidate Experience Beyond the Job Offer
Delivering a great candidate experience is critical during the hiring process and no one knows that better than your recruiter. However, the candidate experience doesn't end with the job offer. Rather it transitions into the employee experience. By teaming with HR to help manage the transition from candidate to employee, recruiters can ensure that the expectations set in the recruitment process are delivered on when the employee comes on board. The way that your new employee experiences your brand during the hiring and offer process must extend through the onboarding process in order to set them up for long term success and satisfaction.
3. Nail the First Day
Starting a new job is as exciting as it is nerve-wracking. As you plan out your new employee's first day, consider all the logistical details that will help them feel comfortable and welcome in their new workplace. Make sure their workplace is set up and they are introduced to fellow employees. Show them around the office. Ensure their immediate supervisor is there to welcome them. Assign a co-worker to be the new employee's buddy and help answer questions and show them the ropes. Your recruiter has built trust with your new employee throughout the hiring process and can be a familiar and reassuring presence on that first day.  
Successful onboarding doesn't end with the first day. The first weeks and months on a job are critical in shaping how your new employee feels about their role and your company. Recruiters should check-in with their new hires to get the real scoop on how things are going. You only have a short window to convince them they made the right choice. Successful onboarding is key to engaging and retaining top talent. And by working together during onboarding, recruiters and HR can ensure that perfect candidate makes a seamless transition into happy, productive employee.