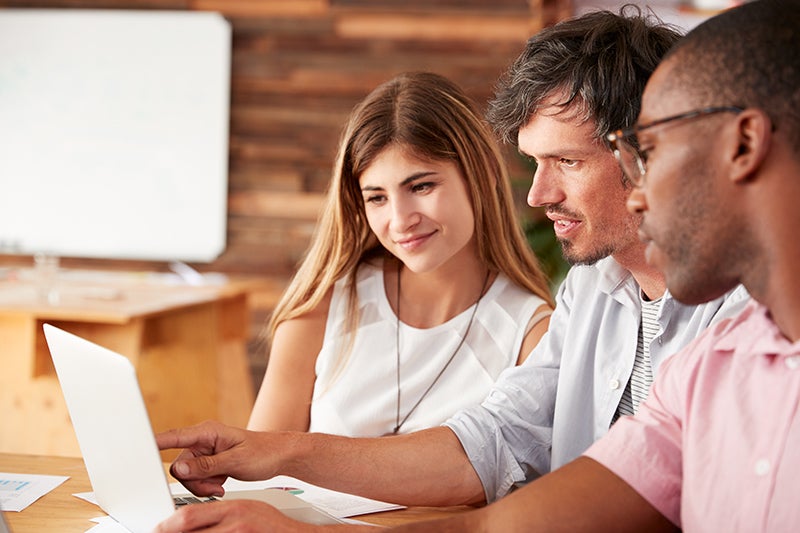 In order to implement appropriate changes to your hiring process, it is necessary to first determine when the right time to act is. There are some clear signs it may be time to take this next step into an automated applicant tracking system that handles the tedious tasks and delivers easily understood results. These signs may be obvious, like never being quite sure of exactly what the status of the applicant pool is or where the best candidates can be found. A few of the most common signs that it's time for ATS software are:
High employee turnover rate
Difficulty managing HR compliance
Not enough HR staff or current employees are burned-out
Business is expanding
Getting the Process Started
If you know an ATS is the right choice for your company, begin the search by combing through the market until you can shorten the list of potential providers to five or less. This will enable you to have a small enough group to make comparing them much simpler and more efficient. Just be certain they have all the features you are looking for in a scalable platform with mobile options to allow for future growth.
ATS suppliers are usually able to provide prospective clients with a demo of their setup, and this should be utilized heavily for a hands-on preview before implementation. Make arrangements to have all relevant personnel use this time to familiarize themselves with the system and evaluate the service to identify any flaws or shortcomings. A broader base of experience will yield more detailed results to peruse before you make the final selection.
Asking for Input From Stakeholders
Once all of the data is in, it is time to consider the viewpoints generated by your team members on the pragmatic fit of the recruiting solutions for their needs. Since each aspect of an ATS's function impacts departments such as HR and IT differently, it is important to ensure separate divisions have ample periods to examine the systems alike. This is especially important since security concerns and practices vary widely across corporate domains.
At this point, it may become clear that the original set of desired capabilities does not adequately satisfy the new usage expectations of the actual users. This is when refinements need to be made to customize what you are seeking with what is available in the industry today. However, be certain not to specialize too much because problems are less likely to occur with wider compatibility settings.
Making the Final Decision
With a new set of more precise guidelines to narrow down the possibilities, it is time to weigh the offers remaining that still meet your standards. Some items for the final checklist may include things like security protocol policy for information handling, social media integration, and technical support availability after the sale has been completed. When the decision is made, take the opportunity to ask every question and fully immerse your staff in the adoption process to ease the transition.