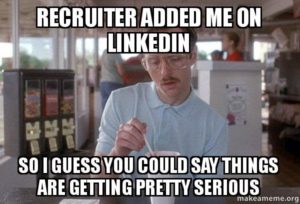 Recruiting has evolved dramatically over the past decade. The aged tactics of advertising in print publications or hanging a strategically-placed "Help Wanted" sign in the window no longer deliver results.
Part of the reason is that modern, highly-sought candidates are not usually active in the job market. Today's candidates embrace social networks and the most current technology channels. It is up to hiring managers to learn how to best leverage those channels to attract the hidden candidate pool.
Use Social Media to Attract, Engage, and Connect
Today's professionals aren't gathering in coffee shops discussing the latest career advancement opportunities found in the local classifieds. They are networking with other like-minded individuals on LinkedIn, Twitter, and more.
Hiring managers are increasingly turning to social media to boost their online recruitment efforts. In 2014, 73% of employers planned to increase their investments in social media recruiting.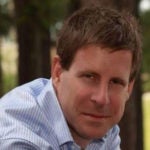 Franz Gilbert is an internationally recognized recruitment professional, blogger, and speaker. He believes that social media has helped to bridge the gap between candidates and companies, making it easier to source for top talent.
With the growing amount of social media and Internet data, the reality is that finding the right candidates is becoming less of an issue. As a result, the next key element will be for a recruiter to articulate the value proposition for a specific role and individual. – Franz Gilbert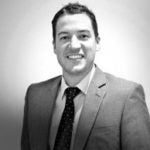 Steve Thompson, Manager Director with Forward Role Recruitment, specializes in the recruitment of marketing professionals across a variety of disciplines. He champions the value of using online technology to recruit top talent across the UK.
Social media can play a huge part in your online recruitment strategy. LinkedIn is arguably the most intriguing of the social networks. While it still baffles many, there is no denying that it has a powerful pull. It is a great way to source and approach suitable candidates on a more personal level. – Steve Thompson, Forward Role Recruitment
The internet, and social media in particular, open new channels for recruiters and hiring managers looking to win the best talent and engage the top of the candidate funnel.
Build Your Brand Persona as a Great Employer
Blogs, podcasts, and web content can do much more than just sell a product or service. When used correctly, online content will not only strengthen your brand, it will also promote your organization as a great place to work.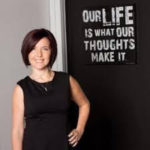 Stacey Alcorn, Owner of LAER Realty Partners and author of REACH! uses a combination of cold calling, networking, and online marketing to strengthen her recruitment campaigns. In the past 12 months she has recruited more than 100 real estate agents from other firms.
I write two to three articles a week. These are articles to show salespeople how to build a better business. The idea is that I want to showcase the kind of knowledge that they can tap into once they join my firm. I use blogging as a tool to gain access to top talent. I reach out to prospects and ask if I can interview them for an article—and they usually say yes. This gives me an opportunity to start building a relationship. – Stacey Alcorn, LAER Realty Partners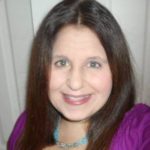 Kyra Mancine, Social Media Specialist and blogger with Oldcastle, helps her company showcase their strengths and engage candidates through social media.
Start sharing helpful content on all channels. Don't sell – share content. The goal here is to become an expert in your industry and showcase your brand and company as a great place to work. Also share company news, employee news, and content that showcases the real and behind-the-scenes side of your business. … Engage with potential candidates on all platforms – social is social for a reason. – Kyra Mancine, Oldcastle
Social media tools like blogging, Twitter, and LinkedIn, when used proactively, can enhance recruitment efforts and position companies as market leaders.
Leverage online job posting to entice candidates or solicit referrals
The best candidates aren't actively out there looking for employment. However, they aren't close-minded to the idea of a stronger opportunity either.
Online job boards are at the very root of every successful online recruiting strategy. A job posting should be clearly written, and define the role and its requirements. However, it should also engage prospects and make it easy for them to envision themselves in the position.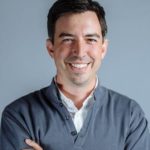 Andre Lavoie, CEO of Clear Company champions the ideals of recruiting and retaining the best employees. He feels strongly that online recruiting makes it easier to source candidates that share his company's unique culture and mission statement.
Job postings are important when it comes to recruiting top talent online. Vague, boring job descriptions aren't likely to attract the kind of candidates you're looking for. Instead, beef up job posts with detailed, honest descriptions of all aspects of the position and the company. Have fun with them. After all, job descriptions can serve as a candidate's first impression of a company. – Andre Lavoie, Clear Company
Some of the best recruits began as referrals. For this reason, it is important to make job postings easily shareable across social networks, email, and other online platforms.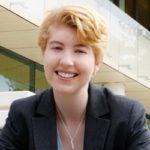 Heather R. Huhman, President of Come Recommended is a career expert and experienced hiring manager. She regularly advises her clients to use content marketing and digital tools in their recruitment matrix.
Sharing open positions on LinkedIn helps us find and connect with candidates. We've built a pretty active group on LinkedIn that yields a lot of our candidates. We also include any open positions in our email newsletters. The members there share our positions with their networks on LinkedIn and other platforms, like Twitter, bringing in a wider pool of candidates.  – Heather R. Huhman, Come Recommended
Online Recruiting: 3 Keys to Success
If you're just getting started with social recruiting, or you're expanding your efforts, there may be some meetings, further research, and/or software installations in your future. In the meantime, you can start by updating your social media presence to show off what a great workplace you've built. Talk to the social media team about ways to showcase company culture, such as incorporating behind-the-scenes pictures on Instagram or celebrating employee wins on Facebook!
When used together, social media, content, and engaging job postings create an online recruitment strategy that not only showcases the company as an employer of choice, but also attracts the type of talent that is no longer sourceable through traditional channels.