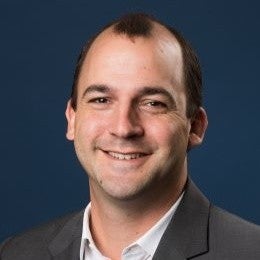 We're still celebrating the big news that Jobvite has acquired Predictive Partner team to further build our AI capabilities and offer a unique approach and partnership to companies looking to implement AI.
Every acquisition is exciting, but a big reason why Jobvite is especially thrilled to announce the acquisition with Predictive Partner is because Jobvite has been working with their team of data scientists to formulate and develop our AI strategy and functionality over the last couple of years. So while there's fun to the "newness" of the announcement, there's also a great familiarity, ease, and trust that's unique to this acquisition.
And Predictive Partner's CEO, Morgan Llewellyn's, leadership and expertise have played a huge part in the relationship between his team and Jobvite's, and we're looking forward to the knowledge and success he will bring to Jobvite as our new Chief Data Scientist.
Check out our Q&A with Morgan to learn more about his journey with Predictive Partner, what he loves about Jobvite's approach to AI, his passion for mitigating bias, and a family-friendly summer movie recommendation!
Q:

We're so happy to have you on the team! Tell us a little bit about your journey with Predictive Partner. When did you start

the company

an

d what was your mission as CEO of Predictive Partner

?
I founded Predictive Partner in 2018, and the mission was always based on the belief that exceptional AI is natively integrated. It's not a stand-alone product or a specific feature or tool.
And because of that integration, I've always believed AI is a team sport with data scientists working alongside engineering, sales, and many other departments.
At Predictive Partner, we wanted to provide that piece of a team to other companies through a low-risk, high-reward approach.
Q:

What excites you the most about

joining the Jobvite team and what will

that

mean for our products and

customers

?
I'm most excited about Jobvite's vision for AI and Talent Acquisition. I can best answer this question in three ways:
We're excited to be a trusted provider of AI. We know what we're talking about, and we're experienced. We can confront bias mitigation. It all comes down to trust — allowing the user to trust the product produces successful adoption. If the product isn't trusted, the product won't be used.
We're also very excited about the ease-of-use for the user. We want to avoid extra buttons and functionality. Good AI should be behind–the–scenes, and you shouldn't know it's there.
And we'll focus on the automation. We aim to reduce the costs of making a decision. It's very important to us that our AI solutions allow users to make decisions very quickly.
Q: In the same vein, what excites you most about the acquisition for your own professional goals?
Really two things jump out at me. I'm excited about the validation of the Predictive Partner business model. Second, I am thrilled to be joining a fantastic team where they have built years' worth of fascinating and impactful AI.
Q

: If you could describe your first meeting and impression with the Jobvite team, what was that like? Any words or impressions that stick out?
It always felt like this transaction was inevitable from Day 1. We thought and knew it might happen in the future based on the types of opportunities Jobvite has for AI. Jobvite is exploding with opportunity. And when you look at the people we've been working with — it's like peas in a pod.
Q: Many of our customers are just now getting introduced to

AI

. What would you say

to our customers, even employees, who feel overwhelmed or unsure about using AI? We hear

about

fears of privacy, job replacement, etc.
It's ok to be uncertain about AI. It's valid and important. It's also important to recognize that it's only going to grow in TA. So how do you resolve that concern and reality?
I believe that as we continue to grow AI, it's going to be a non-issue. It's going to be like security. You only hear about it when it goes wrong. No one cares about Google's algorithm to get you good search results. Just that you're getting good results. People will focus on the outcomes, not the AI behind it.
And when it comes to the idea of AI being a "job killer", I'm very much an optimist. I don't view AI as a job killer. AI is a robot killer. All those tasks that we don't want to do that a robot could do. Those high-volume, high-frequency tasks no one likes, you can leave to AI, so the important work is kept for humans.
Finally, I'll say that I grew up in Lake Michigan and California, and I've learned it's healthy to have a respect for riptides. AI is the same way. It's good to have a healthy respect for how AI changes human behavior. But riptides shouldn't keep you from getting in the water.
We need to be transparent. You have to have a true understanding of what you're doing and the impact on human lives and build that trust to increase adoption.
Q:

How is Jobvite's approach to AI different, and w

hat

does Jobvite do

really well

when it comes to AI and data?
The big differentiator is the unified platform approach where we seek to use all the data we have to develop a standard, consistent approach, which can then be pushed back across the platform.
Q: What is an area of

opportunity

when it comes to AI and

data

you're excited to help Jobvite jump start?
Jobvite is doing a lot of great work and has built a wonderful foundation. I'm personally excited about bias understanding and bias mitigation. It's incredibly important to me, and it's a huge opportunity for TA.
Q: What do you mean by bias mitigation?
Bias means different things to different people. Let me just say that addressing bias is not an algorithm alone, we need to understand the people and processes. However, I suspect you're asking for my "technical" opinion, so let me answer in that context.
What we can do as data scientists is at least understand how our algorithms may be introducing bias. How can we protect diverse classes of job seekers and how do we identify areas where what we're creating could negatively affect those underrepresented individuals?
By helping customers ask: How do our organizations talk about biases? How do we talk about what the data is saying to us? What data do we have? We'll be able to identify bias and mitigate its effects.
Bias mitigation is not something we can accomplish alone.
Q: Do you have a favorite summer movie?
I have a 2– and 6-year-old. Any evening where we can get family movie night to be Disney's Robin Hood is a good night in the Llewellyn household.
To hear more about how Jobvite believes automation and AI will influence TA, register for sessions during "The Summer to Evolve". And stay tuned for more insights and research Jobvite has gained as a result of the acquisition of Predictive Partner team.